This year, I attended the Anacortes Spring Wine Festival 2017, which is a celebration of Washington wines and spring! The day included 30 wineries, food pairings from local eateries, and an on-site wine shop. In case you didn't see my live photos on Instagram, Twitter and Facebook, here is my wrap-up of this popular Experience Anacortes annual event.
And, if you are thinking of attending the next festival, you can find out more at the Three Reasons to Go to the Anacortes Spring Wine Festival. Keep in mind; this event sells out, so be sure to get your tickets early!

Anacortes Spring Wine Festival 2017
This year, I attended as a VIP, which means I was able to enter an hour before everyone else. I thoroughly enjoyed being able to have some one-on-one time with the winemakers, like Liam from Lost River Winery in the Methow Valley. And, for the first hour, there were very short lines for wine tastes and food. If you have the available funds to purchase a VIP ticket, go for it.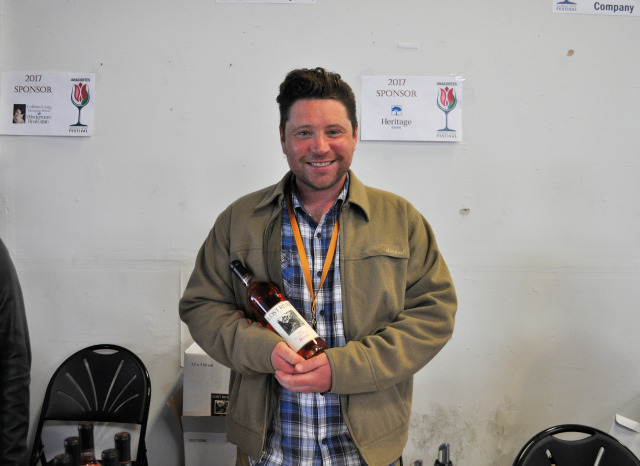 After making the rounds snapping my photos, I decided to try Whidbey Island Winery first. Since I'm a lover of Cab Franc I had that first, and then their Rosato.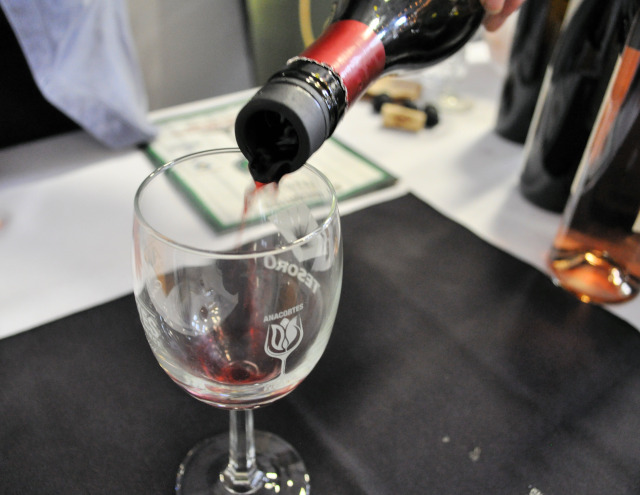 Then I nibbled on some food and had Truth Teller's Satire Bordeaux blend. Since Treveri Cellars was nearby, I followed up with their sparkling Rosé Sec. If you haven't been to their tasting room in the Yakima Valley, I highly recommend it. It is in a beautiful location with an outdoor patio that has vineyard and mountain views.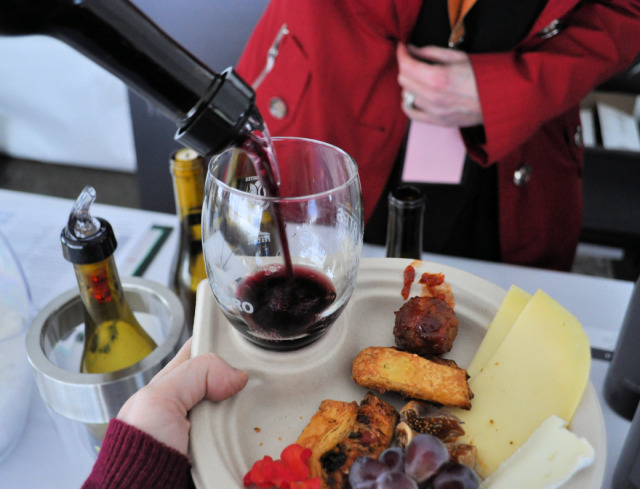 Since I was working the event, I had to pace myself, which gave me lots of opportunities to take in the vibe.
And watch Taylor Shellfish's oyster shuckers at work.
https://youtu.be/ylrtrOlbZrs
Next, Damsel Cellars Cabernet Sauvignon and flavored oils at Anacortes Oil & Vinegar's booth. New favorite – Wild Mushroom and Sage olive oil. Then I hopped over to Golden Glen Creamery and Samish Bay Cheese for some cheese to go with my wine.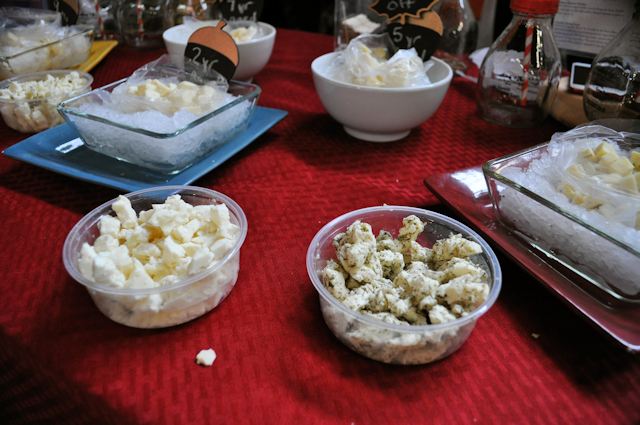 Next up – Lost River's Rosé, which always sells out. Then a taste of their Barbera.
---
If you plan to visit Winthrop, WA I highly recommend stopping by the Lost River Winery Tasting Room and sampling their Community Red. It is one of my favorite red wines, and they only sell it in Winthrop.

If you want to know more about what to do in the Methow Valley, check out my article in the June edition of Northwest Travel & Life magazine titled "Methow Valley Sips," as well as posts Getaway to the Old West in Winthrop, WA, and Pine Near R.V. Park One Block Away from Downtown Winthrop.
---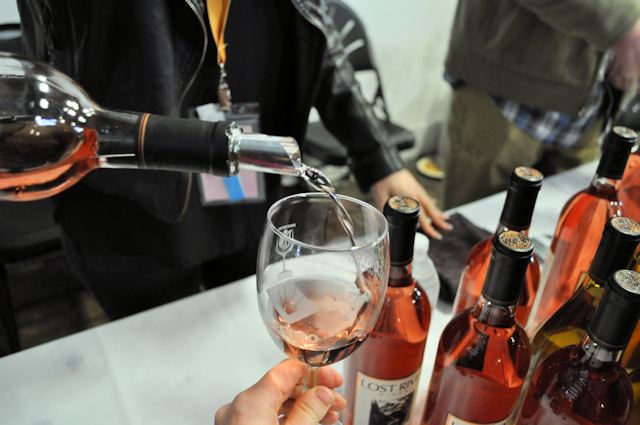 Time to wander outside and take in the view.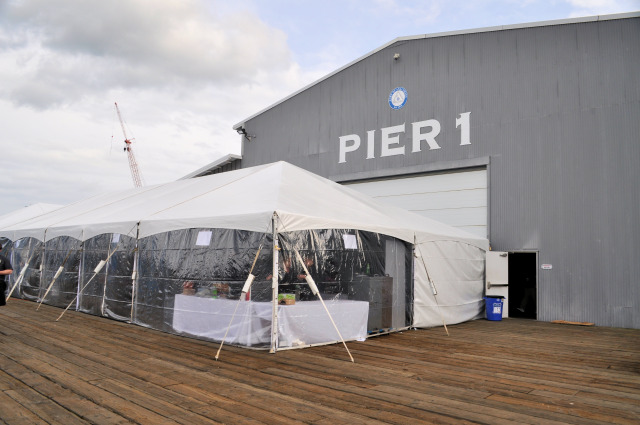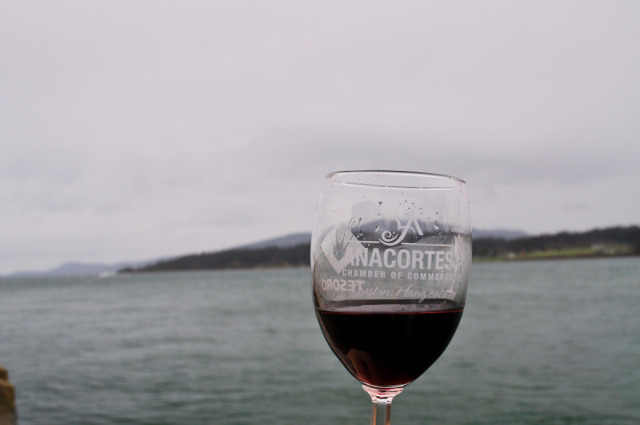 Onto more goodies, which included an enchilada from Frida's Mexican Restaurant, pulled pork from Dad's Diner, and cheese, and desserts from Gere-a-deli. Some of my favorite foods from the festival were Gere-a-deli's meatballs and Dad's (as the locals call it) smoked pulled pork.
Next up, William Church Winery's Cabernet Franc. The winemaker gave me a great tip which included their nearby table Fidalgo Fudge Kitchen. Take a bite the fudge and then a sip of wine. Heavenly.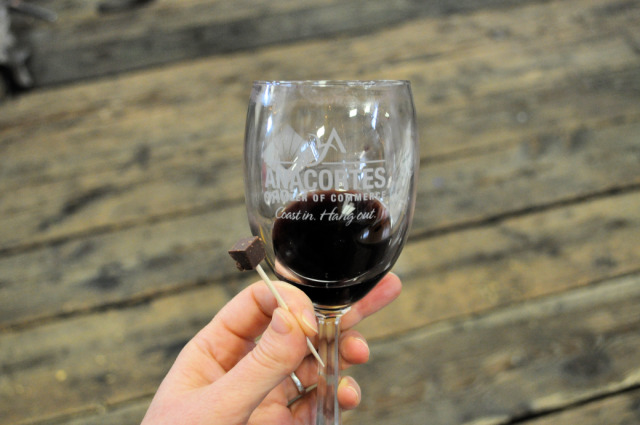 It was so good; I went back for another piece of fudge.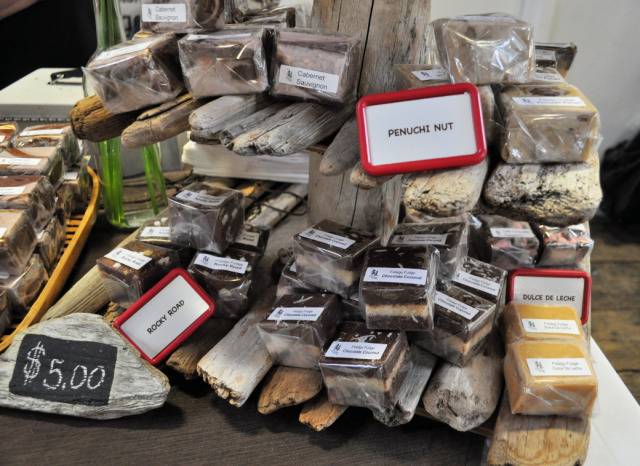 VIP ticket holders also have access to the VIP lounge, which has several tables separated from the event space with curtains. You also get a goodie bag.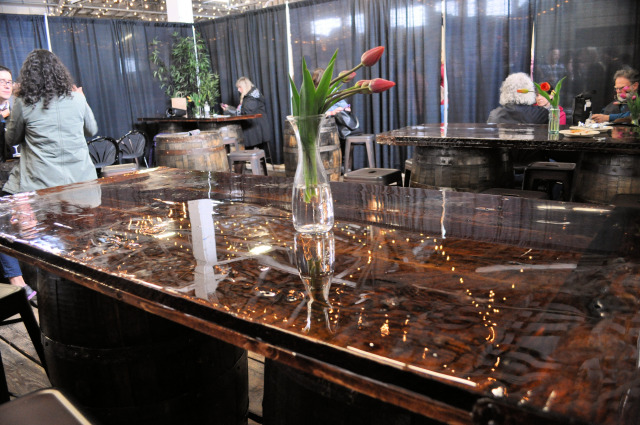 If you want to take some wines home with you, you can order bottles or cases right there, and you get a discount.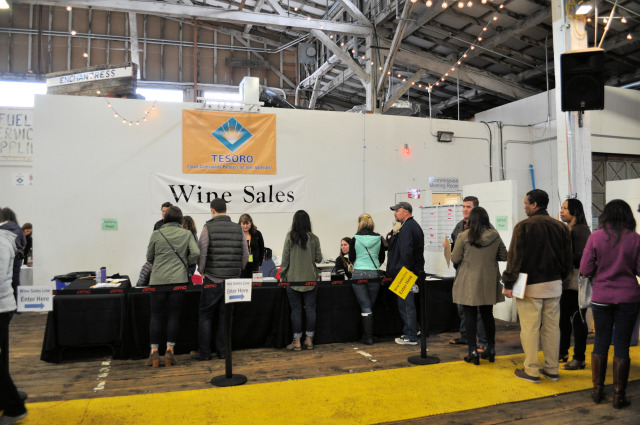 The time flew by and before I knew it the festival was over and the wine had run out.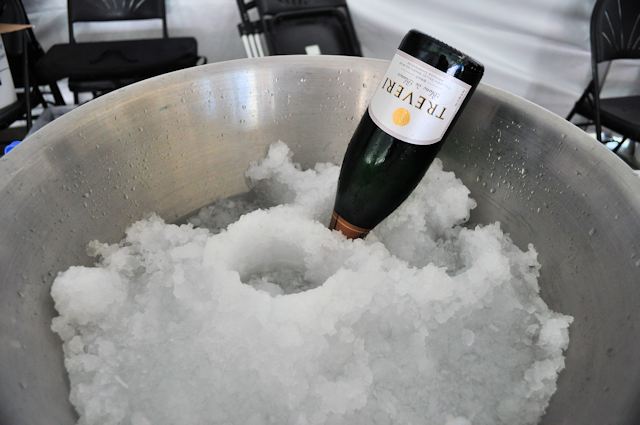 One last look before I headed home.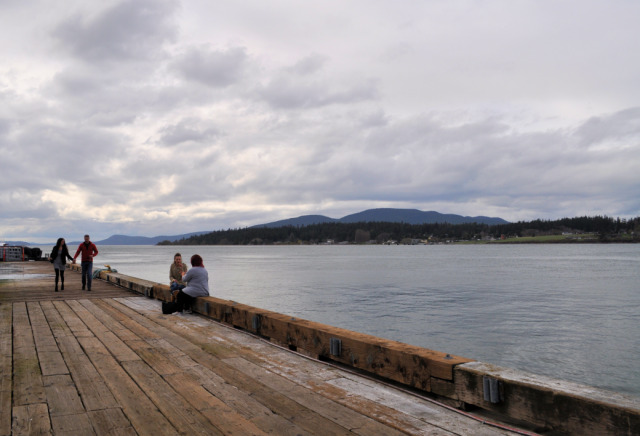 The Anacortes Spring Wine Festival is an annual event, and happens every April, which means you can enjoy the Skagit Valley tulips and Washington wines on your Anacortes adventure!
Tickets:
VIP $80 (only 150 available)
General $55
Designated Driver $25
For more information follow Experience Anacortes and the Anacortes Spring Wine Festival.