This article originally appeared on WanderWithWonder.com.
For my second day wandering Bellingham, Washington I discovered the Historic Fairhaven District with its charming 19th-century architecture and took a stroll on Taylor Boardwalk. I also stayed at another luxury waterfront hotel—The Chrysalis Inn & Spa—which travel journalist Patricia Schultz included in her book 1,000 Places To See Before You Die in the United States & Canada.
Bellingham is a two-hour drive from Seattle, and a 1.5-hour drive from Vancouver, BC., and is the county's biggest town.
Photo (above) courtesy of The Chrysalis Inn & Spa.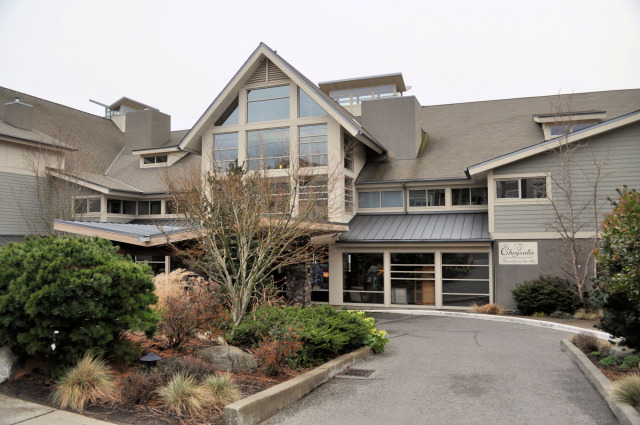 A Hidden Gem While Wandering Bellingham
Someone not familiar with the area might think The Chrysalis Inn & Spa is a magnificent waterfront home for it's in between a residential neighborhood, a park, and Bellingham Bay. From the street, the 43-room boutique Craftsman-style inn blends in with its surroundings. Inside is an inviting space of wood and warmth and water views.
The first feature that caught my attention was the curved wooden stairway that wound its way up to the third floor through wooden beams.
Next, the open Living Room with plenty of plush seating, a stone fireplace, and views of Taylor Boardwalk hovering over the water.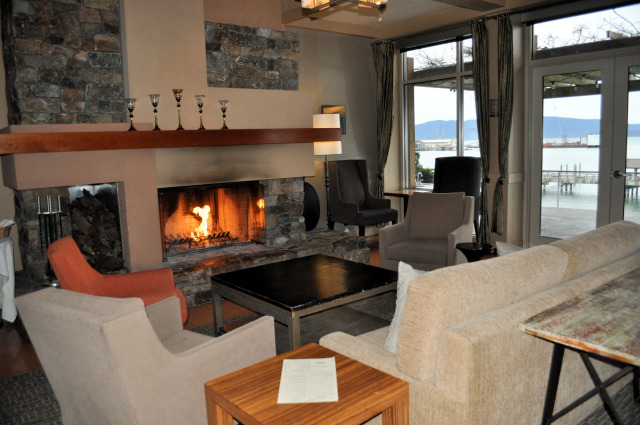 Beyond the Living Room, an outdoor patio, which I later discovered opens during the warmer months.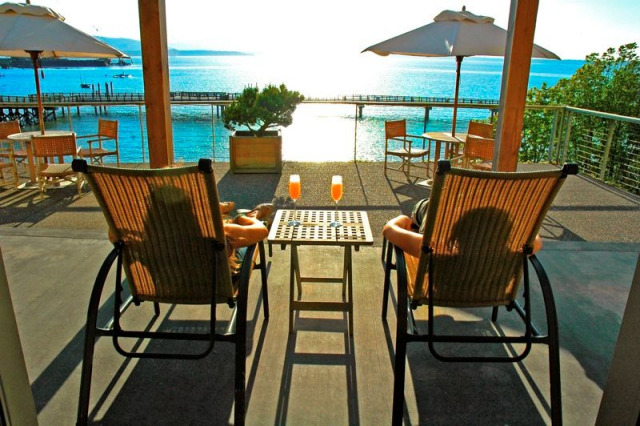 Before heading up to my room, I walked along a portion of the boardwalk, and the railroad tracks came into view, as well as a train! Since I grew up in a house a few blocks from train tracks, I have a fondness for their whistles and chugs. Surprisingly, I didn't hear the train at all from my room, but I expect that some of the front-facing rooms might.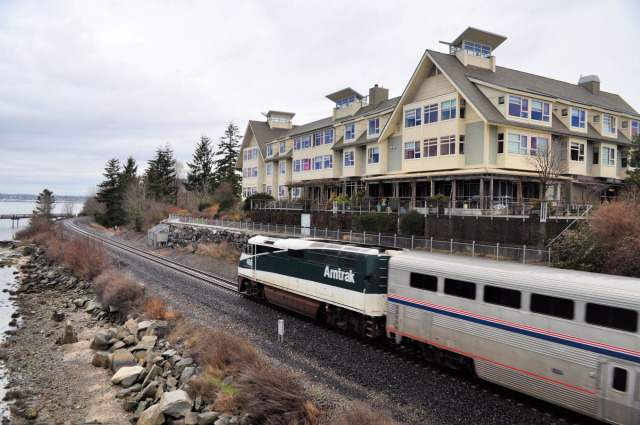 My Stay at Chrysalis Inn While Wandering Bellingham
I stayed in a Side View Deluxe Room, which was very spacious. The room had a plush king bed, a two-person soaking tub, a shower and a fireplace with a large lounging chair. But my favorite feature was a large window nook with views of Bellingham Bay and Taylor Boardwalk.
It rained off and on during my stay, but thankfully, the nook made me feel as if I was enjoying the great outdoors, while comfortable and warm inside.
The full-service inn has three room styles, which include side view rooms with a king bed; full view rooms with a king bed; and luxury suites, which include a separate living room with a wet bar or a dining area. All of the rooms have a water view, either partial or full, and some are dog-friendly. The inn also has a canine concierge, an onsite spa, and restaurant.
Click here to read the rest of the article on WanderWithWonder.com.
For more information visit Be in Bellingham and The Chrysalis Inn & Spa. To read more about my Bellingham experience and the Hotel Bellwether, another luxury pet-friendly hotel in Bellingham, click here.