Many travelers visit the Pacific Northwest to sample local seafood like fresh-caught salmon, crab, and oysters. Having lived in Washington State for over a decade, I can attest to the richness of our coastal waters and the bounty it provides. One way to sample the delicacies the area has to offer is at the annual SeaFeast festival in Bellingham, Washington.
SeaFeast takes place on September 21 and 22, 2018.

Hours are Friday from 12 pm to 8 pm, and Saturday from 10 am to 8 pm.

Most of the event takes place at Squalicum Harbor, with some events in downtown Bellingham.
This two-day event includes opportunities to taste locally caught seafood, learn about the fishing industry, meet local fishermen and fisherwomen, take a boat ride or go on an industry tour. General admission is FREE, and there are paid activities for tastings, tours, and special events.
Disclosure: You can help support my small town travels by using the affiliate links in this post. Using the link is at no additional cost to you, and provides a small commission to me to help support my blog.
I would like to thank Bellingham Experience for hosting me in August 2018. #VisitBellingham
All photos courtesy of Bellingham SeaFeast.

SeaFeast: A Pacific Northwest Festival Every Foodie Should Know About
A Festival About Seafood and Life on the Sea
On a trip to Whatcom County hosted by Bellingham Experience, I had the opportunity to meet the key players of SeaFeast, sample local food offered at the event, and learn what makes this one of the most unique festivals in the Pacific Northwest.
SeaFeast began in 2015 to highlight the area's fishing industry, maritime legacy and the bounty of the Salish Sea. Many members of the board and the festival committee are part of the maritime community and have a common goal to share this unique lifestyle, be it commercial fishing, boat building or fish processing.
If you are the sort of person that loves learning about local culture, watching cooking shows on Food Network or fishing shows like "Deadliest Catch," and eating locally-caught seafood, this is the festival for you.
Fun, Free & Family-Friendly Activities at SeaFeast
With general admission being free, there are plenty of budget-friendly things to do at SeaFeast.
Below are activities of note. Please look at the website for more information, times and details.
On Friday, the Lummi Nation arrives in canoes at WayPoint Park, followed by a Welcome Ceremony at Maritime Heritage Park. Later that evening, the Bellingham Chamber Chorale will perform "Across the Sea" at the Watcom Museum.
On Saturday, there is Fun in the Park at Zuanich Point Park with maritime-themed games, and competitions including the XTRATUF Stomp, Herring Toss, wooden boating making, and the oyster shuck and slurp. There will also be live entertainment and beer gardens.
Also on Saturday is Meet Your Fisherman on the Sawtooth Dock and Gate 5. During this event, you can learn about commercial fishing, take a fishing boat tour and watch the survival suit races.
More free activities include a 90-minute introductory paddle course on a sit-on-top kayak or a SUP and the very popular and exciting U.S. Coast Guard helicopter rescue at sea (1 pm). Pre-registration is required.
Click to view the SeaFest schedule.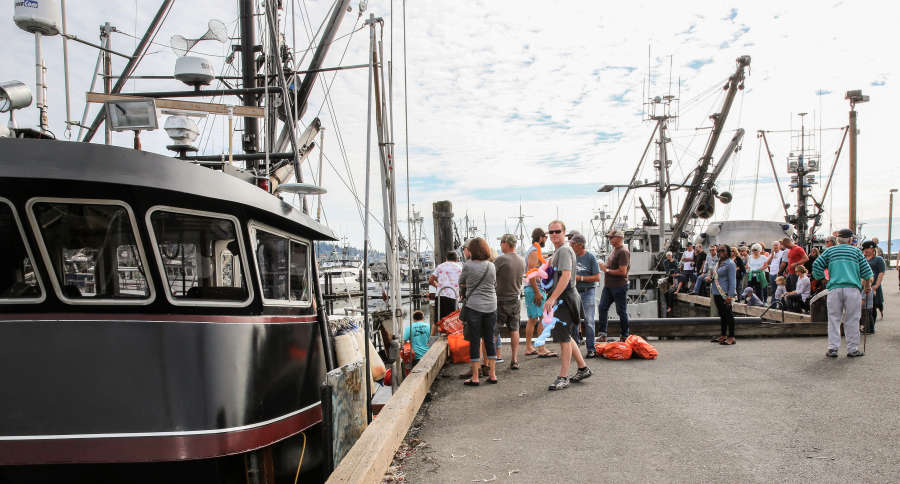 FisherPoets at SeaFeast
If you are a lover of the written word, you'll want to check out FisherPoets-on-Bellingham Bay. It takes place on Friday at various locations in downtown Bellingham like the Pickford Film Center, Boundary Bay Brewing and the Lucas Hicks Theatre. The night includes stories, music, poetry, artwork, and films. A $5 button is required for those 13 and older.
Click to view FisherPoets schedule of activities.
Seafood Lovers at SeaFeast
SeaFeast has a food court with seafood options like Finn the Food Truck, The Fort & Fin, and B-Town Kitchen & Raw Bar.
If you want to delve a little deeper into the bounty of Pacific Northwest waters, you'll be particularly interested in the paid dining experiences. On Friday and Saturday night, SeaFeed is all about feasting on Dungeness crab. The pricing is $15-$25.
Cool fact: Bellingham is "the center of the Dungeness Crab fishery in the Salish Sea." 
Click to view SeaFeast activities.
Additional meal offerings for the evening (at various prices) include Alaska Weathervane scallops, Drayton Harbor oysters and Lummi National traditional fire-pit grilled salmon.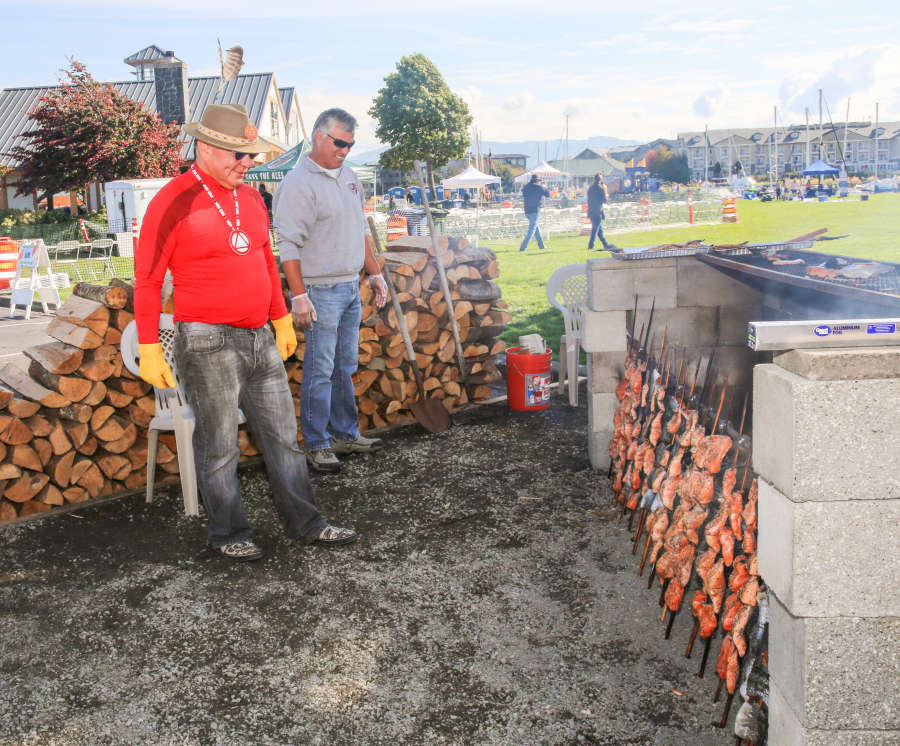 On Saturday, is Taste the Sea with sustainably-caught seafood for $10. There are four sessions during the day and an optional wine pairing for $10.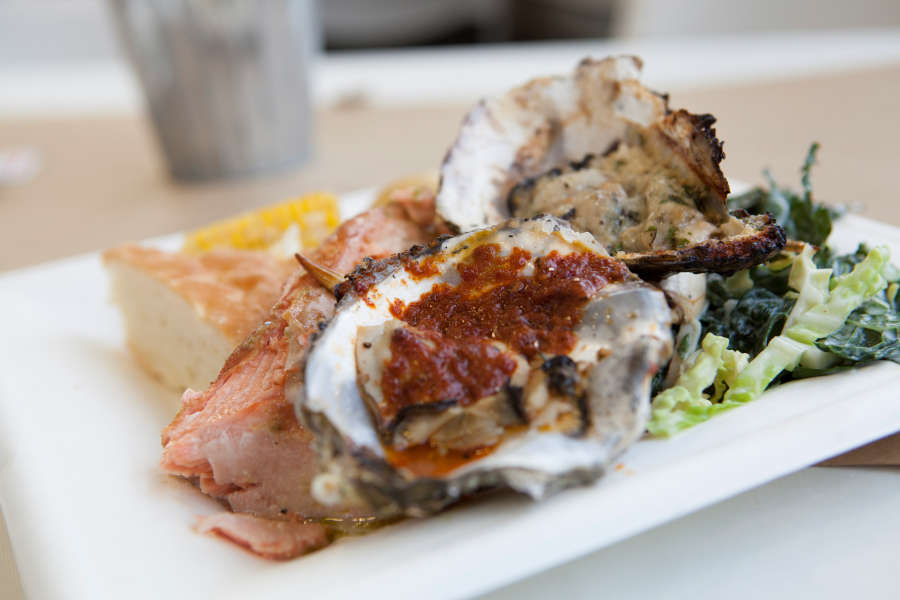 Other paid events include VIP cruises, harbor boat rides, and industry tours.
Click to view SeaFeast activities.

Where to Stay in Bellingham for SeaFeast
Bellingham is a university town with plenty of lodging options. Hotels I recommend are the Fairhaven Village Inn, Home2 Suites by Hilton Bellingham Airport, Heliotrope Hotel, The Chrysalis Inn & Spa, and Hotel Bellwether (this hotel is the closest to the festival).
Travel tip: Sometimes SeaFeast falls on Western Washington University's move-in weekend.
Read about my experiences at The Chrysalis Inn & Spa and the Hotel Bellwether.
A short drive away from Bellingham is The Inn at Lynden, The Mill Inn, and the Silver Reef Hotel Casino & Spa.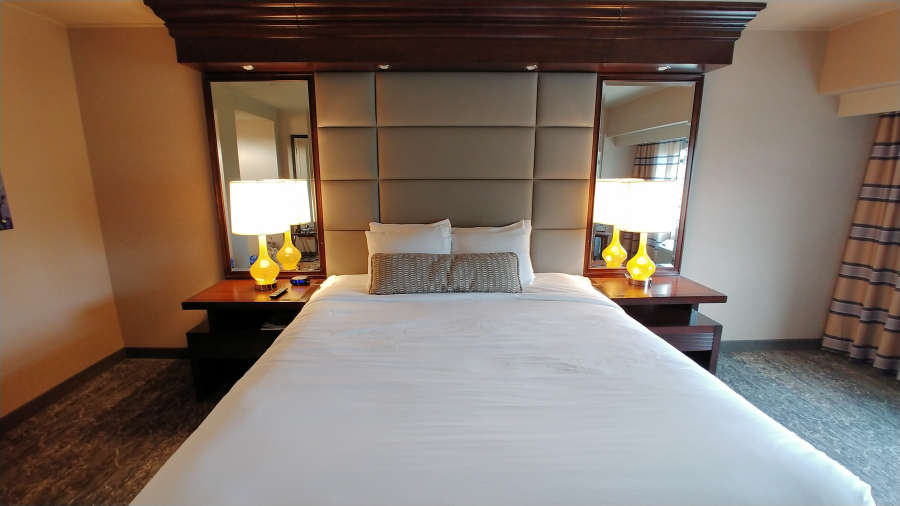 The Silver Reef Hotel Casino & Spa is an 18-minute drive from Squalicum Harbor.
To learn more about SeaFeast visit their website. To learn more about the area, visit Be in Bellingham.
Do you plan on going to SeaFeast?
What seafood do you like to eat?