Kent, Washington, might not come to mind when planning your Pacific Northwest travels. I recently spent a few days in this small city, and my experience surprised me. What are some of the things I discovered? A fantastic international food scene, a wine bar that serves 80% Washington State wines, parks for every mood, lack of heavy traffic, and history that involved hop growing.
In this post, my surprises will help you navigate where to dine and drink in Kent, where to take a hike in Kent, where to stay in Kent, and a bit more the history of this small city that makes for a unique day trip or weekend getaway.
I'd like to thank Visit Kent for hosting me in August 2018. #visitkentwa
Disclosure: You can help support my small town travels by using the affiliate links in this post. Using the link is at no additional cost to you, and provides a small commission to me to help support my blog.
Some links in this post may be affiliate links. If you make a purchase through one of these links, we may earn a small commission at no extra cost to you. Please see our

disclosure policy

for more detail.
---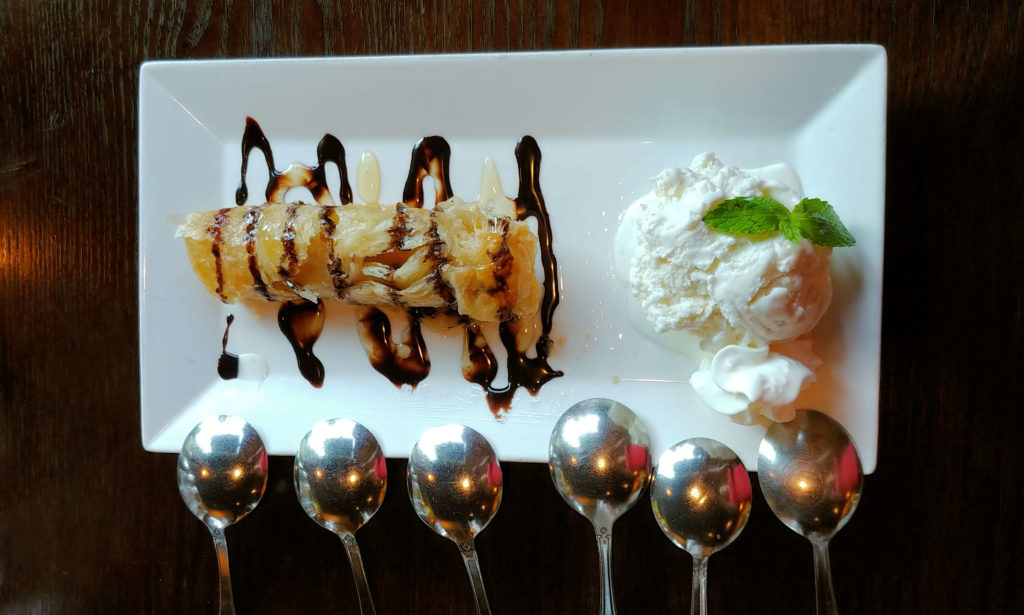 Five Things That Will Surprise You About Kent, Washington
Surprise #1  International Eats
Food is a huge part of my travels and my biggest takeaway from my time in Kent was that if you love to try new foods or have a deep passion for international foods, you'll have plenty of surprises for your taste buds.
Asadero Prime
Our food explorations kicked off at Asadero Kent, which features Mexican 'Norte' cuisine using the traditional Spanish Sinaloan method of preparing beef with high heat and mesquite wood. They also use high-quality beef, including American and Japanese Wagyu. Cool fact – they are the number one purchaser of American Wagyu in Seattle! 
This is no ordinary steakhouse and if you only have time to dine at one location in Kent, go here. I ordered the rajitas poblanos and the Waguy Vacio tacos. Both were really good, and the meat was some of the best I've had. I also sampled a few things on the menu, the Vacio Akushui Wagyu steak, the guacamole casero, and the la carne asada Wagyu (which is big enough for two or three people to split). I liked it all. Others at the table also liked the bone marrow dish.
Tip: Asadero has two locations, one in Ballard and one in Kent. Both are open Wednesday through Sunday from 11 a.m. to 10 p.m. They do not take reservations.
Ubuntu Street Café
Located in downtown Kent, Ubuntu Street Cafe is operated by Project Feast. This nonprofit has a unique mission to give immigrants real-life culinary and customer service experience. What this means for the diner is that you can try a wide range of international dishes from countries like the Ukraine, India, Syria, and Mexico. The best way to dine here is to order a few things to share so you can taste all the flavors.
My favorite dishes ended up being the Ukranian beet salad and the papdi chat with chickpeas and potatoes on a crunchy wafer.
Tip: Ubuntu Street Cafe is inside the Titusville Station building on Gowe Street. They are open Wednesday through Friday from 11 am to 1 pm. As you enter the building, there is a Japanese sushi restaurant to the left.
M Bakery and Deli
If I hadn't been with someone in the know, I most likely would have never even thought about going to M Bakery and Deli. Why? Shops and restaurants in strip mall type buildings, never catch my eye. That can be a serious flaw, as there are some great finds in these locals, and M Bakery and Deli is one of them.  They specialize in Dunjak wraps, piroshki, and pastries. It is here I discovered shnoodle, a pastry filled with cinnamon and cranberries, that is totally amazing!
The best way to order is to order ahead, but they do prepare some items ready to order in their shop. Just be warned they might be gone by the time you arrive. I ordered a ham and cheese piroshki and a shnoodle. Both, I'd order again.
Tip: Order ahead and plan to visit a park or take to the brewery.
Banyan Tree
I'm a huge fan of Thai food, but for some reason, I rarely eat it. Kent has a handful of Thai restaurants, and Banyan Tree, in the Kent Station complex, focuses on traditional methods of cooking and using local ingredients when possible. Our table sampled several dishes, like the nam chao tod (crispy rice salad) kor moo yahang (spicy bbq pork), a red curry dish, and pad ped fish. My favorite ended up being the crispy rice salad.
Punjab Sweets
Our group sampled a wide variety of sweets from Punjab Sweets. Before that, I'd never had an Indian sweet, and while my American palette didn't fall in love with them, I enjoyed trying sweets from another country.
Suprise #2  A Wine Bar With 80% Washington Wines
As you know, finding a winery or wine bar is part of my travels. Even better, is a wine bar that holds Washington wines in high regards. At Kent Station, I chatted with the owner of Reds Wine Bar and was thrilled to find out that the bar has 80% Washington wines! To wrap up my Kent experience, I stopped by to have a glass of vino and try their meatballs. I followed the owner's suggestion, and they paired perfectly!
If wine is not your thing, there is also a brewery and distillery.
Beer lovers will want to stop by Airways Brewing. There are two options, the family-friendly bistro and beer garden in downtown Kent, or the 21+ taproom and brewery at Pacific Business Park. My personal favorite is the beer they make for Asadero.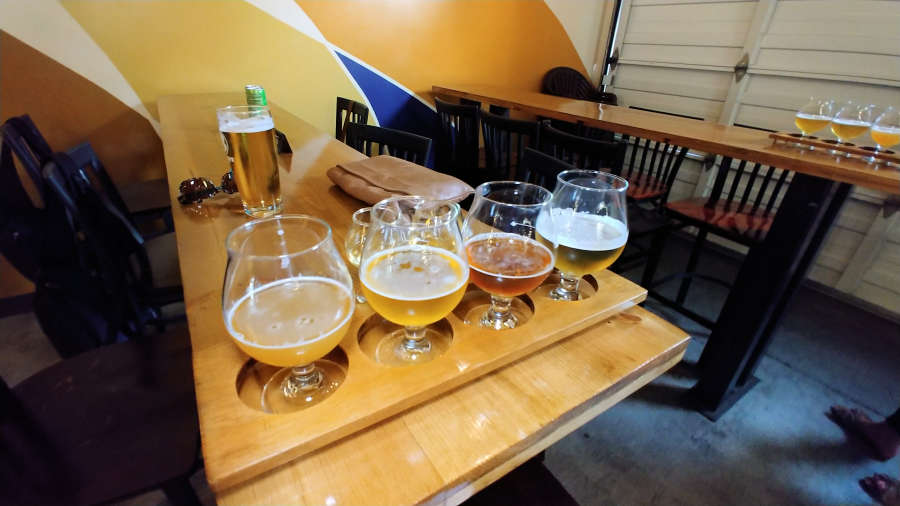 Lovers of spirits will want to visit Sidetrack Distillery, which is open on the weekends from 11 am to 5 pm. They also have a u-pick blueberry farm if you'd like to make a late summer/early fall day of it.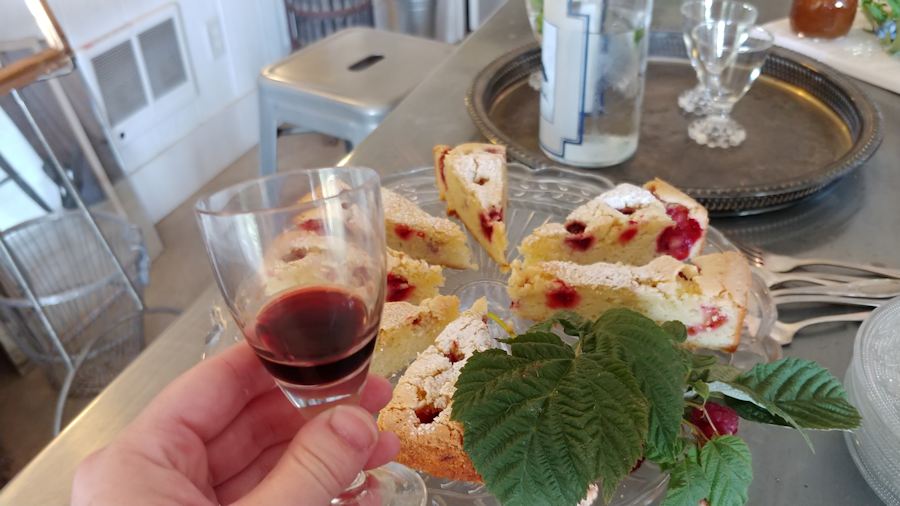 Surprise #3  A History Booth at the Farmers Market and a Town Named for Hops
I've gone to a lot of farmers markets, and I can't remember going to one where the history museum had a booth. The Greater Kent Historical Society has a booth, displays, and docents that are happy to share their knowledge. I probably spent a good 20 minutes chatting with them and could haven't spent more time learning about Kent's history, charming "small-town" downtown, and its unique characters.
Wanting a little more, I stopped by the museum in the Bereiter House. Built in 1908 the charming house has all-original wood, 10-foot high ceilings, and its original carriage house. If you are a history lover, this is a must-see.
I still have a ton more to learn about Kent, but here are a few interesting facts:
The Green River used to regularly flood, and there are photos of people riding their canoes on streets downtown to get around.
When England's hops fields were destroyed by aphids, hops were brought to Kent, which at the time was called Titusville. They flourished in this area for a handful of years.
In 1889, the name changed from Titusville to Kent, after the hoptown of Kent, England. Unfortunately, the hops planted also ended up suffering from a blight.
After hops, Kent became know for its lettuce and during the 20s and 30s earned the title of "Lettuce Capital of the World." The crop was such a huge success, that each year they crowned a Lettuce Queen.
Surprise #4  A Park for Every Mood
Kent has a ton of green spaces and parks for walking, biking, relaxing, enjoying art, swimming and one park even has a fantastic view of Mt. Rainier. Whatever mood you are in, Kent has a park for you. Here are my suggestions.
Need a quiet space for strolling? Head to Soos Creek Park, Clark Lake, or Earthworks Park.
Need to let the kids run loose? Head Lake Meridian Park. There is a large playground, a beach along the lake with lily pads, ducks, and a swimming area in the summertime.
Need a romantic spot to end your day? Climb the trail at East Fenwick Park at sunset and gaze at the alpenglow on Mt. Rainier.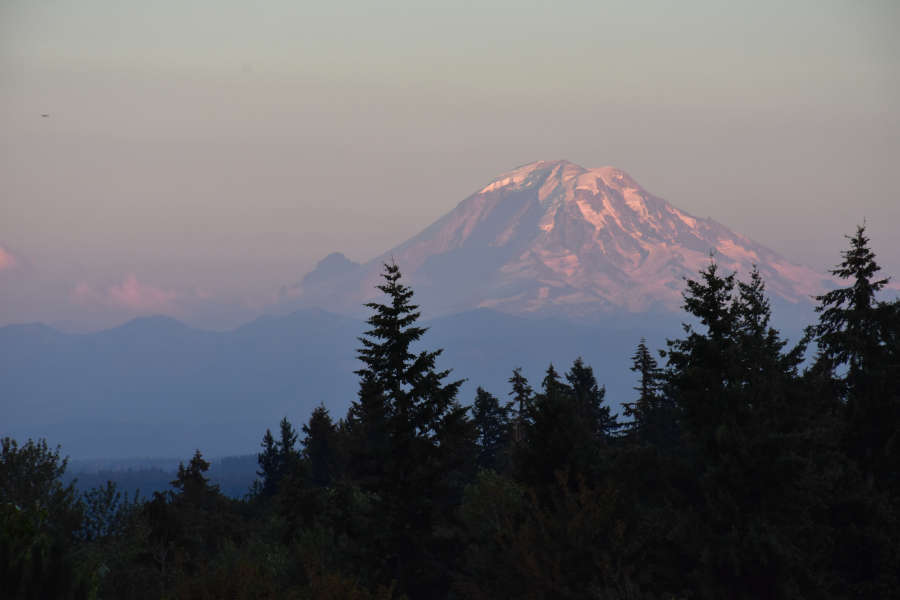 Looking for a place to relax downtown or want to take in some art? Head to Burlington Green and Yangzhou Park, First Avenue Plaza, and Kibara Park.
To find out more about Kent parks visit their website.
Surprise #5  Lack of Traffic
One of the biggest surprises was the lack of heavy traffic. With its proximity to I-5 and other major roads like SR 167, I had envisioned the roads being packed with thousands of commuters. Surprisingly, nothing was more than 5-15 minutes away from the hotel, and we didn't get stuck in any traffic. Plus, if you want to avoid the roads completely you can catch the Sounder to Seattle or Tacoma and take it to Kent Station, which puts you right in the heart of Kent's charming and walkable downtown.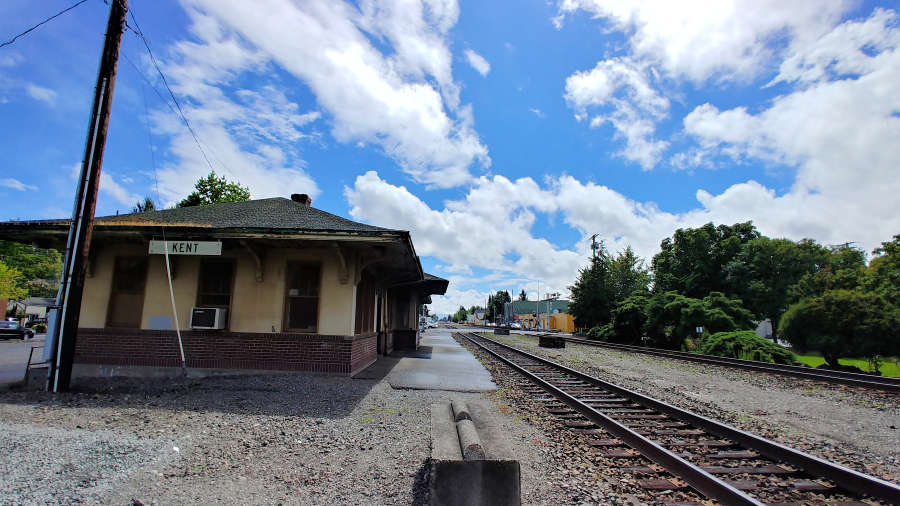 Kent Logistics
Getting to Kent
If you live in the Seattle or Tacoma area, Kent is only a short train ride away. If you plan to visit by car, here are some drive times.
A 24-minute drive from Seattle.
A 15-minute drive from SeaTac International Airport.
A 30-minute train ride from Seattle.
A 35-minute train ride from Tacoma
Be Prepared
Since Kent is close to two major cities in Washington State, you will see the homeless. During my visit, they seemed to congregate in the lovely small parks near historic downtown. In most cases, homeless people are harmless, but as with any travel, it's always important to be aware of your surroundings and conscious of your belongings.
Where to Stay
During my visit the Best Western PLUS Plaza by the Green hosted me. Tucked along the edge of Riverfront Park and next to the Riverbend Golf Complex, I found the hotel to be in an excellent location for exploring the area.
Some of the guest rooms have balconies with views of the golf course, and there is an outdoor patio that also has views of the green. The lobby was going through a renovation, and it looked like they were adding a fireplace and more of a lounge type setting for guests. All guests receive free WiFi and a complimentary breakfast with hot items. They even had fresh blueberries! To ride the nearby trails by bike, check out the pair of complimentary bicycles at the front desk.
Drive time into town is only a 6-minutes. If you are catching a flight at SeaTac International Airport, it is a 15-minute drive.
To find out more about Kent go to Visit Kent.
Have you been to Kent, Washington? What surprised you?
---
As is common in the travel industry, the writer was provided with meals and accommodations for the purpose of review. While it has not influenced this review, the writer believes in full disclosure of all potential conflicts of interest.
---