Perhaps its the winter rain or perhaps its the creative types who have settled in Portland ever since pioneer times, but either way Portland bookstores are world-class.
Portland has become known a mecca for book lovers and has one of the highest literacy rates in the country!
Whether you prefer cozy or expansive, airy or dusty, eclectic or comprehensive, Portland has a bookstore (or two, or more!) for you.
Most known for the extensive 'City of Books' that is Powells, Portland's bookstore scene encompasses old family-run outlets as well as innovative new startups.
Best Bookstores in Portland, Oregon
Powell's
Some links in this post may be affiliate links. If you make a purchase through one of these links, we may earn a small commission at no extra cost to you. Please see our

disclosure policy

for more detail.
Its name virtually synonymous with the word 'bookstore' in Portland, Powell's is an institution worthy of a visit by book lovers and general gawkers alike.
Housed in a former car dealership in the city core that covers a full city block, Powell's is by one definition the largest English language independent retailer of both new and used books in the world.
The concept of offering both 'new and used' volumes was a novel one when the store began back in 1971, but now it's standard practice all over the world.
The bright and airy warehouse-style store covers a whopping 1.6 acres, or 68,000 square feet of floor space. It is arranged into 3,500 sections that ramble through nine large rooms on three levels.
In addition to roughly a million books, one can also find eclectic and artfully crafted gifts, pop culture kitschy items, maps, board games, magazines, greeting cards, travel accessories, and souvenirs of both Portland and Powell's itself.
Powell's in located in the 'Brewery Blocks' area, formerly home base to brewer Henry Weinhard, and this Portland neighborhood today is a favorite for shopping, dining, and people watching.
Address: 1005 W Burnside St, Portland, OR 97209
Website: https://www.powells.com/
Broadway Books
With a motto of "a great little store with great big service," Northeast Portland's Broadway Books is a neighborhood-oriented labor of love since 1992.
Broadway Books supports local authors, interactive events, and is a committed community member with a passion for personal attention.
Custom orders are available with no extra charge and the carefully curated selection includes new, used, and sale books as well as a few other items- calendars, puzzles, and games.
The signature 'Pink Card' rewards frequent buyers with a free book for every twelve new books purchased.
Online ordering allows for orders to be made for pickup at the Portland bookstore location in person. You can also order delivery as well as books to be pre-ordered in advance of publication, and e-books to be downloaded at your convenience.
Address: 1714 NE Broadway St, Portland, OR 97232
Website: https://www.broadwaybooks.net
Annie Bloom's
Tucked into Southwest Portland's Multnomah Village charming main street (the neighborhood's motto is "the village in the heart of Portland"), Annie Bloom's has something for everyone who stops by.
A forty year tradition, Annie Bloom's carries new books from multiple genres, magazines, art supplies, puzzles, CD's, and greeting cards.
While the store does sell e-books, they believe the market for 'real books' is still strong, pointing out that physical books make a great gift.
There's even a 'beautiful books' section that showcases the artistry of paper volumes!
Some of the types of books that might be found here are fiction, children's and young adult, travel, current, events, and cooking, as well as a sale table.
The children's play area and resident feline Molly make Annie Bloom's a perennial favorite bookstore in the area.
Address: 7834 SW Capitol Hwy, Portland, OR 97219
Website: https://www.annieblooms.com/
Green Bean Books
Located in a little red house in Northeast Portland's 'Alberta Arts' district, cozy and colorful Green Bean Books appeals to kids of all ages and sizes.
Carrying new and used books for kids and beyond, Green Books is known throughout parent networks for its community-focused and multi-lingual story times.
They also host events such as summer camps and author visits, which are often held outdoors under a large mulberry bush that serves as a 'magical umbrella tree'.
Other items available at Green Bean Books include educational toys, birthday cards, soft animal toys, and assorted whimsical miniatures.
This is the sort of place where oddities hide away in various nooks- such as shadow box dioramas and vintage coin-operated vending machines stocked with items like mustaches and handmade finger puppets.
Books are arranged thematically with divisions such as Earth Science, Bedtime, and Fairy/Princess and the store offers both newly minted titles as well as classics for all reading levels.
Address: 1600 NE Alberta St, Portland, OR 97211
Website: http://www.greenbeanbookspdx.com/
Wallace Books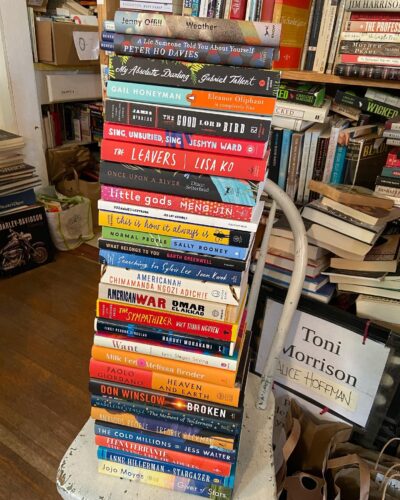 The Sellwood neighborhood's "Shop-Around-the-Corner" bookstore, Wallace Books is your go-to source for all manner of new and used books.
They sell everything from hot off the press books, beloved classics, best sellers, obscure/eclectic books, and hard to find/out of print books.
Settled in a 1930s-era house for over twenty years, Wallace Books packs volumes into every cranny of this Portland bookstore — literally floor to ceiling, with shelves stuffed double deep!
An institution on the outskirts of Southeast Portland, this bookstore is the place for someone who wants to spend an afternoon finding literary treasures.
The Sellwood neighborhood feels like a small town in the big city; likewise, the staff of Wallace Books becomes your personal concierges at finding the perfect read.
Address: 7241 SE Milwaukie Ave, Portland, OR 97202
Cameron's
Portland's oldest bookstore (established in 1938), Cameron's is centrally located where downtown and Old Town converge in a bright, rust-colored building that never fails to catch the eye.
Full-length windows allow a passerby to see right into the warren of used volumes stacked high and low — plus the volumes outside entice you to begin browsing before you've even stepped through the doors of this beloved bookstore in downtown Portland.
Cameron's usually has in house a little bit of many genres, though a stated focus is "obscure non-fiction" from mid-19th-century to the present day.
Another treasure found within Cameron's is the archive of more than 20,000 vintage periodical publications.
The current owner determined that the store contains one of the largest private magazine collections in the country with 30% of items being the last known copy!
An effort is underway to catalog this resource in an electronically searchable database.
Cameron's was recently saved from closure in late 2019 and is currently in search of a new physical location.
Address: 336 SW 3rd Ave, Portland, OR 97204
Mother Foucault's Bookshop
A newer arrival to Portland's literary scene, Mother Foucault's Bookshop in the gritty Central Eastside Industrial District is authentic and serene space for the serious book lover with a focus on used, rare, and vintage books.
While they cover all sorts of books, they have a particular focus on highlighting the genres of literature, philosophy, literacy criticism (as the name suggests!), cultural theory, art, poetry, history, and foreign languages.
Originally started as a personal collection, the space has been carefully designed to reflect a classic, nostalgic used bookstore aesthetic.
Proud to eschew technology, Mother Foucault's also offers poetry readings and special literary events at which attendees feel like personal, honored guests.
Address: 523 SE Morrison St, Portland, OR 97214
Website: http://motherfoucaultsbookshop.com
Daedalus Books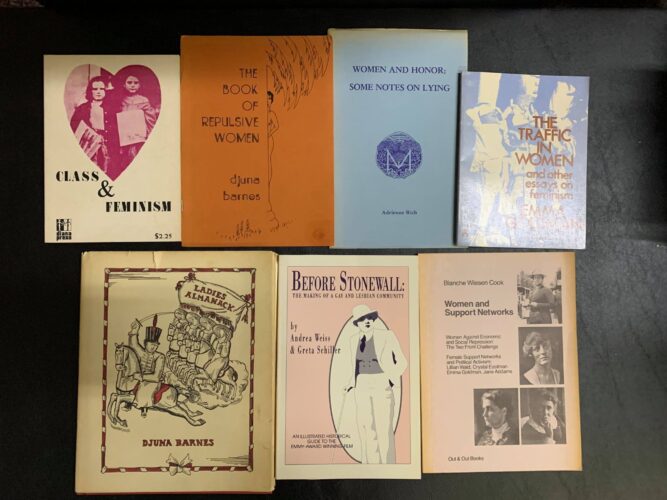 Predominately a used bookstore in Portland but with an artful selection of new volumes as well, Northwest Portland's small and unassuming Daedalus Books is a real find.
Their selection reflects the wide-ranging and humanities-centered personal interests of the proprietors: art, Judaica, philosophy, medicine, theology, literature, literary studies, history, poetry, linguistics, classics, natural history, metaphysics, music, and children's books.
An ideal stop for scholars and browsers, Daedalus is a welcoming and engaging Portland bookstore experience in one of the city's old, established mixed-use residential and commercial districts.
Address: 2074 NW Flanders St, Portland, OR 97209
Website: https://www.abebooks.com/daedalus
Paper Moon Books
A Southeast Portland favorite since 1976, the low-tech and neighborly Paper Moon Books started with just two hundred volumes and today specializes in unusual and hard-to-find selections.
The Oregon bookstore has shuffled between a few city locations and currently boasts roughly 40,000 volumes, yet continues to purchase from the public as well as through estate appraisals.
In addition to a general stock of popular fiction and non-fiction used books, Paper Moon offers unique and affordable finds in the fields of poetry, anthropology, philosophy, politics, women's studies, religion, art, music, history, literary classics, psychology, reference and textbooks, cookbooks, and collectible children's books.
Address: 4712 SE Belmont St, Portland, OR 97215
Website: https://www.abebooks.com/paper-moon-books
New Renaissance Bookstore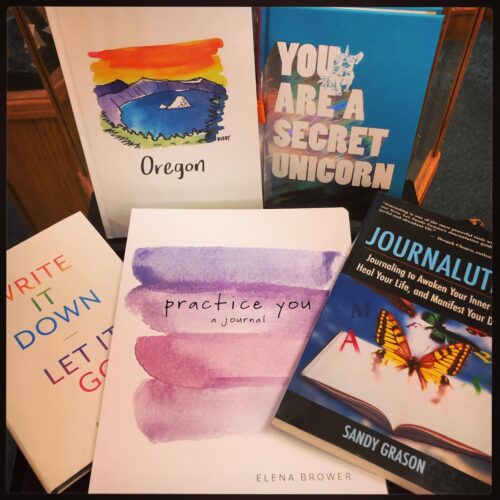 An institution on trendy Northwest 23rd Avenue, New Renaissance Bookshop is one of the largest and most comprehensive bookstores in the country dedicated to spirituality and conscious living.
Inhabiting a repurposed old home, the shop peddles an extensive selection of metaphysical books including those from both Western and Eastern spiritual teachers and thought leaders in personal development.
Other literary titles focus on holistic healing, crystals, yoga, shamanism, astrology, tarot, psychic development, palmistry, and more.
In addition to books, New Renaissance also carries home décor, yoga and meditation products, crystals, artisan jewelry, candles, incense, singing bowls, drums, and dream catchers.
Address: 1338 NW 23rd Ave, Portland, OR 97210
Website: https://www.newrenbooks.com/
Chapparal Books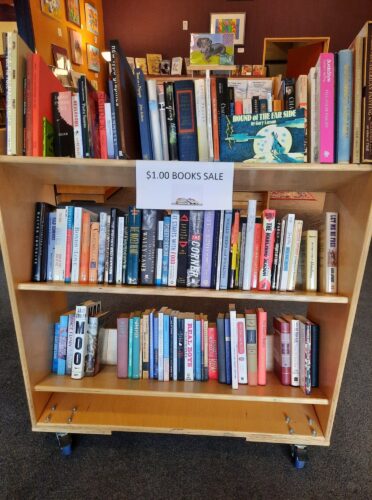 Recently relocated to South Portland, the choices at Chapparal Books run the gamut from fine and rare volumes to hard to find and out of print books to affordable used favorites.
This relative newcomer fills a unique niche market, with an emphasis on Western American literature including Native American literature, Western genre writers, and regionally renowned authors.
Chapparal boasts an inventory of 40,000 volumes, including African American authors, poetry, pop culture, arts and literature, military history, and comics and graphic novels, the latter sourced from a local collector.
Address: 5210 S Corbett Ave, Portland, OR 97239
Website: https://www.chaparralbooks.com/
A Children's Place Bookstore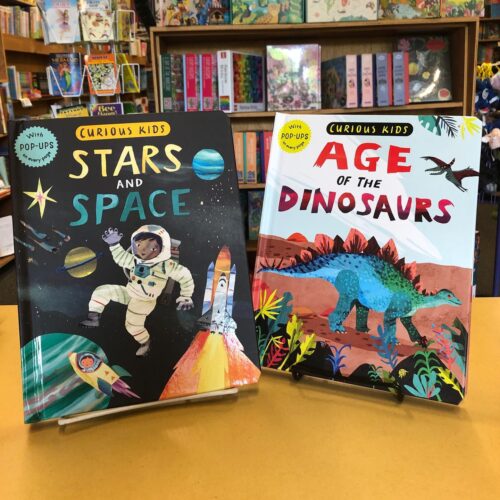 Portland's oldest independent children's bookstore, Sabin neighborhood's A Children's Place is proud to have been raising readers for over forty years with many current patrons having first visited themselves as children!
There are titles within for young readers and pre-readers of all ages, from newborn to young adult, as well as a 'Mom and Dad' section of adult fiction and non-fiction titles including but not limited to parenting and teaching resources.
A Children's Place credits its knowledgeable staff for its success and its ability to find the right book for every child.
Carefully chosen games, toys, music, and cards are also available and the shop can order any in-print title. Discounts are available through a frequent buyer program and for teachers.
Family-friendly Irving Park is a few blocks away, making the stop a regular outing for many parents.
Address: 1423 NE Fremont St, Portland, OR 97212
Website: https://www.achildrensplacebookstore.com/