"Chihuly glass, what's that?"
As a Washingtonian, that's a question I rarely hear. Chihuly glass, made by the artist Dale Chihuly, is probably as well-known as Starbucks in Seattle!
Chihuly's formations are a sight to see. They are magical, surreal, and sometimes alien. He's had exhibitions all over the world, and permanent collections reside in countries like Kuwait, England, and Singapore.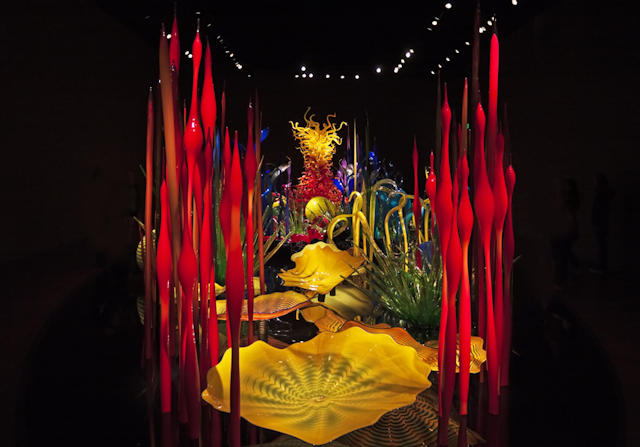 Some links in this post may be affiliate links. If you make a purchase through one of these links, we may earn a small commission at no extra cost to you. Please see our

disclosure policy

for more detail.
In Washington, the best way to see Chihuly glass is at the Tacoma Museum of Glass and Seattle Center's Chihuly Garden and Glass.
If you are the kind of person that wants to get a better understanding of glass making and see world-famous glass artists at work, I suggest a Pilchuck Glass School spring tour.
Pilchuck Glass School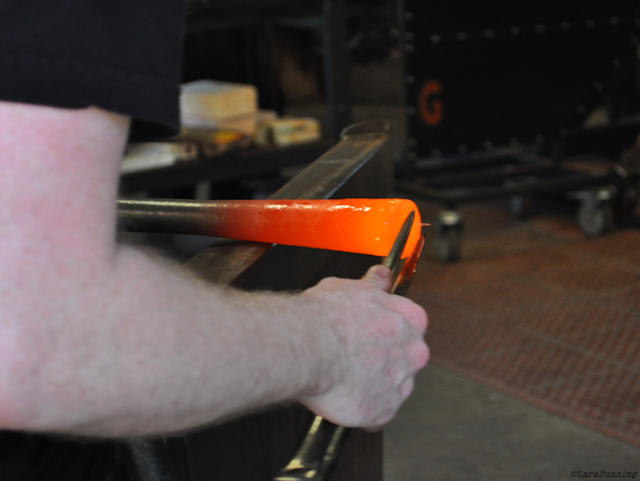 What is Pilchuck Glass School? I've lived in Washington for 10+ years, as well as, 35-minutes away from the school, and never heard it mentioned.
But Pilchuck Glass School is where it all began for Dale Chihuly, and it continues to be a sought-after destination for glass artists around the world.
In 1971, Pilchuck Glass School was founded by glass artist Dale Chihuly, and patrons Anne and John Hauberg.
The campus sits on 54-acres, and has a hot shop, casting shop, flat shop, cold shop, print shop, kiln studio, as well as, a lodge with a kitchen and library, and faculty and student housing.
Its beginnings were humble. Students camped in the woods. The equipment was makeshift, and the glass inferior-quality. But, students experimented and explored glass making techniques.
Chihuly's motto was "artists teaching artists," and soon European master glass artists visited and shared their techniques.
Over the years, ideas were exchanged, and new forms of glass making emerged. Now, over 45-years later, Pilchuck Glass School is a premier school for glass artists.
For the general public, they offer tours every spring, and in July they have an open house.
What to Expect on a Pilchuck Glass School Tour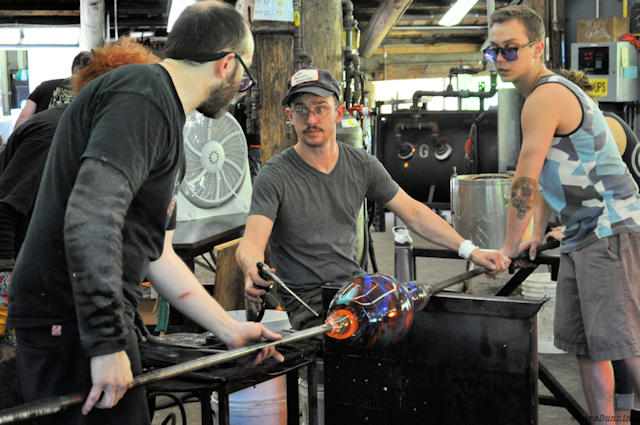 I should start off by saying I know nothing about the process of glass making or all the different artistic glass mediums, so I found the touring the facility fascinating!
Also, Pilchuck is in a beautiful wooded setting, and on an 80+ degree day, it was calm and serene.
I loved seeing glass artists and their teams at work in the Hot Shop. Until that moment, I hadn't realized how much glass making, especially for large pieces, is a team effort as the glass is so heavy.
Watching the glass makers fire, shape, re-fire, reshape, add, cool, the glass was mesmerizing.
I could have watched them working on their glass projects all day!
There were plenty of people around to answer questions and explain what they were doing. If the artist had time, they would also chat and explain a few things.
Visiting the campus and seeing how far the school has come from its early days and understanding how important Pilchuck Glass School is to glass artists is an extremely interesting experience, and it should be high on your Washington bucket list.
Is it Worth Visiting Pilchuck Glass School?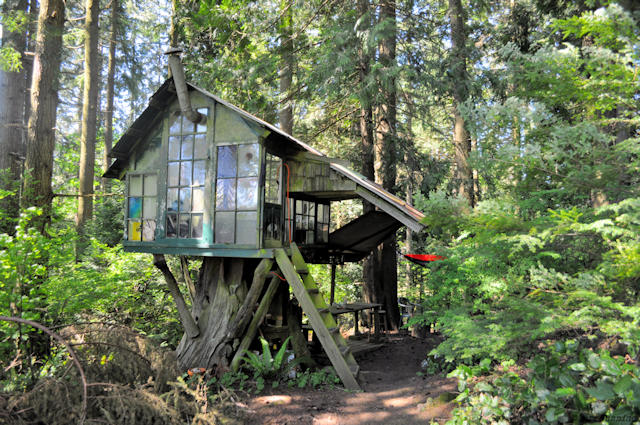 Overall, I really enjoyed seeing Pilchuck Glass School and watching world famous glass artists working their craft first-hand.
Also, the lunch was good with salads, sandwiches, and soup!
What I felt was lacking was more in-depth education on what types of art can be made in each building.
As a person who doesn't work with glass, it would have been nice to see examples or have people on hand to explain the techniques.
Also, the store was closed on Mondays, and my stepmother had envisioned going home with some keepsakes, so keep this in mind if you are planning to visit — you may not want to go on a Monday.
Pilchuck Glass School Tour Price and Dates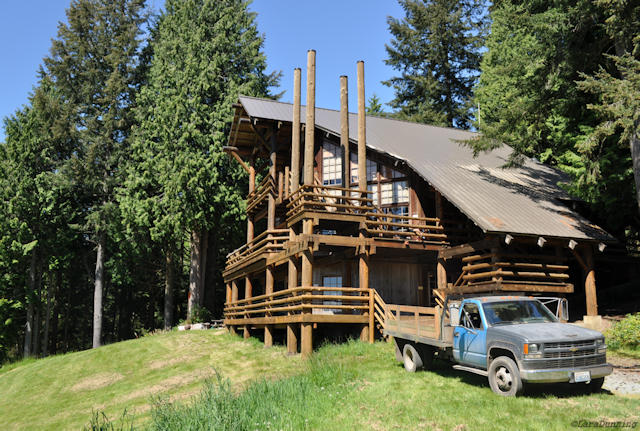 Prices vary depending on the tour type. My stepmother and I joined the lunch tour, the cost for us was $35 each (senior/student pricing). The general price was $40 each.
The school is offering some tours in 2021 with restrictions. Check their website for more details.
Generally, each year there is an open house in July, with admission around $25 per person. There is no information on the open house yet, but keep an eye on their website for details.
Pilchuck Glass School Documentary
Before you go to Pilchuck Glass School, I suggest watching the documentary, "Pilchuck, A Dance With Fire," which is about the founding of the school.