As a traveler and lover of small towns in the USA and around the world, I know they hold some of the best-kept travel destinations. Hidden on coastlines, in rural locales and on the outskirts of cities, small towns encompass the very best the USA has to offer. If you're planning ahead for the day when travel resumes, longing for an easy mini-break, or you simply fancy a day trip to somewhere nearby, I've rounded up some of the country's most scenic small towns to put on your future travel list. Hopefully, one is close to you!
Before visiting any of these small towns, or traveling to any destination right now, please check their tourism sites to see if they are welcoming visitors and find out what services are open.
Disclosure: This post contains affiliate links. Using an affiliate link is at no additional cost to you, however it does provide me with a small commission.
Travel-Worthy Small Towns In The USA
1. Yellow Springs, Ohio
With a population of approximately 3,500 people, Yellow Springs certainly fits the criteria of being a small town. But what it lacks in size, it more than makes up for in terms of scenery, atmosphere, and attractions. No matter what time of year you visit, you'll be surrounded by stunning vistas and picturesque beauty spots.
If you love to explore the outdoors, Yellow Springs could be your ultimate destination. The Little Miami Scenic Trail, Glen Helen Nature Preserve, and John Bryan State Park are all situated right here. Go hiking, hire a mountain bike or set a camp amidst the woodlands and you'll see the States like you never have before.
Some links in this post may be affiliate links. If you make a purchase through one of these links, we may earn a small commission at no extra cost to you. Please see our

disclosure policy

for more detail.
Travel tip: What's the perfect day look touring Yellow Springs? Check out this itinerary from the Columbus Navigator.
2. Pigeon Forge, Tennessee
Pigeon Forge may be a small town but it's a well-known vacation spot, which makes it the perfect place to explore. With the Smoky Mountains as a backdrop, you'll have endless fun at popular attractions, including Dollywood, whitewater rafting, go-karting, zorbing, and much, much more besides.
The Great Smoky Mountains National Park is the perfect place to explore, especially if you want to see the stunning view from the highest point in Tennessee: Clingmans Dome. Click here to discover the best vacation rentals and plan your trip today. Whether you're looking for an outdoor adventure, a family break or a romantic retreat, Pigeon Forge has everything you're looking for and more.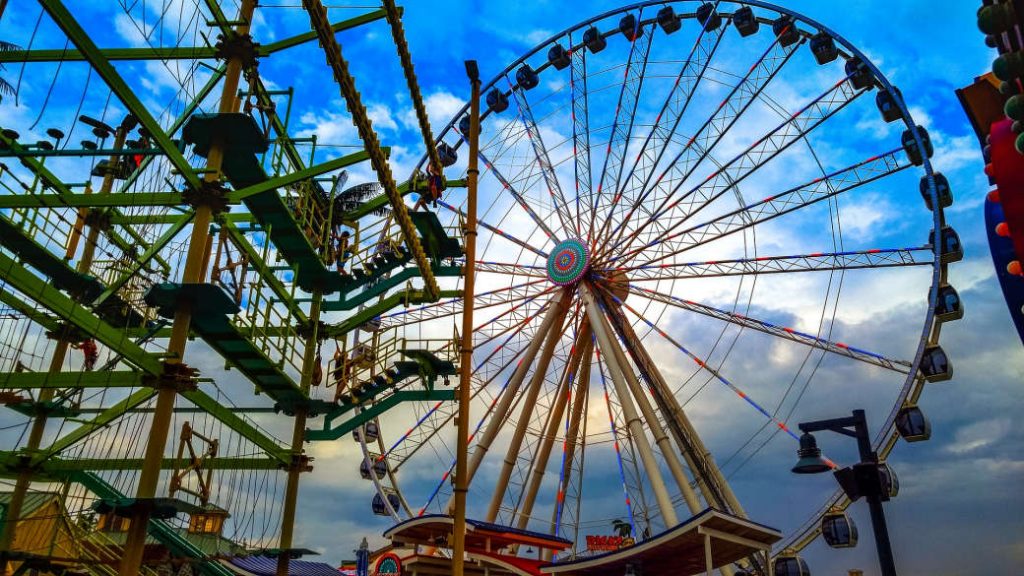 Travel tip: From beer tasting to musical shows to learning about Alcatraz East, there is plenty of fun to be had in Pigeon Forge. Discover 10 things to do on Travel The South.
3. Eureka Springs, Arkansas
Tucked away in the Ozark Mountains, in the northwest of Arkansas, Eureka Springs offers the perfect mix of outdoor adventures, relaxing retreats, and decadent dining. The Promised Land Animal Park is just 11 miles from the town and is always popular with families, while the War Eagle Cavern gives you a unique opportunity to walk through a mountain and explore waterfalls, fossils, and domes before panning for gems.
Known for its historical buildings and arts scenes, you'll find plenty of galleries and cultural sites in Eureka Springs. What's more, the area hosts a number of events throughout the year, including Gallery Strolls, Antique Autos Festivals, Scooting Through the Ozarks, the Mad Hatter Ball, and the Hillberry Music Festival. Whether you're in town in Spring, Summer, Fall or Winter, there's always something on the calendar to enjoy.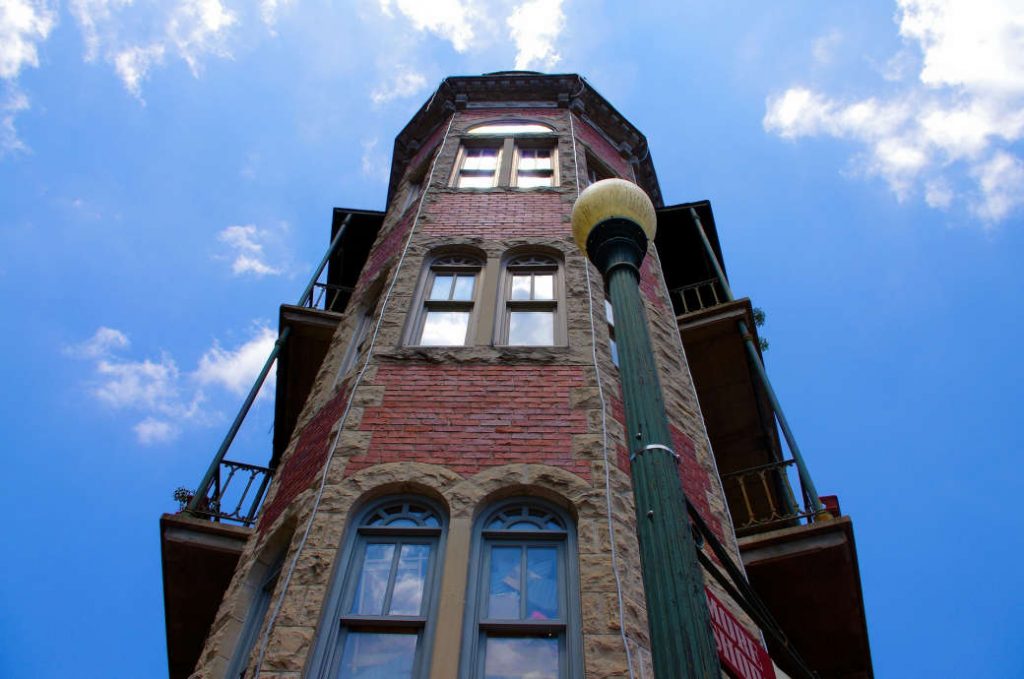 Travel tip: Did you know that Eureka Springs has one of the most haunted hotels in America? Read all about it and how they celebrate Halloween on Shes Cookin.
4. Mystic, Connecticut
If you want to explore a historic, maritime town, Mystic should be at the top of your list. The Mystic Seaport Museum is home to world-class exhibits, the Mystic Aquarium is filled with indoor and outdoor attractions and Olde Mystic Village is home to specialty stores and eateries. When you're on the water, it's only natural to dip your toe in, so why not sign up for a guided tour? Be your own captain as you set off in convey with a guide to show you the ropes and lead the way.
Whether you're in town to try the infamous Mystic Pizza, you want to see the world's only remaining wooden whaleship or you want to test your mettle at the Aerial Adventure Park, you'll be sure to find a wide range of things to enjoy in Mystic.
5. Incline Village, Nevada
Incline Village may still be classified as a small town, but it won't necessarily stay that way for long, so see it in all its glory while you can. Situated on the north shore of spectacular Lake Tahoe, it's the perfect location for kayaking, fishing, and outdoor swimming. The rocky alcoves surrounding the lake create the perfect secluded beaches, so you can take a break from your outdoor pursuits and enjoy the warm rays of the sun whenever the mood takes you.
With ski resorts, hang gliding tours, casinos, and wineries, there's always somewhere new to visit in Incline Village. Known for its growing tech industry, the area is fast becoming one of Nevada's most coveted spots. If you want to explore the town before it becomes too well-known, now is the time to go.

Travel tip: Wondering what are the best things to do in Incline Village? Check out USA Today top 10 activities.
6. Meredith, New Hampshire
Located in Belknap County and home to just over 6,000 people, Meredith is ideally nestled in the Lakes Region and is the perfect place for a quiet break. Lying on Lake Winnipesaukee, many other lakes lie completely or partially within the town too, so you'll see the crystal clear, calm waters wherever you go. Of course, boating should be your first priority when you arrive in this picturesque town. Whether you want to set sail yourself or take a tour on the water, there are plenty of places to hire a vessel and endless hours to enjoy bobbing around atop the lakes.
When you're ready to hit dry land, you'll find plenty of bespoke inns with small town charm, along with restaurants and eateries to keep you sustained. Filled with local business owners, Meredith really does epitomize small town America and makes you feel at home from the second you arrive.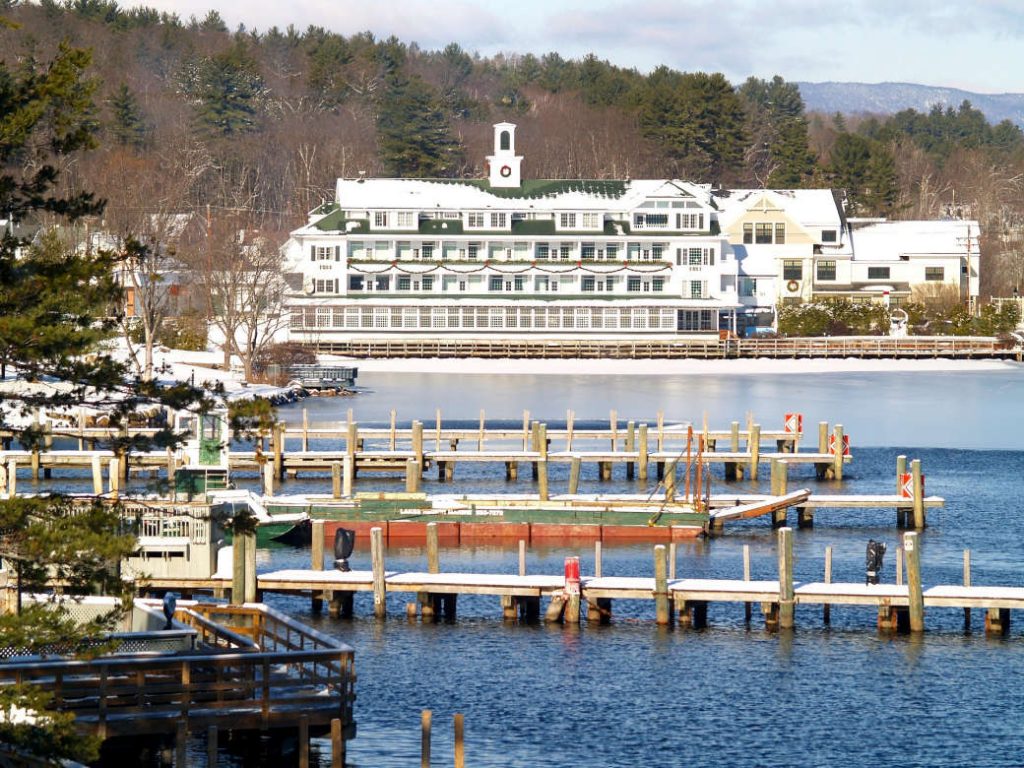 7. Carmel-by-the-Sea, California
Perfectly placed on the West Coast, Carmel-by-the-Sea is a haven of sandy beaches, sprawling villas, and fabulous restaurants. If the azure waters of the Pacific aren't enough to tempt you, then the wine tasting, art galleries and dazzling array of stores certainly will be. The only town to boast Clint Eastwood as Mayor, Carmel-by-the-Sea is much-loved by those who know about it. 
As tourists rush to the bigger cities and highly populated towns, you can relax and unwind in idyllic surroundings. Declared the best beach in the world by almost everyone who visits, Carmel Beach is a sight to behold. Take a stroll down to the sand or motor down Scenic Road to see it as its finest.
The Sunset Center is home to a variety of exhibitions throughout the year and its theatre boasts live music and performances all year round. Perfectly maintained walkways ensure it's a joy to walk around the town. Whether you're on your way for dinner at one of the many eateries, heading for a lazy day on the beach or on your way to taste one (or two) or the local wines, you'll revel in the atmosphere of this small town.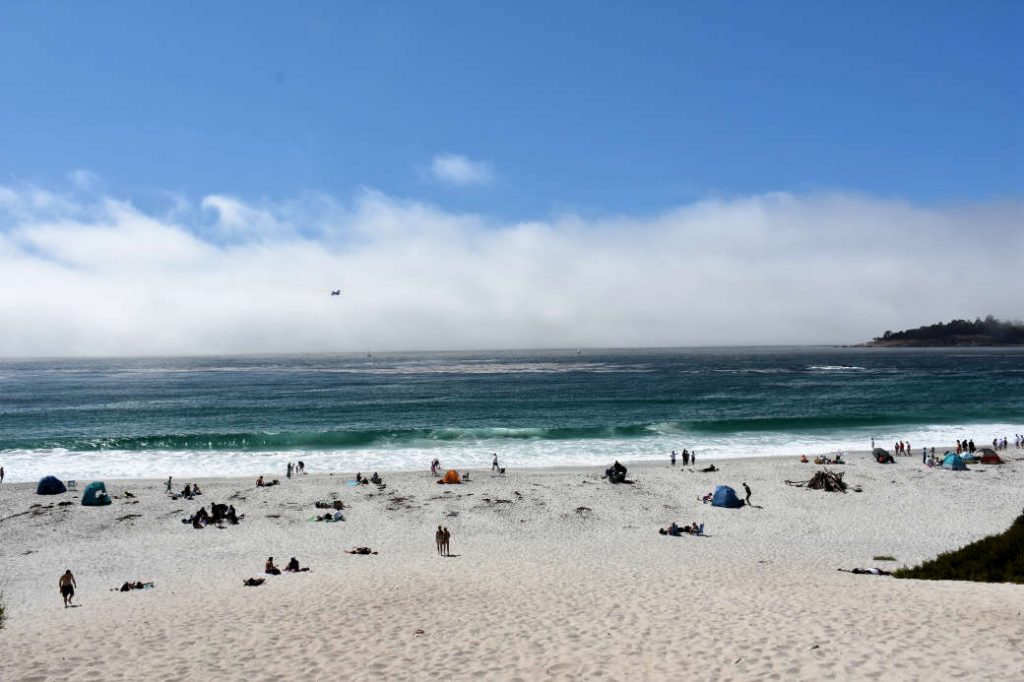 Travel tip: Looking for a place to stay in Carmel-by-the-Sea? I recommend the Hofsas House Hotel.
8. Jekyll Island, Georgia
Located just off the coast, Jekyll Island the most southerly of the Golden Isles and is designated as a State Park. Arriva via the Marina, road, or nearby Airport and you'll soon see what all the fuss is about. Home to more than 10 miles of beaches, four award-winning golf courses, maritime forest, and a rehabilitation center for endangered sea turtles, there are endless attractions to explore on the Island.
The 4-H Tidelands Nature Center hosts a live gallery where you can see alligators, snakes, horseshoe crabs, and more, as well as kayak tours and nature walks. Alternatively, see the Island from the water as you step atop a paddleboard and make your way along the shore. From horseback riding along the coast and viewing the Horton Park Observation Deck to buggy riding, mountain biking, and dolphin watching, an array of adventures awaits you on picturesque Jekyll Island. If you are a history buff like me, plan to go on a Jekyll Island Historic Tour to learn about the islands Gilded Age.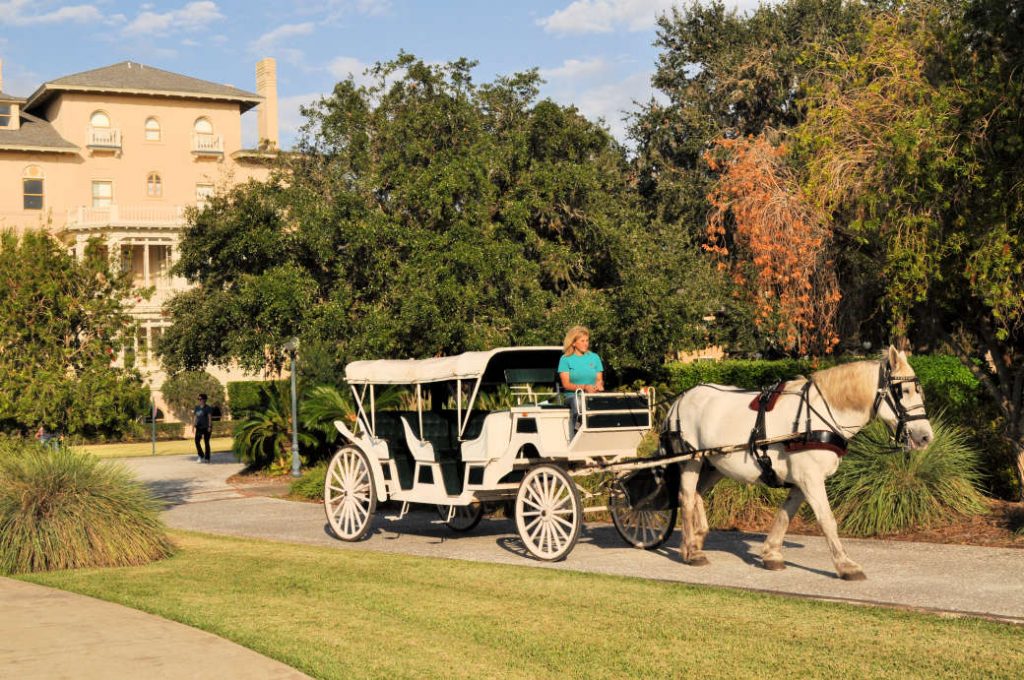 Travel tip: A short drive away from Jeykll Island is another fabulous small town – Saint Simons Island. Read about it here.
9. Snowmass, Colorado
If you're an avid skier or mountain climber, there's a good chance you'll already have heard of the small town of Snowmass. Located in the Roaring Fork River valley, the town is home to an exceptional range of resorts, hotels, and cabins. However, it isn't just snowing, snowboarding, and climbing that's on offer in Snowmass. You'll find a thriving arts scene, gold-level mountain biking, and more than 90 hiking trails too.
A day of whitewater rafting or a trip to The Lost Forest Adventure Center is fun for all the family and you can relax and enjoy yourself in one of the many spectacular dining establishments after a day on the slopes. Take an Alpine Coaster out for a spin, go dog sledding or treat yourself to an afternoon of fly fishing; whatever your heart desires, you'll find it here in Snowmass.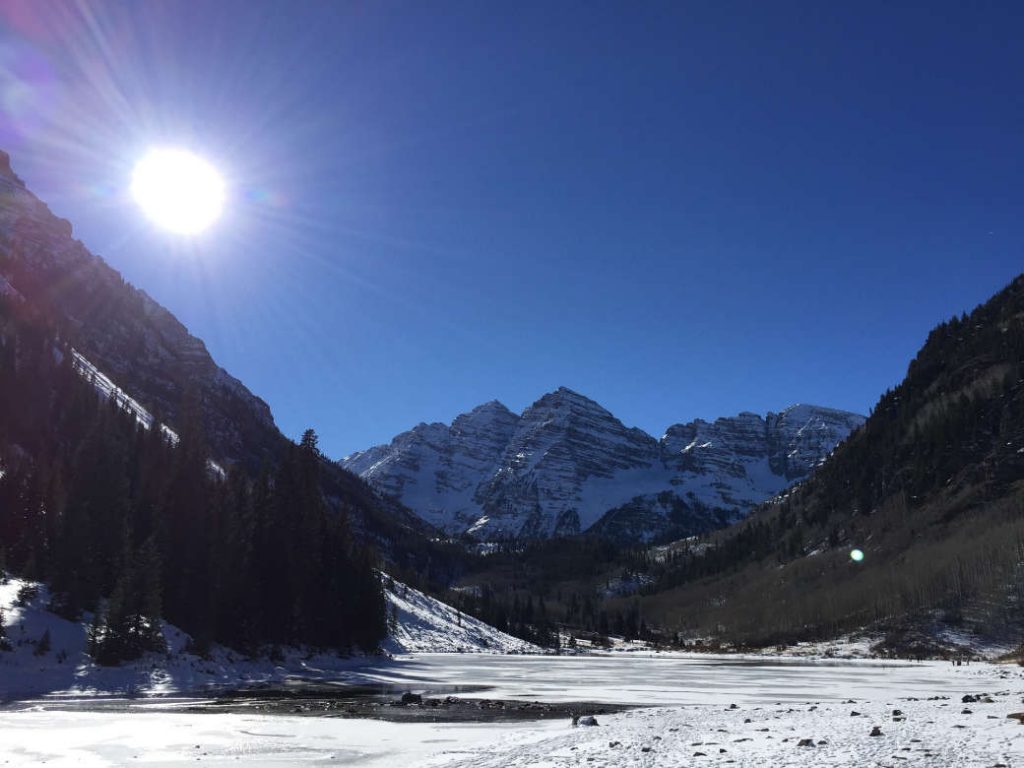 Why You Should Explore America's Small Towns
When you think of US travel destinations, it's normally the world-renowned cities and well-known National Parks that first come to mind. While these are undoubtedly worth a visit, the charm and matchless style of America's small towns simply can't be beaten.
With everything from a vibrant nightlife and lively atmosphere to secluded retreats and family-run diners, small towns across the country are filled with outstanding resorts, restaurants, and attractions. Whether you're eager to explore the outdoors, want to relax and unwind in a rural log cabin or you can't wait to immerse yourself in local events, America's small towns are the perfect places to enjoy.

#CollaborativePost