Now that Washington State is starting to open back up, you may desperately want to take a vacation to get away from it all. However, you may not be to keen on booking a flight or staying at a hotel just yet. Plus, with so many of us having lost work during the lockdown splurging on a lavish restaurant or fancy hotel may not be a realistic option this year. What's a solution? Go camping in Washington State!
Camping offers us a great opportunity to get away from the constant chatter of news and social media and engage with the wonders of nature. Furthermore, it's an affordable way to treat the family to a vacation. Take a look at the tents and camping gear on outdoorcommand.com and you'll find that you can outfit your adventure with camping equipment that will last for years for a fraction of the cost of two weeks in a hotel. 
Another huge benefit of camping is that it makes exploring locally super easy while maintaining social distancing practices. And, my favorite part – being in nature improves your mental health.
Disclosure: This post contains affiliate links. Using an affiliate link is at no additional cost to you, however it does provide me with a small commission.
Camping In Washington State
I've gone camping since I was a little girl and it is one of my favorite ways to travel and explore. There are plenty of places to camp in Washington State and in every kind of environment from the rain forest, to mountains and even the dessert. These days many campgrounds have options such as tent sites, RV sites, cabins, and yurts, which gives travelers a choice for the type of travel experience they prefer.
As you might expect, not all campgrounds in Washington State have reopened yet. I've done some research on my favorite camping spots and found four that are open and taking reservations. Here are four places you'll want to check out.
Bowman Bay Campground (Deception Pass State Park)
Deception Pass State Park is one of the most visited parks in Washington State and walking across Deception Pass Bridge is a popular excursion for a Seattle day trip. The park straddles Whidbey Island (Oak Harbor) and Fidalgo Island (Anacortes) and the large campground is on the Whidbey Island side. However, a lesser-known and quieter campground is located at Bowman Bay on Fidalgo Island.
Right now, this is the only campground open at Deception Pass State Park. There are 18 tent sites and two sites with hook-ups. I expect this campground to fill up fast, so make a reservation as soon as you figure out your plans.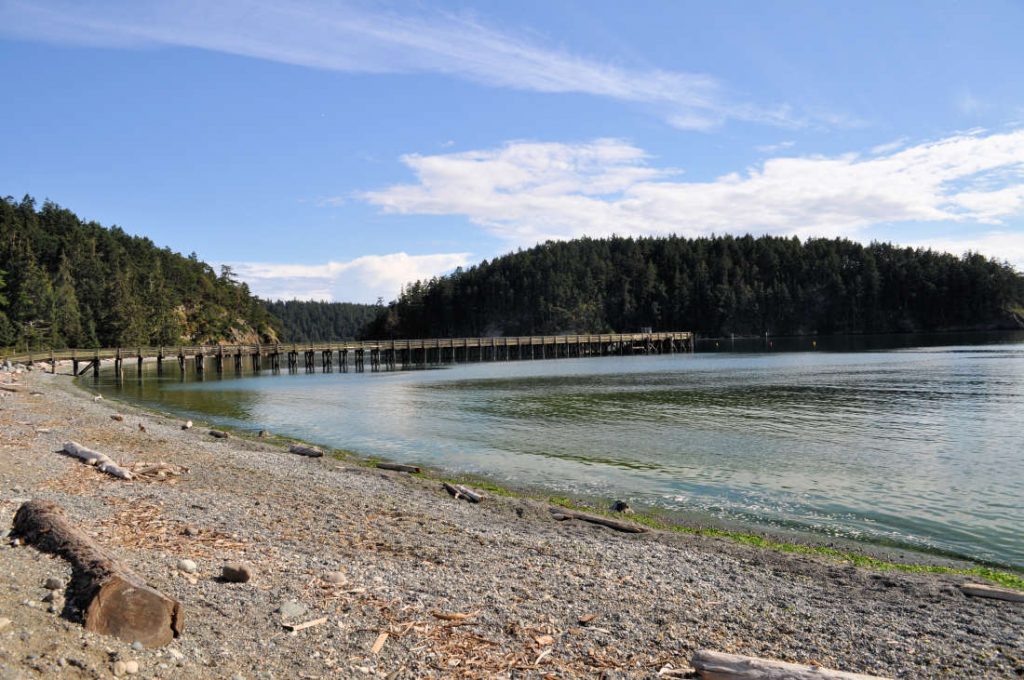 Some links in this post may be affiliate links. If you make a purchase through one of these links, we may earn a small commission at no extra cost to you. Please see our

disclosure policy

for more detail.
Camping highlights:
Travel tip: Plan to dine at the Shrimp Shack – it's only a 6-minute drive from the campground!
Washington Park Campground
Washington Park Campground in Anacortes is a fun place to camp in Washington State. Sites are spacious and nestled within the forest and if you have young kids, they will love the beaches and playground. And, trails and beaches are a short walk away, making it easy to explore without leaving the comfort of your campsite.
Skagit County recently entered Phase 2 and that means the 68-site campground is open! I suggest making a reservation.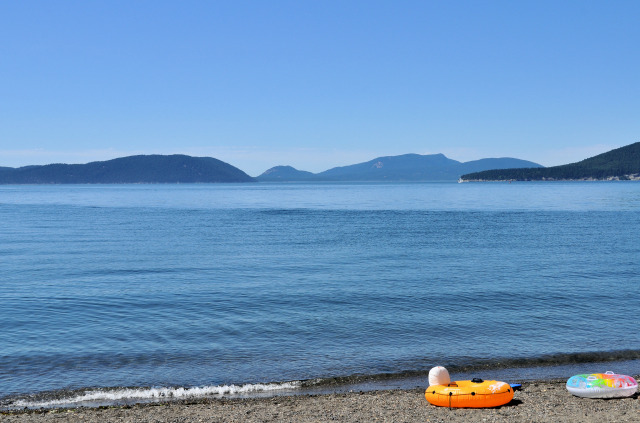 Camping highlights:
Travel tip: Plan to explore downtown Anacortes or stop by the Farmers Market on Saturday.
Moran State Park Campground
One of my favorite places to camp in Washington State is Moran State Park on Orcas Island. Formerly the estate of Robert Moran, a Seattle shipbuilder, it has a little bit of everything you'd want from a park – trails, lakes, swim areas, and the drive up to Mount Constitution has one of (if not the best) view in all of the San Juan Islands.
Right now campsites at Southend, Midway, Mountain Lake are open and they are taking reservations. Keep in mind, staying here does require a ferry crossing, so don't forget to make a reservation there and back!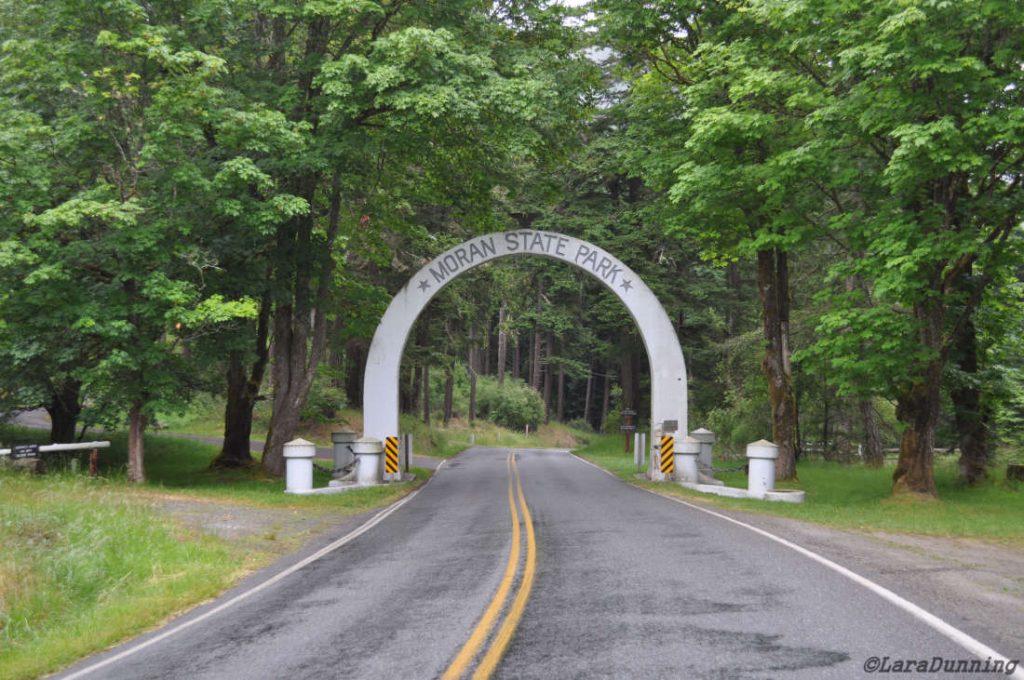 Camping highlights:
Travel tip: During your stay be sure to visit Rosario Resort, the former Moran family mansion turned into a hotel, marina and restaurant. On the second floor is a museum (free and open to all) with displays about the family and Robert Moran's career. The resort is close to the park entrance and if you are looking to dine out or are in the mood for an after dinner drink, this is the place.
Cape Disappointment State Park Campground
If you want to camp in Washington State within walking distance of a gorgeous sandy beach and dramatic ocean-front scenery that includes a lighthouse, look no further than Cape Disappointment State Park. Located on the Long Beach Peninsula near the Columbia River, the campground is sheltered within the forest canopy hugging the coastline, and sites along the western edge have the best access to the beach.
The campground is now open at 50% capacity and taking reservations. They do have yurts, but as far as I can tell they are not open yet.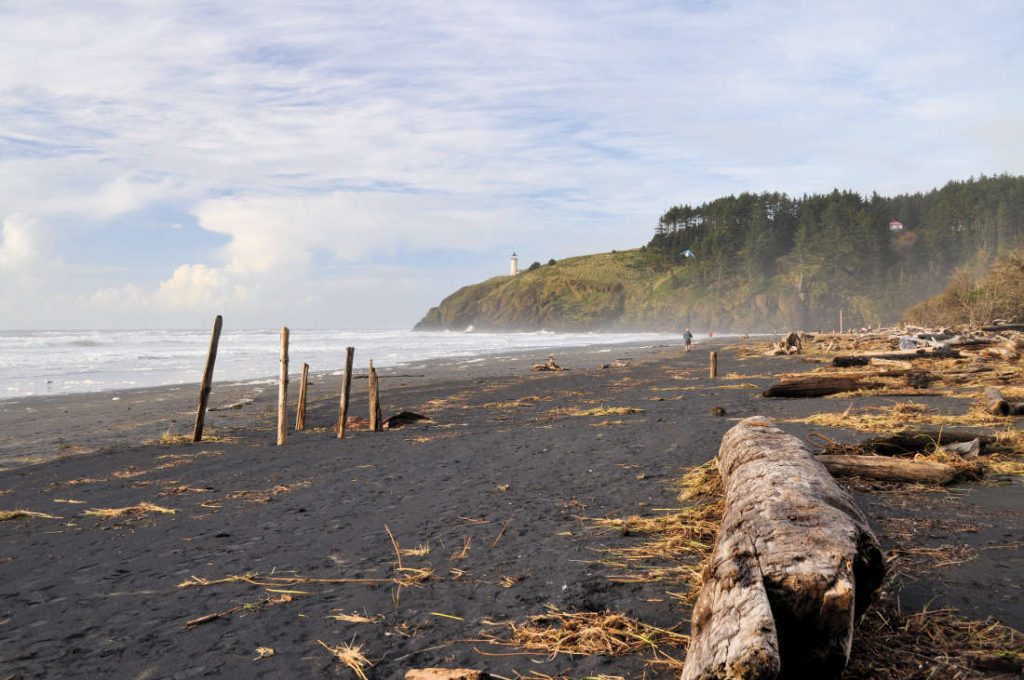 Camping highlights:
Travel tip: Plan to explore the nearby towns of Long Beach, Illwaco and Seaside. If you are a beer lover, swing by North Jetty Brewing.
Happy camping!
Pin for later!
#CollaborativePost