Probably best known outside of the Pacific Northwest as the home of the University of Oregon Ducks football team and the birthplace of the Nike brand – Eugene is more than your average college town.
Located in the Southern Willamette Valley of Oregon and divided by the river the valley is named after, Eugene offers all the amenities of a big city with a small-town feel.
Here are some fun things to do in Eugene, OR!
Best Things to Do in Eugene, Oregon
Hike to the Top of Eugene's Most Prominent Point.
Spencer Butte, one of the most prominent geological features of Eugene's South Hills, sits at an elevation of 2,058 feet and has a well maintained trail system.
As part of the city's larger Ridgeline Trail System, Spencer Butte has two direct trails to the summit and can be accessed by other trails within the Ridgeline Trail System.
The summit boasts a treeless 360-degree view of Eugene and its surrounding area. Parking at the main trailhead and all trailheads on the Ridgeline Trail is free.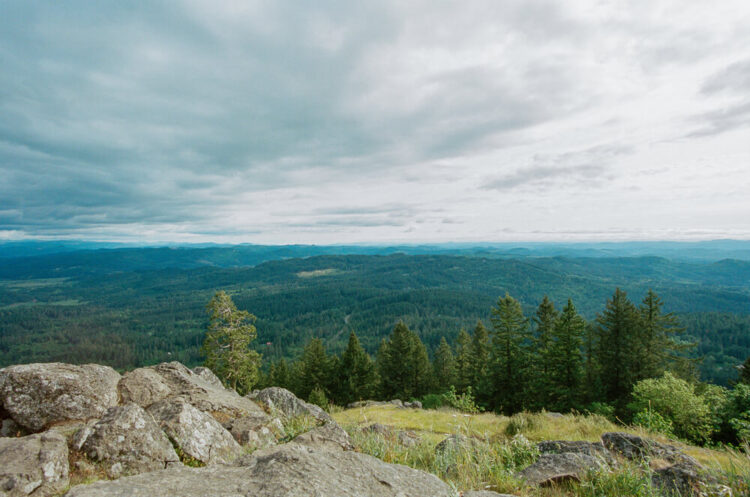 Some links in this post may be affiliate links. If you make a purchase through one of these links, we may earn a small commission at no extra cost to you. Please see our

disclosure policy

for more detail.
See a Great Horned Owl Up Close and Personal.
Tucked along the Ridgeline Trail System, the Cascades Raptor Center serves as both a nature center and a wildlife hospital for a large variety of Pacific Northwest native hawks, owls, eagles, falcons, and more.
During your visit, you can wander around and marvel at birds in their open-air aviaries. You might even get to watch an owl feeding demonstration!
Get a Spectacular View of the Central Cascade Mountains.
If you're looking for a little more variety and distance in your hikes – head to the Mt. Pisgah Arboretum.
Sitting at an elevation of 1,531 feet, Mt. Pisgah also has a treeless summit that gives you a 360 degree view of the surrounding valley and a handy sculpture that helps you identify the distant Cascade Mountain peaks you can see from the top.
Note: The arboretum does require a small fee for parking.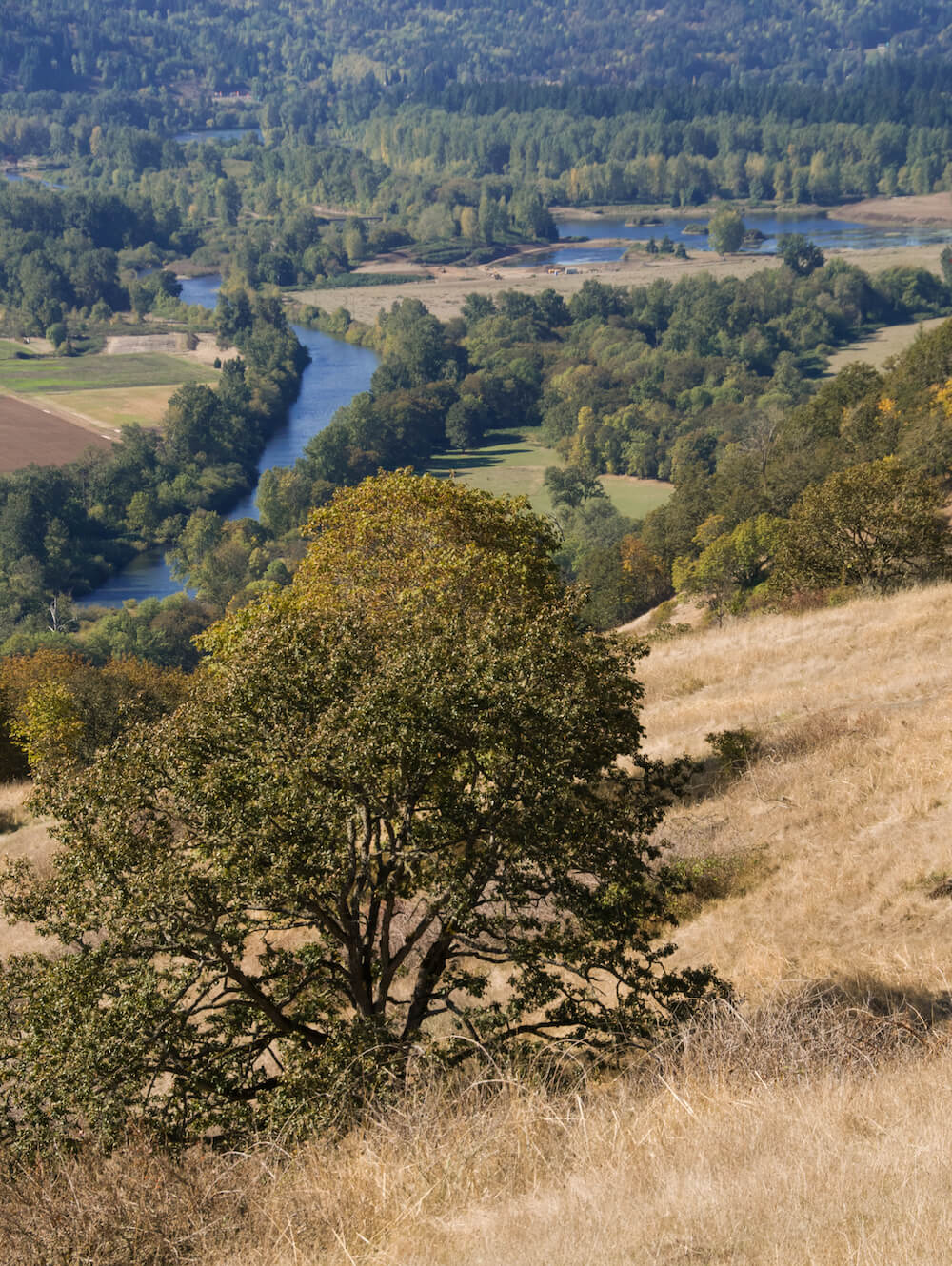 Run in the Footsteps of an Olympic Legend.
If elevation gain isn't your thing and you'd rather get your heart racing and rack up some miles – then lace up your running shoes and discover why Eugene holds the moniker of "Track Town, USA".
Eugene's running history is wide and deep and you can be part of that history by traversing the trail in Alton Baker Park in the center of the city – home of Pre's Trail.
The running trail, named after Oregon track and field legend Steve Prefontaine, is a 4 mile bark chip loop trail that takes you along the Willamette River and by Autzen Stadium – home of the University of Oregon Ducks football team.
Designed by Nike Co-founder, Bill Bowerman, the trail was created as a memorial to Prefontaine in 1975 and was recently named a city landmark in 2019.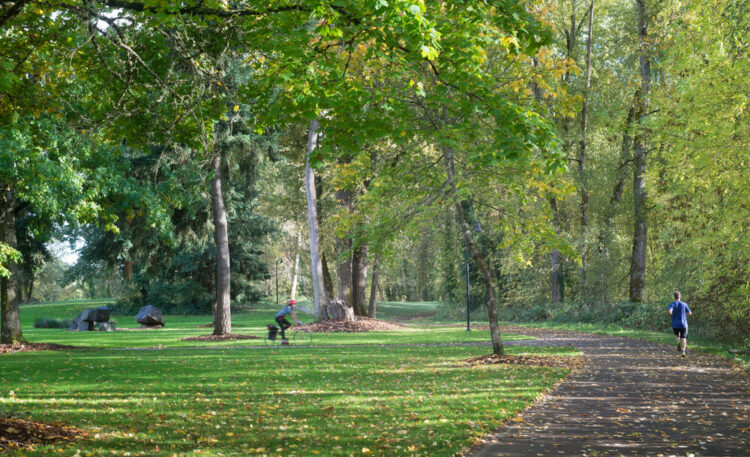 Climb the Columns.
Skinner Butte (named after Eugene's namesake Eugene Skinner) is home to an outdoorclimbing wall carved directly into the side of the Butte.
Known as the Columns, this climbing wall is a popular spot for rope climbers training to head out into the wilderness for more adventure.
If you'd rather climb or boulder indoors both Crux Rock Gym (mainly rope climbing) and Elevation Bouldering Gym are within walking distance of the Columns.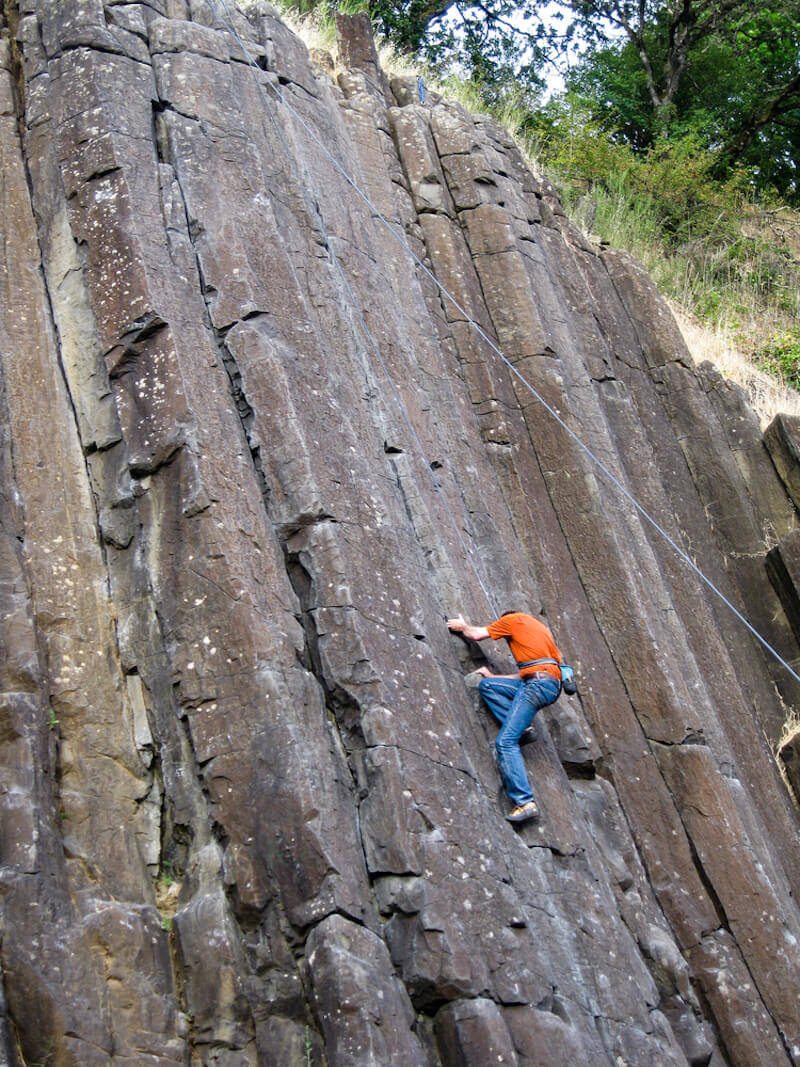 Play Disc Golf Where Eugene's First Airport Was.
Break out your discs and head to Westmoreland Park, located in the Friendly Area Neighborhood.
Now home to a local public middle school, a Boys and Girls Club, and a 9-hole disc golf course, this park was once the first non-military public airport on the west coast.
As you aim to hit the perfect shot, you can imagine an airplane making a perfect landing on this narrow strip of land.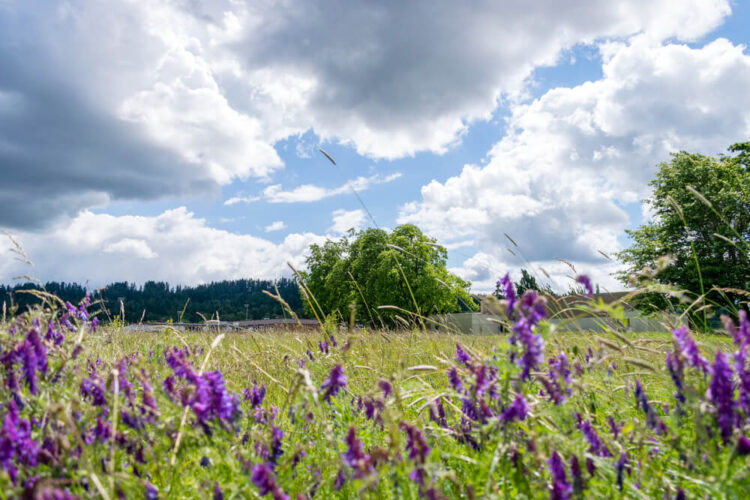 Grab Yourself a Liquid Pick-Me-Up.
Unlike Portland, you won't find a hip coffee shop on every corner in Eugene. That doesn't mean you won't find a good cup of coffee when you need one.
If you're looking for a coffee shop with a hip vibe, Farmers Union Coffee Roasters is your go-to spot.
Located in the historic Farmers Union Marketplace, Farmers Union Coffee Roasters is a coffee shop owned by true coffee lovers that care about the world and the community.
Focused on ethically sourced beans and collaborative relationships with farmers, Farmers Union will provide you with a great cup of coffee and are happy to give you the background on the origin of the beans they used to make it.
Be sure to pop into Mountain Rose Herbs Mercantile, Down to Earth Home and Garden, and Oak Street Vintage which are also located in the Farmer's Union Marketplace.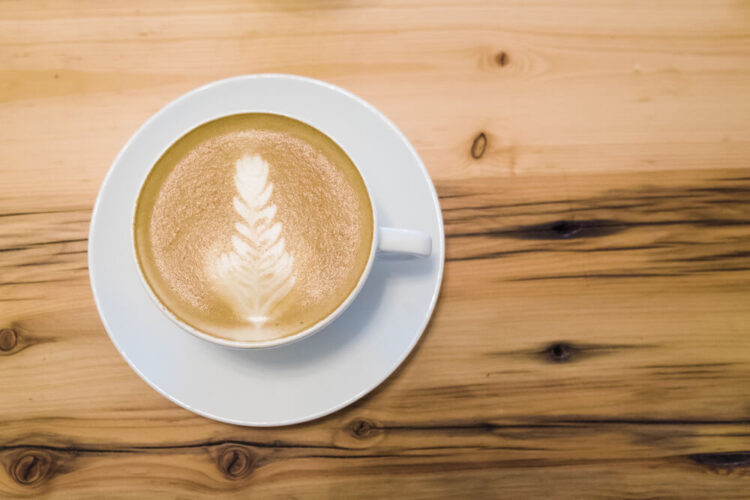 Visit the University of Oregon and See Some Fine Art.
As the State of Oregon's flagship university, the University of Oregon has a lot to offer.
Since 1933, the Jordan Schnitzer Museum of Art located on the campus grounds has been the home to fine art from around the world. It's also a place for University students to showcase their art.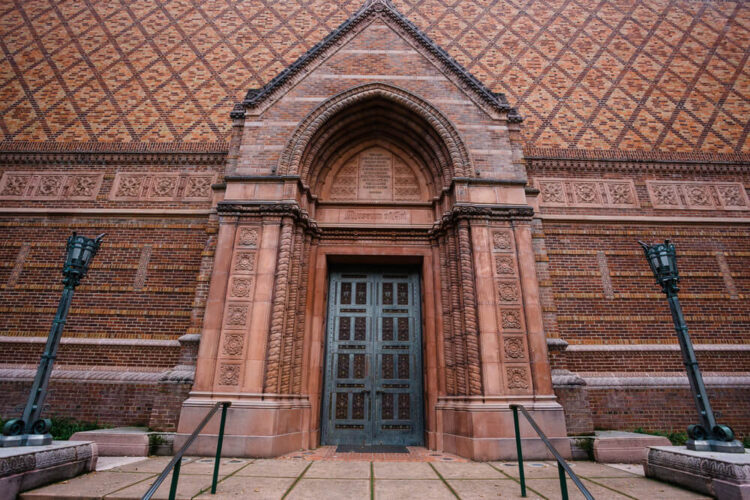 Take a Big Step Back in Time.
Once you're done looking at fine art at the Jordan Schnitzer Museum of Art, head over to the Museum of Natural and Cultural History – also located on the University of Oregon campus.
As you walk through the exhibits, you'll be transported to prehistoric Oregon and experience the geological and natural changes that have brought Oregon to this point in history.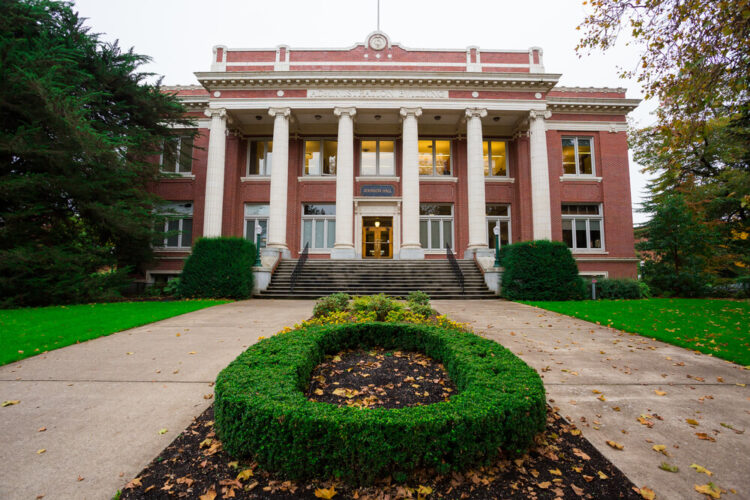 Find That Classic Record You've Been Looking For.
If you're an audiophile and you're looking for that hard to find LP to add to your collection, Eugene has a handful of quality record stores to crate-dig at.
The coolest and the one with the most diverse collection of new and used records has to be House of Records!
As the name suggests, this record shop is located in an old house. The staff is super knowledgeable, the atmosphere will remind you of the movie High Fidelity, and you'll be sure to leave with some quality vinyl under your arm.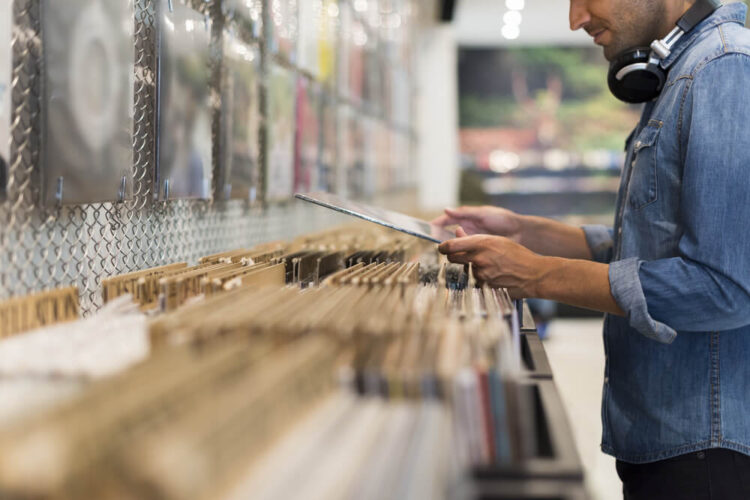 Get Lunch on the Go.
It's probably safe to say that we've reached peak food truck fever in the Pacific Northwest… and in no way is this a bad thing!
Eugene has plenty of food trucks offering cheap but amazing food. Da Nang Vietnamese Eatery – voted best food carts in Eugene – is a great place to start.
Owned and operated by friends with Vietnamese heritage and a love for the food they grew up eating – their limited menu offers up the basics of a Bahn Mi sandwich served in your choice of a bowl or on a traditional baguette.
While you're waiting for your food, stop into Oregon Wine Lab for a taste of some local wines.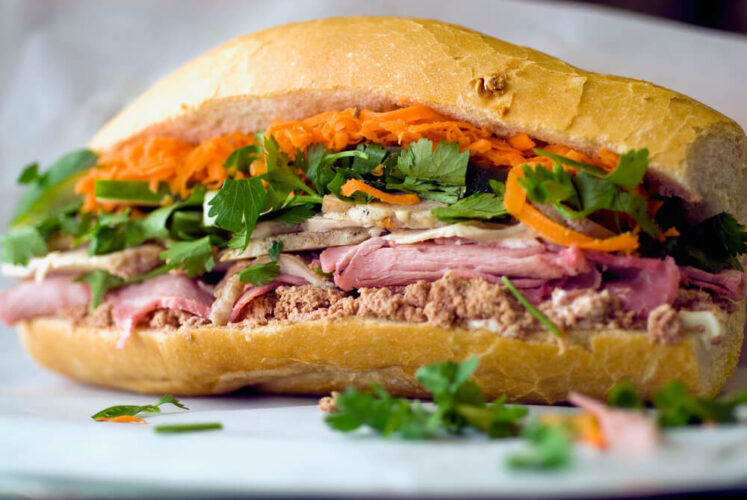 Kick Back a Beer in the Fermentation District.
It seems like just about every city and town throughout the Pacific Northwest has its own brewery, and Eugene is no different!
However, existence doesn't always equal quality and that is where Eugene's craft brewers rise above.
Probably the best known local brewery is Ninkasi Brewing Company – with beers distributed far and wide throughout the West Coast.
While you can't go wrong with anything they have on tap, it's also well worth stopping at one of Eugene's smaller brewery operations like Oakshire Brewing.
Located in the Whiteaker Neighborhood, Oakshire maintains a spacious indoor/outdoor public house with a rotating menu of year-round and seasonal beers – including the satisfyingly filling Overcast Espresso Stout.
The Oakshire Public House is also a great spot to catch some live music and eat at a rotating set of local food carts.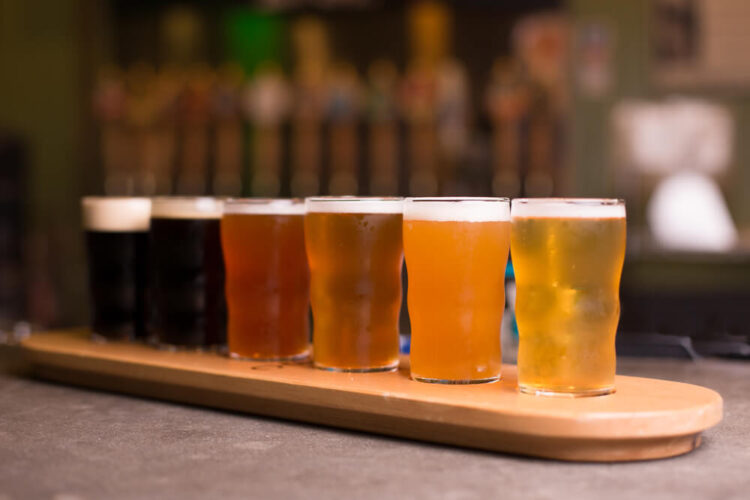 Try Hard Cider Made From Wild Fruit With No Additives.
The Wildcraft Cider Works' taproom is housed inside a renovated industrial building. It's a great place to enjoy one of their many naturally fermented small-batch ciders on their outdoor porch or inside at the bar.
The taproom also sports a concert/event space on the second floor and houses an amazing Thai food restaurant – Krob Krua Kitchen.
Located within walking distance from the Columns, Crux, and Elevation Bouldering, this is a great place to grab a beverage after some climbing!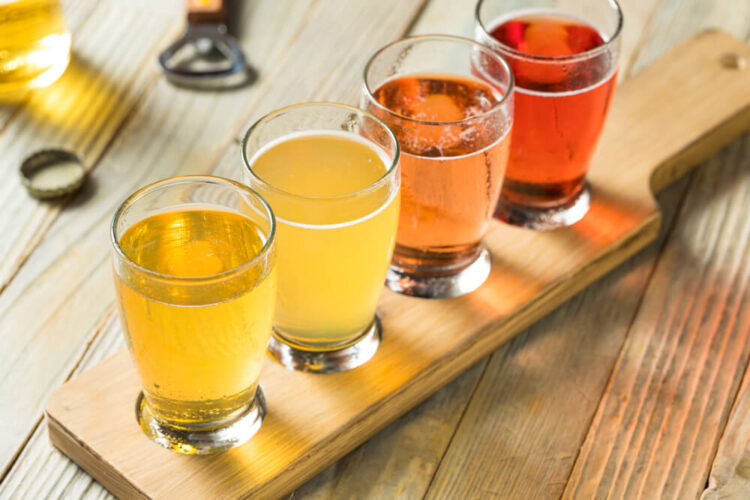 Put on Your Finest Jeans and Enjoy Some Fine Dining.
Just because nobody would put the words "fancy" and "Eugene" in the same sentence doesn't mean you can't get yourself dressed up and have a gourmet meal in Eugene!
If you're looking for a place to treat yourself – go no further than Izakaya Meij Company. Located in the heart of the Whiteaker Neighborhood, Izakaya bills itself as a Japanese Tavern.
On the menu, you'll find 100 varieties of whiskey and a rotating seasonal menu of Japanese comfort food.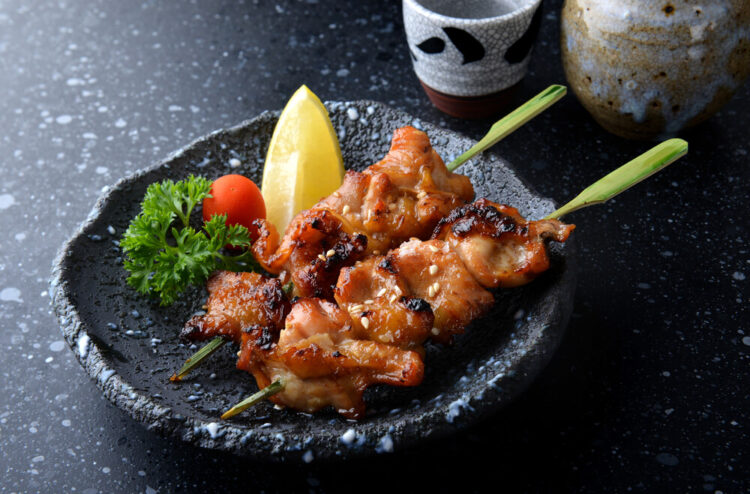 Gotta Sweet Tooth? Eugene's Got That Covered.
At the end of a long day, nothing sounds better than a warm piece of pie or a decadent slice of cake.
With two locations, Sweet Life Patisserie is a Eugene staple that has been baking cakes, pastries, and desserts from scratch since 1999.
If there's something that you love, you can even leave with a full pie or cake to share with your family and friends!
If you happen to visit the University of Oregon campus location, you'll be rewarded with that added bonus of it being right next to Eugene's most popular ice cream shop – Prince Puckler's.
Contributing Writer: Dan Lombardi

Pin This Guide to Things to Do in Eugene, Oregon