Hood River, Oregon is located about an hour northeast of Portland, in the heart of the Columbia River Gorge.
This charming small Oregon town is a wonderland of activities for all ages to enjoy. From the moment you arrive in Hood River, you'll notice the beautiful sights of nature all around you.
You can catch views of majestic Mt. Hood, soak up the sights of the fascinating Columbia River Gorge, or see peaceful nature in the dense evergreen forests.
All of the nature surrounding Hood River presents a wealth of activities, but there are city comforts as well.
Hood River hosts many great shops and boutiques, several amazing breweries, wineries, and restaurants, and many luxurious lodging opportunities. Read on below for some of the best things to do in Hood River!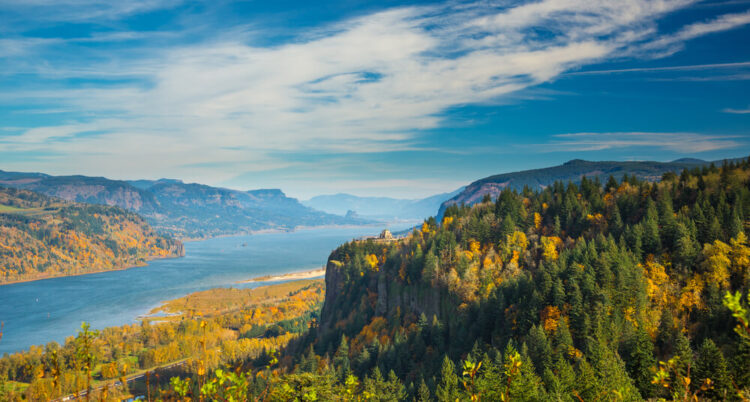 Some links in this post may be affiliate links. If you make a purchase through one of these links, we may earn a small commission at no extra cost to you. Please see our

disclosure policy

for more detail.
Best Things to Do in Hood River, OR
Stay in Pacific Northwest Luxury at the Columbia River Gorge Hotel and Spa.
This beautiful Hood River hotel is the best place to stay in town!
It features beautifully appointed rooms, a restaurant and lounge, and scenic grounds. You can treat yourself to a relaxing day in the full-service spa followed by a walk around the seven acres of gardens.
Perched atop a cliff overlooking the majestic Columbia River, this is a stay like no other. Return to the lap of luxury after a long day exploring Hood River at the Columbia River Gorge Hotel and Spa.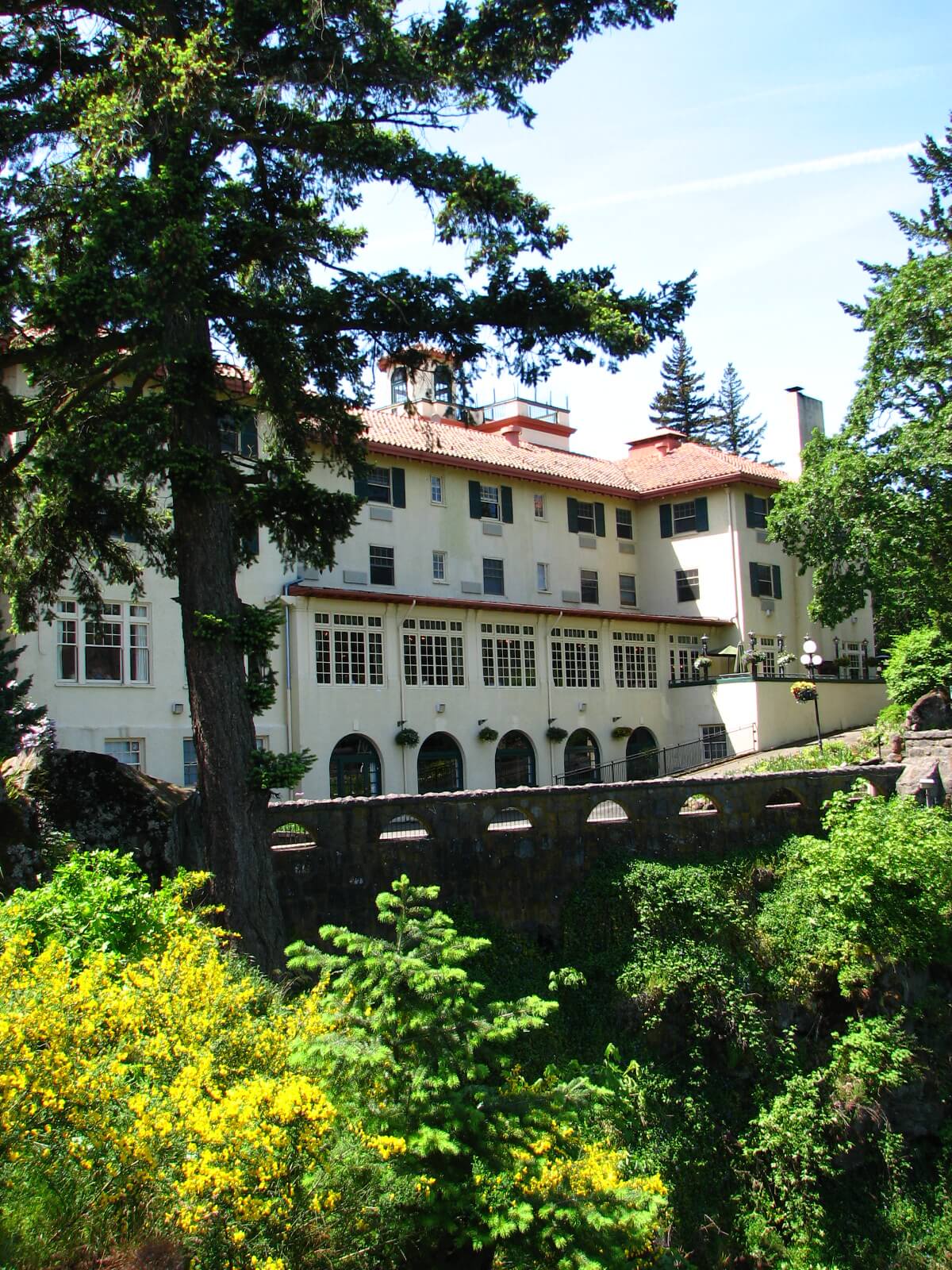 Take a Ride on the Mount Hood Railroad.
Enjoy the scenery in the Hood River area in vintage style with a trip through the surrounding lands on a historic railroad!
Depart from right in Hood River for a 1-hour trip through orchards, rivers, and forest, all with views of beautiful Mt. Hood.
For a great way to explore the Hood River area in a unique way, your trip on the Mount Hood Railroad is just the thing.
Kids and adults alike will love the adventure of exploring the Hood River area by train!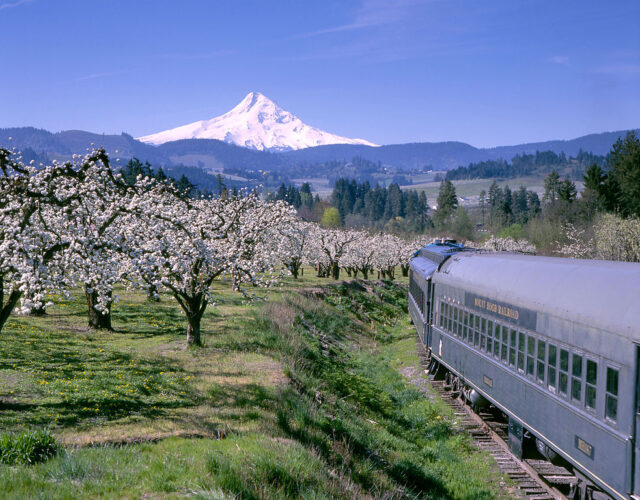 Enjoy the Columbia River Gorge with Martin's Gorge Tours.
There's a lot to explore and see in the Columbia River Gorge area around Hood River, and it helps to have guidance to see the best of it.
With Martin's Gorge Tours, you can choose between waterfall & wildflower, wine, brewery & cider, guided hikes, scenic drives, or a combination.
You'll have a great time and you'll know you aren't missing out on the best of the Gorge.
To experience the Hood River area fully, a guided tour is a fantastic way to see it all.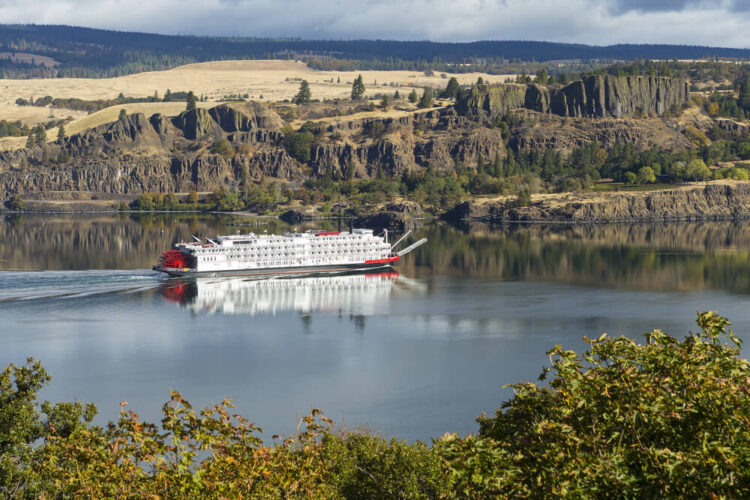 Go Kiteboarding or Windsurfing on the Columbia River.
The Hood River portion of the Columbia River is one of the best places for kiteboarding or wakeboarding in the region.
If you need lessons there are several Hood River locations to get help, or if you're already an expert you'll be ready to hit the waters.
There's no better way to enjoy the mild summer weather and the beautiful river.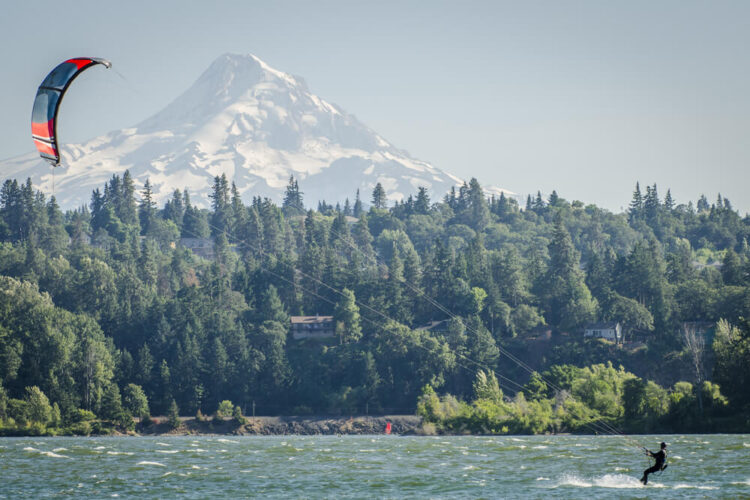 Have a Beer at Double Mountain Brewery & Taproom.
The Pacific Northwest is known for its craft beer culture, and you can experience that in many places in Hood River!
One of the best places to enjoy great Hood River brewed beer and pub fare is Double Mountain Brewery. Their beers and ciders are brewed sustainably and you'll love visiting the Hood River taproom for a great relaxing time.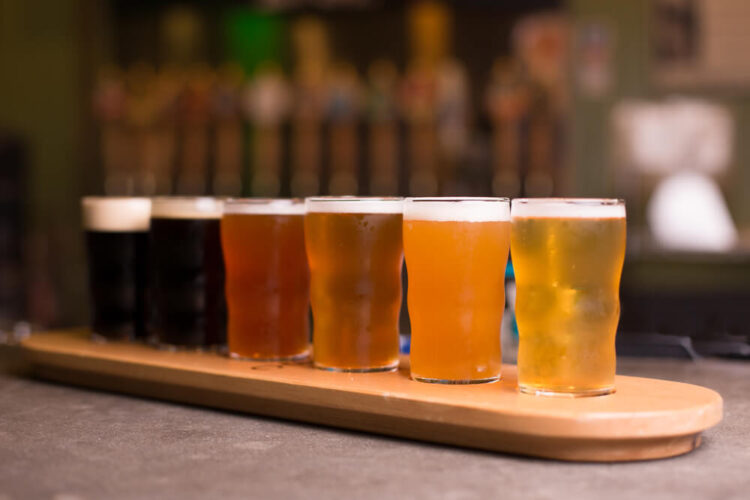 See Local Art at the Columbia Art Gallery.
Hood River and its surrounding area are rich with artists working in all mediums. While visiting Hood River, a stop by the Columbia Art Gallery will be incredibly rewarding.
You'll see rotating exhibits from regional artists and indigenous peoples. You can even take a class to get on your way to becoming a great Pacific Northwest artist yourself! Getting to know the arts of Hood River is a great way to soak yourself in the culture of the area.
Go for a Tasting at Stave & Stone Wine Estates
While Oregon's Willamette Valley is the most well-known area in the region for world-renowned wines, Hood River has its very own bustling wine scene.
You'll find great wineries all over Hood River. One standout option is Stave & Stone, an award-winning Hood River winery with beautiful views at their vineyard location.
You can sip your wine and gaze upon the peaceful vineyards and majestic Mt. Adams. You can also enjoy their wines in the heart of downtown Hood River at their second location.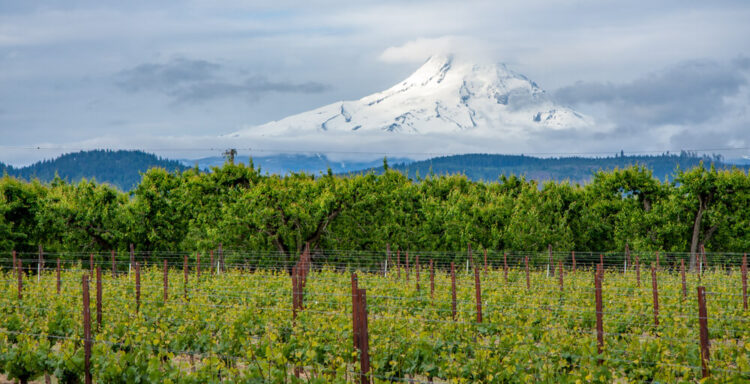 Learn about the Region's History at The History Museum of Hood River County.
The Hood River area has a rich history, and you can explore it all at the History Museum of Hood River County.
From the area's indigenous history to the timber and logging industry or the Japanese-American story of Hood River, you'll find plenty to learn at this museum.
For further exploration and history, the museum also offers walking tours of Downtown Hood River.
Go Fruit Picking on the Fruit Loop.
Fruit lovers will enjoy the bounty of Hood River County while visiting at any time of year. The Hood River Fruit Loop is a collection of farm stands, wineries, orchards and more all around the area.
You can enjoy the beauty of the Hood River region while sampling the bounty of its harvests across a 35-mile loop.
Depending on the season, you can find fruits from strawberries and cherries to pears and apples.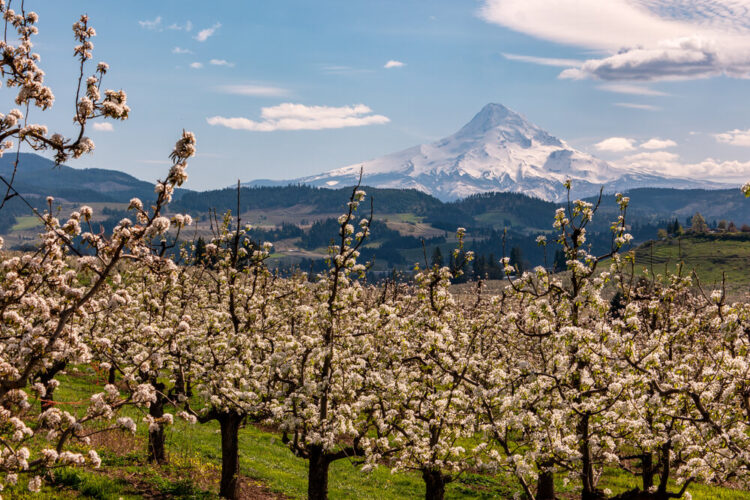 Shop Your Heart Out in Downtown Hood River.
The streets of downtown Hood River are lined with charming historic buildings and feature views of the Columbia River.
You can go shopping at a huge variety of boutiques where you can find local art, jewelry, clothing, outdoor gear and more.
Alternately, you can get off your feet and enjoy over 30 delicious restaurants in the downtown area. Visiting Downtown Hood River is a great way to explore the culture of the area without leaving town!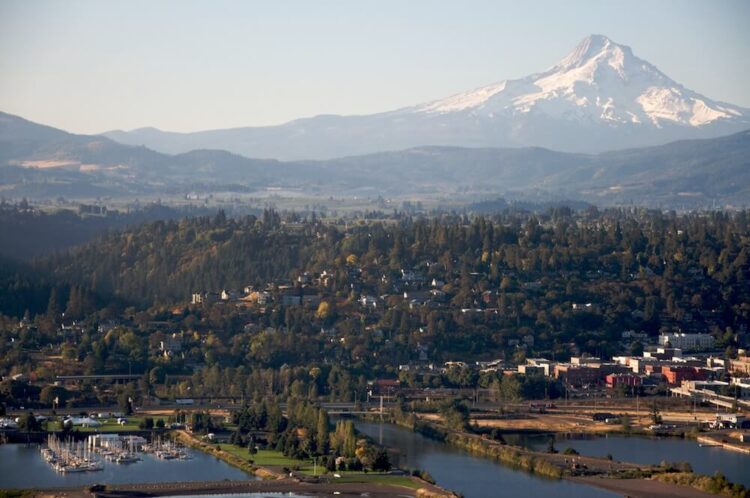 Enjoy a Great Meal at Bette's Place.
Bette's Place is one of the most highly rated restaurants in Hood River. This popular restaurant delivers delicious homestyle comfort food.
Located centrally in downtown Hood River, Bette's Place is a great place to fuel up before you continue your Hood River adventures.
Start off the day with their famous pastries or close out a long day of adventures with their hearty home-cooked meals.
Bette's Place will keep you satisfied during your Hood River vacation!
Visit the Western Antique Aeroplane and Automobile Museum.
While you may have visited airplane or automobile museums before, the Western Antique Aeroplane and Automobile Museum (WAAAM) is unique!
This museum's collection features planes and cars that are still in working condition. At WAAAM you can stop by to see museum workers restoring vehicles, or you might be lucky enough to catch a ride in one of their historic machines!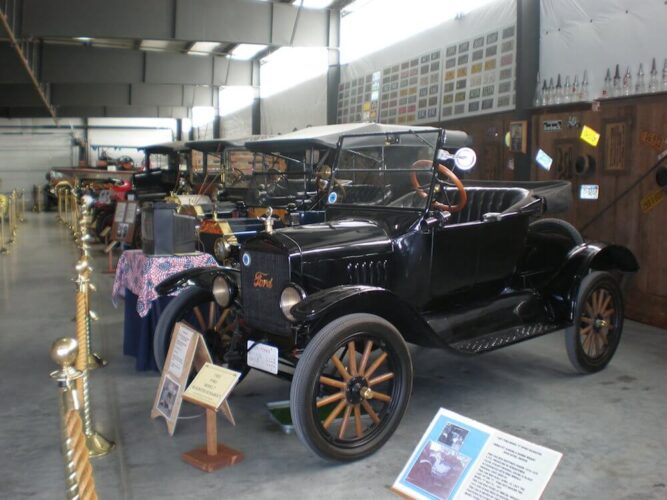 Hike the Historic Columbia River Highway State Trail.
A trip to Hood River wouldn't be complete without a hike to enjoy the beautiful nature of the Columbia River Gorge. The hikes in the area are numerous, but one of the best is right in Hood River!
The Twin Tunnels segment of the trail runs between Hood River and Mosier and features 4 miles of paved trail. The trail is accessible to all ages, including wheelchairs, leashed dogs, and bicycles.
Take the whole family on a hike to enjoy the historic charm and majestic nature of Hood River.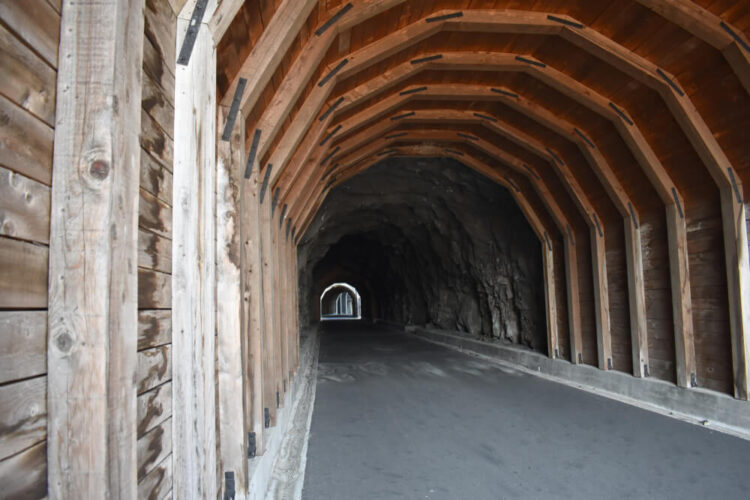 Go White Water Rafting on the Hood River.
In the spring, the waters of the Hood River become frothy and fast with the waters coming from Mt. Hood's snow melt. This is a great time to hit the river for an exciting outdoor adventure!
You can enjoy the pristine beauty of the area's nature while having an exciting time in the rapids. You'll need some experience to brave the rapids, and guided trips are available for groups to experience the river roller coaster.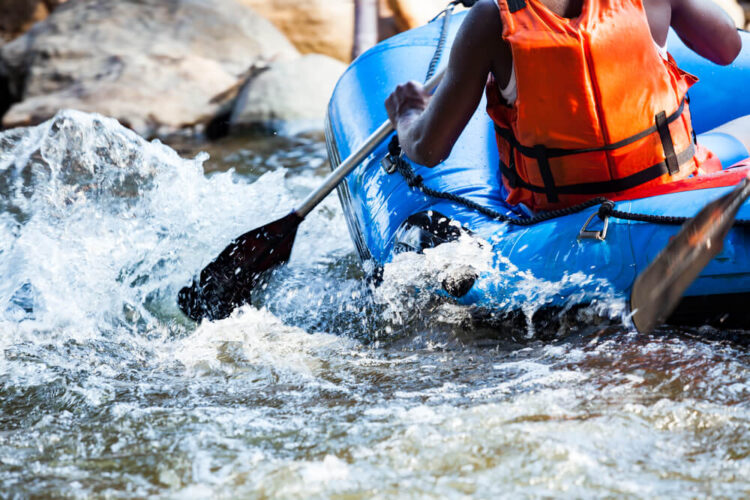 Camp in the Woods at Tucker Park Campground.
Another great way to enjoy the beautiful Hood River area is to take an overnight stay in a tent or a rustic lodge. The Tucker Park Campground is a great place to camp right in Hood River.
The campground lies along the Hood River, providing lovely views and sounds of the flowing river. Camping is available for RVs, trailers, and tents in limited quantities.
You can relax with the peaceful sounds of Hood River nature and the river all around you. You'll love roughing it in this beautiful Hood River campsite!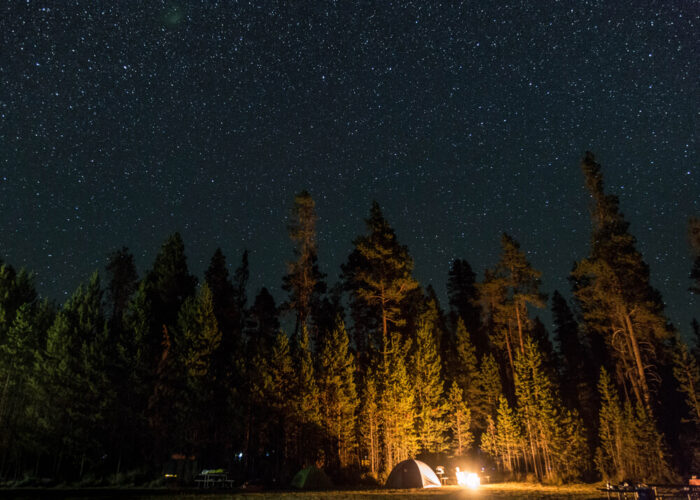 ***
As you can see, there are plenty of great activities in Hood River available for you to enjoy! The 15 ideas for things to in Hood River presented above are just a sampling of all you can do in Hood River.
No matter what kind of adventure you enjoy, you'll love the beauty of the Columbia River Gorge, from the rivers to the mountain views and the dense forest.
If you prefer city comforts, downtown Hood River features all the shopping, dining, and lodging opportunities you need for a great vacation.
There's so much to do in Hood River, you'll want to return again and again to experience all the fun!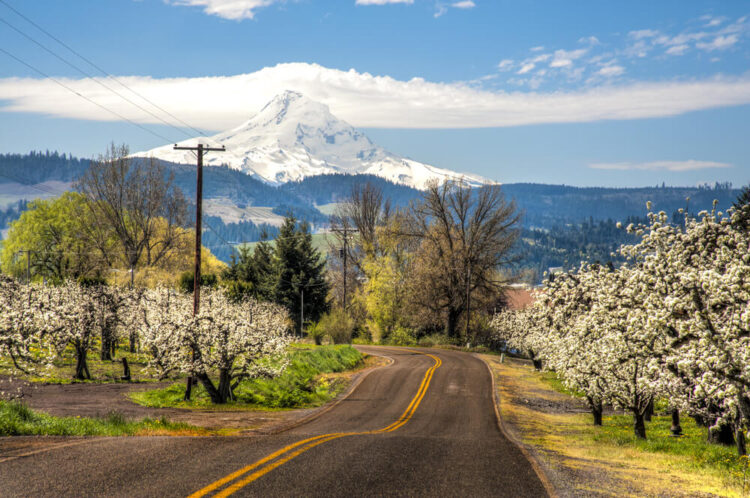 Contributing Writer: Cathy Love
Pin This Guide to Things to Do in Hood River!