Are you searching for things to do in Moscow, Idaho, including where to stay and eat? This small town repeatedly ranks as one of the best places to live and after exploring Moscow, I have some travel tips to share.
What are some of the highlights of things to do in Moscow, Idaho? If you are a horse lover, it has a museum dedicated to the famous Appaloosa. If you love wine and beer, it has wineries and breweries. If you love nature, there is an arboretum and hiking trails. There are also great eateries with a focus on locally sourced foods.
Plus, the University of Idaho and neighboring Washington State University (Pullman, Washington) bring culture and arts to this college town.
Here are my suggestions on what to do in Moscow, Idaho.
Disclosure: Some posts on this site contain affiliate links, meaning if you book or buy something through one of these links, I may earn a small commision (at no extra cost to you!)
There are plenty of ways to get the local scoop. Check out hotel reviews and deals at TripAdvisor, Hotels.com, and Travelocity.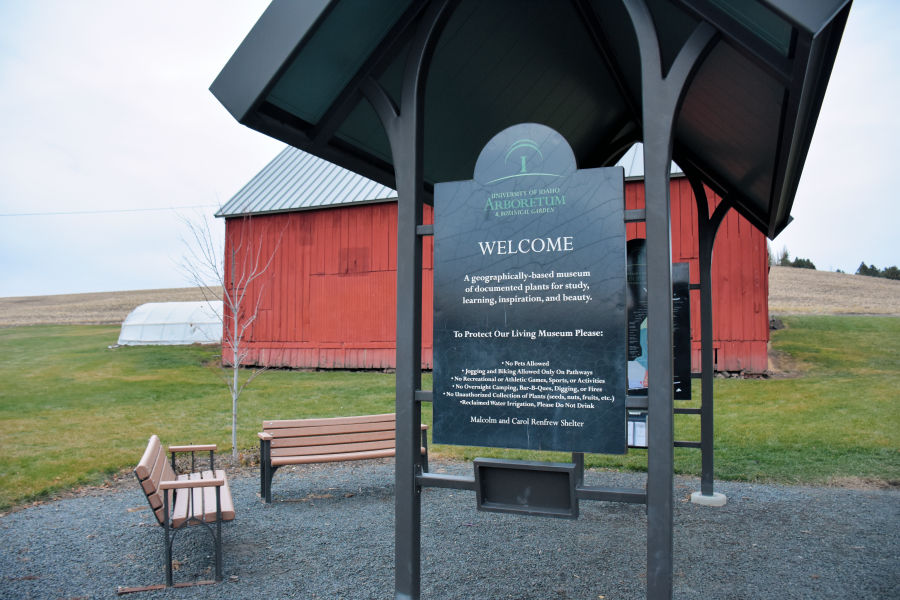 Things to do in Moscow, Idaho
University of Idaho Arboretum & Botanical Garden
I'm always up for finding free things to do when I travel. After settling into my hotel room, I headed over to the University of Idaho Arboretum & Botanical Garden. The 45-acre garden is all outdoors and holds over 2,500 different kinds of plants and includes three small ponds and a display garden. The plants and trees are arranged by country – Asia, Europe, Eastern North America, and Western North America. You can take the 1.5-mile gravel loop as well as wander onto offshoot trails.
By the time I arrived, I knew the sun would set soon, as it was winter time. Still, I had time to walk the entire loop from top to bottom as well as some side trails. I enjoyed seeing the different species of plants and trees, and of course, the fall colors. I saw a few students on the trails, but other than that I had it all to myself.
Parking at the Arboretum
There are two places to park for the arboretum. I parked at the adjoining University of Idaho Golf Course in the few spaces that are reserved for "Arboretum guests only." The golf course parking lot is only three minutes from the hotel, and it only had one other car in it. I expect that during golfing season, it would be rather full. A larger parking lot is at the south end of the gardens, and the drive there from the hotel takes around 8 minutes. You'll know you are in the right spot when you see a large red barn.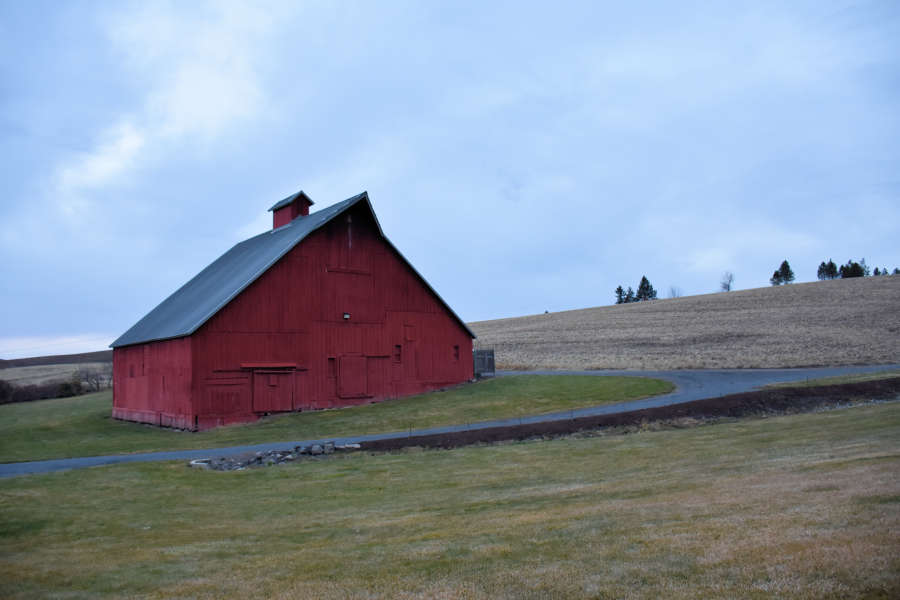 Travel tip: There are seasonal events in the Arboretum such as science days and concerts. You can see what's happening on their website. Pets are not allowed.
Appaloosa Museum and Heritage Center
One of the most interesting things to do in Moscow, Idaho is visiting the Appaloosa Museum and Heritage Center. The museum is dedicated to the Appaloosa, which the Nez Perce tribe breed into existence. Its name, Appaloosa, comes from the white settlers who encountered the Nez Perce tribe who lived in the rolling hills of the Palouse. (The Palouse is one of the seven wonders of Washington State.)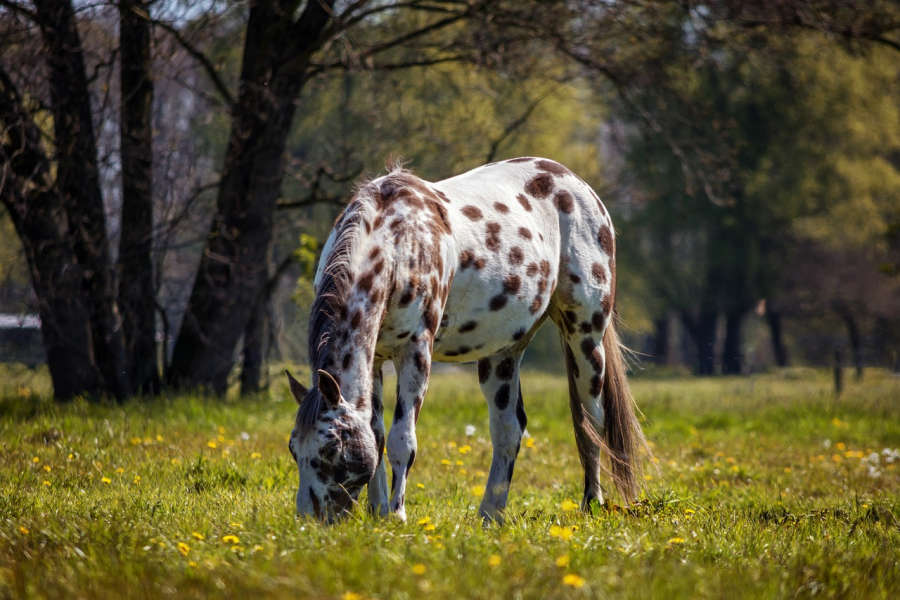 This horse has always been my favorite, yet I knew very little about them and that along with their colorful spotted coats they also have other characteristics such as striped hooves and the whites around their eyes are more visible making them look more human.
The museum covers the history of the horse all the way through today's National Appaloosa Club. It also covers cowboy culture and related gear like saddles and chaps. There is also an interactive kids area.
Cheif Joseph and the Nez Perce
One of the most thought-provoking sections of the museum is dedicated to the retreat the Nez Perce during the Nez Perce War of 1877. With Chief Joseph leading them, the Nez Perce evaded US cavalry for over 3.5 months. With 3000 of their horses, they traveled 1300 miles. When they surrendered, they had 1000 horses left. They were told they could keep their horses and return to their homelands. That did not happen. Their horses were taken, and the tribe was sent to North Dakota. One of the results of this was that for a long time the Appaloosa became a "lost" breed.
Cool fact: Each year the Appaloosa Horse Club remembers this retreat with the Cheif Joseph Trail Ride. To learn more about the ride and other regional rides visit their website.
Travel tip: Museum hours are Monday through Thursday from 10 a.m. to 3 p.m. Fridays and Saturdays from 11 a.m. to 3 p.m. Museum is free with a suggested donation of $3 per adult, $1 per child, and $5 per family.
More Things To Do In Moscow, Idaho
Where to Stay in Moscow, Idaho
Best Western PLUS University Inn
Since Moscow and neighboring Pullman are university towns, you'll find there are plenty of accommodation choices from brand hotels to quaint bed and breakfasts and RV Parks.
During my stay, I had the pleasure of being hosted by the Best Western PLUS University Inn and would recommend this hotel to travelers. The property has 173 recently renovated guest rooms, and if you are traveling with kids, they'll love the poolside rooms. Property amenities include a pool, sauna, exercise room, onsite restaurant with a daily happy hour, central courtyard, snack shop, and on-site bike rentals.
Perks you'll love are the complimentary hot breakfast, free WiFi, free shuttle to and from the airport, free nightly cookies and a complimentary drink certificate for guests staying Sunday through Thursday. The hotel is close to downtown Moscow, dining, shopping and a short drive to Pullman, Washington.
  Travel tip: To find out more about this property read my review of my stay.
Where to Eat in Moscow, Idaho
Seasons Public House
Seasons Public House is located in the Best Western PLUS Universityy Inn. They serve lunch and dinner and have a special menu on Sunday. There is also a daily happy hour from 4 p.m. to 6 p.m. I dined there for lunch and opted for the elk burger with Cougar Gold cheese (one of my favorite cheeses made at the Washington State University), on a brioche bun, and their caramel tart with espresso ice cream.
Hunga Dunga Brewing and Rants & Raves Brewery
Being a beer lover, I wanted to check out the brewery scene. I stopped at two places, Hunga Dunga Brewing and Rants and Raves Brewery. Both have food. I didn't get the chance to eat at Hunga Dunga as I arrived too early for food, but I did get to see the chef prepping, and all the ingredients looked fresh and tasty. At Rants and Raves Brewery I had pretzels with beer cheese. One of my favorites sinful snacks.
Additional Breweries
There were three other beer spots I didn't have time to visit:
Moscow Brewing Company
Moscow Alehouse
Tapped
Maialina Pizzeria Napoletana
At Maialina Pizzeria Napoletana I had a beet salad and margarita pizza. Both were fantastic. They have wood-fired pizzas, pasta, salads, and use many local ingredients.
Colter's Creek Winery
Colter's Creek Winery has two tasting rooms; one in Moscow and one in Juliaetta. The tasting room in Moscow is in historic downtown and has wine tasting only. They have fantastic award-winning wines, and if you are wine lover, you'll want to stop here. During this trip, I visited the tasting room in Juliaetta, which is around a 30-minute drive from Moscow and serves food. You can read about my wine tasting adventure in the Lewis Clark Valley AVA here.
Additional Wineries
I had a limited amount of time in Moscow, and missed driving to nearby wineries, like:
Camas Prairie Winery, which is North Idaho's oldest winery, and the only winery in Idaho use all solar power. This winery is around a 40-minute drive from Moscow.
In neighboring Uniontown, Washington there is Wawawai Canyon Winery and Merry Cellars Winery in Pullman, Washington. Borth wineries are around a 20-minute drive away.
To find out more about Moscow, Idaho go to Visit Moscow. 

To find out more about Idaho go to Visit Idaho.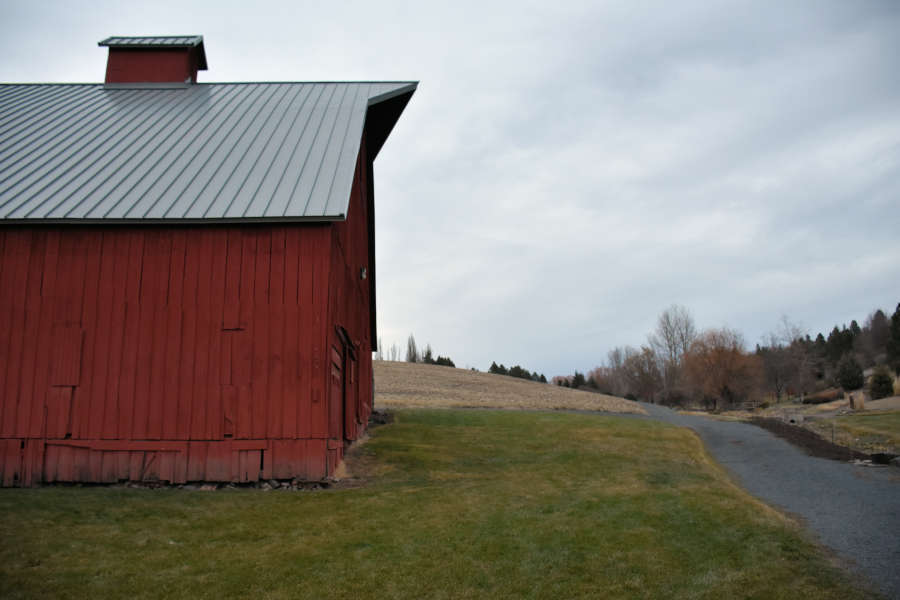 Moscow Travel Tips
Closest Airport: Pullman-Moscow Regional Airport (8-minute drive), Lewiston Airport (45-minute drive), Spokane International Airport (1.40-hour drive), and Seattle-Tacoma International Airport (5.15-hour drive).
Carless Options: Since Moscow is a university town it does have bus options from cities around the state with Northwestern Trailways. It also has a bus system that shuttles people around town called Smart Transit. I didn't use it while I was there as I had my own car, and you can find out more here. There are certain routes in town that are free. If you like to explore by bike, there are rental companies and bike paths. If you want to do any hiking or drive through the hills of the Palouse, you'll want a car.
That wraps up my things to do in Moscow, Idaho. Do you have any suggestions on what to do? Or, things to do in Pullman, Washington?
---
As is common in the travel industry, the writer was provided with accommodations and some meals for the purpose of review. While it has not influenced this review, the writer believes in full disclosure of all potential conflicts of interest.
---
There are plenty of ways to get the local scoop. Check out hotel reviews and deals at TripAdvisor, Hotels.com, and Travelocity.