Despite its reputation for rainy, dark winters, Seattle is a great destination for a winter vacation, and locals know how to make the most of a rainy day!
Although there is a good chance it will rain during your visit, just bring wear a raincoat and be ready to embrace the slight dampness of the city while enjoying the many things to do in Seattle in winter.
Here are our favorite Seattle winter activities — but first, let's quickly get a rundown on Seattle winter weather.
Winter in Seattle: Typical Weather
Seattle winter is typically overcast and cold, and often, it feels a little colder than the temperature appears to be because of the high humidity in the air, making even blue-sky days rather crisp and cold.
December is the coldest time of the year, generally. In December in Seattle, expect daytime highs of 46° F and nighttime lows of 39° F, with about 14 days of rain.
In January in Seattle, expect daytime highs of 47° F and nighttime lows of 39° F, with again, about 14 days of rain.
Things start to warm up a bit in February in Seattle with daytime highs of 49° F and nighttime lows of 40 °F, with about 12 days of rain.
So expect about a 50-50 chance of rain every day — you'll definitely want an umbrella, a warm waterproof jacket, and waterproof shoes for your winter trip to Seattle.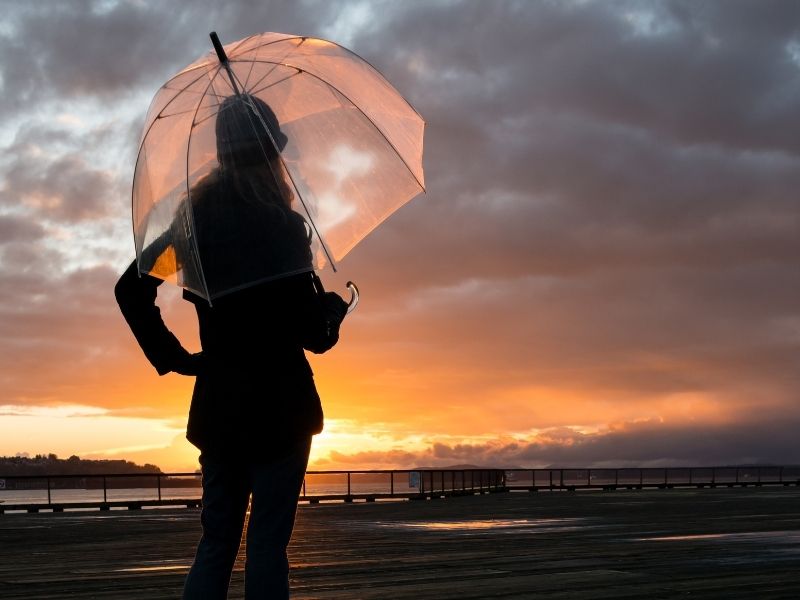 Some links in this post may be affiliate links. If you make a purchase through one of these links, we may earn a small commission at no extra cost to you. Please see our

disclosure policy

for more detail.
Does it Snow in Seattle in Winter?
Not regularly — in fact, Seattle sees snow less often than you might think, because the Pacific Ocean moderates the temperatures in the city.
You'll have to go to the mountainous areas, like Leavenworth, to get consistent snow.
That said, it does snow in Seattle occasionally, and those snowstorms can often be disabling because the city isn't prepared for them.
On average, it snows about 5-6 inches in Seattle annually, spread out over 4-5 days of light snowfall.
However, it's also possible for massive winter storms to hit and dump 6 inches of snow or more in a single day.
When that does happen, the city basically shuts down and hits a gridlock in terms of traffic and transport — but it can be a lot of fun if you're just a pedestrian wandering around a snow-filled city!
Supposedly 4 feet was the record snowfall back in 1880 before official records were kept, followed by 21.5 inches in 1916, when records were properly kept.
But in all likelihood, it probably won't snow (much!) during your Seattle winter trip. But with this guide, you'll find plenty of ways to keep cozy anyway — here are our favorite Seattle winter activities.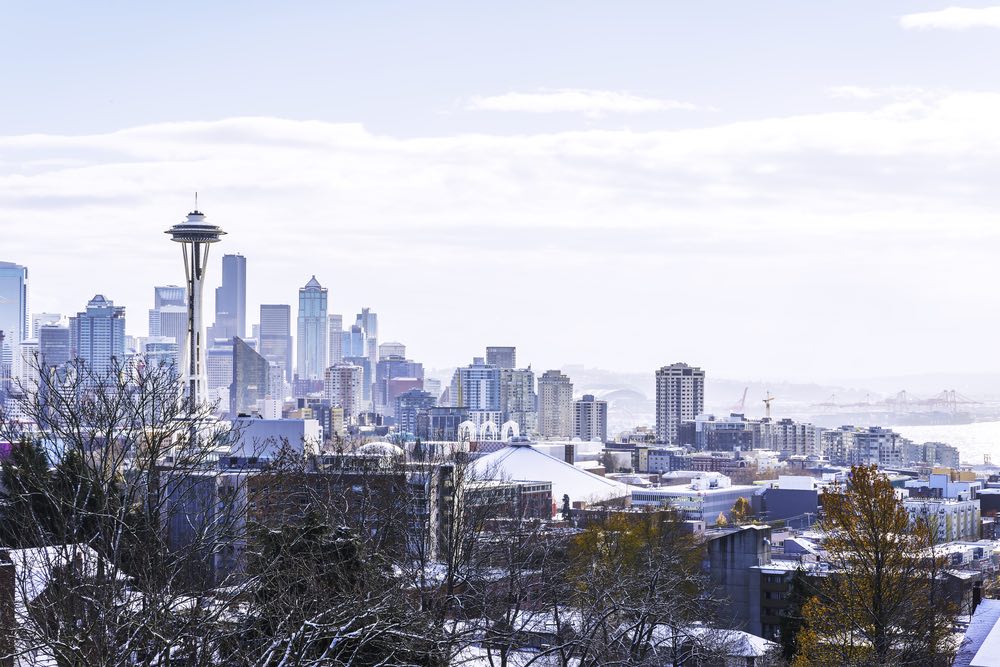 Best Things to Do in Seattle in Winter
Immerse yourself in jaw-dropping glass sculptures
Thankfully, there are many indoor activities in Seattle for a rainy day, and the Chihuly Glass Museum is among the most spectacular indoor museums you will find.
The Chihuly Glass Museum features glass sculptures and exhibits created by Dale Chihuly, a world-renowned glass artist from Tacoma, Washington.
Each glass sculpture is intricate and meticulously planned. Many of the sculptures in the museum take up an entire room by themselves.
The museum features eight galleries of work, and three "Drawing Walls" – glass artwork mounted onto walls. Each gallery and wall will challenge your understanding of glass artwork.
In addition to the indoor galleries and Drawing Walls, the museum is home to the Glasshouse – a sculptural and artistic rendering of a greenhouse, made up of red, orange, and yellow flower-like glass art hanging from the ceiling.
Outside the Glasshouse is a garden, another artistic work of art featuring glass pieces within the living plants and walking paths.
The Chihuly Glass Museum is located in downtown Seattle within the Seattle Center, and tickets are required.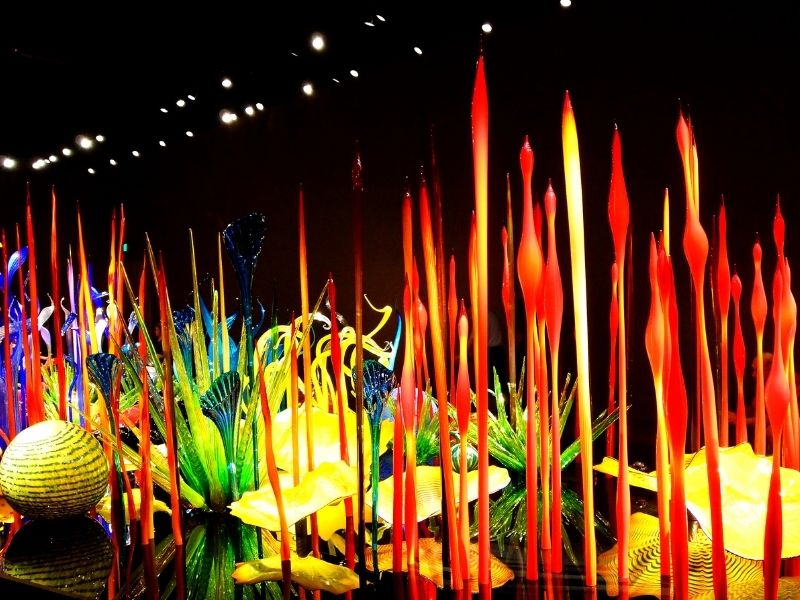 Take a ride on the ferry
The Washington State Ferry system is an iconic feature of the city of Seattle. The ferry boats connect vital islands and peninsulas within and around the water-surrounded city.
The ferry boats are most often used by locals for commuting, but for tourists, they are a fun excursion all by themselves.
From downtown Seattle, there is a ferry boat that sails to Bainbridge Island and back, and another that travels to and from Bremerton. The Bremerton – Seattle crossing is around an hour one-way, and the Seattle – Bainbridge Island ferry crossing runs around 35 minutes.
To ride a ferry, either park your car near the ferry terminal and walk onto the ferry, or drive your car onto the ferry. Walking onto the ferry is more economical if you don't plan on exploring on the other side, and walk-on passengers get to board the boat first!
From the passenger deck, you can stay inside the cabin if it is a stormy day, or venture out onto the viewing platform.
From either location you will want to keep an eye out for sea life. In the winter, resident orca whales venture down into central Puget Sound, so keep an eye out! In addition, it is common to spot harbor seals, California sea lions, and porpoises from the ferry ride.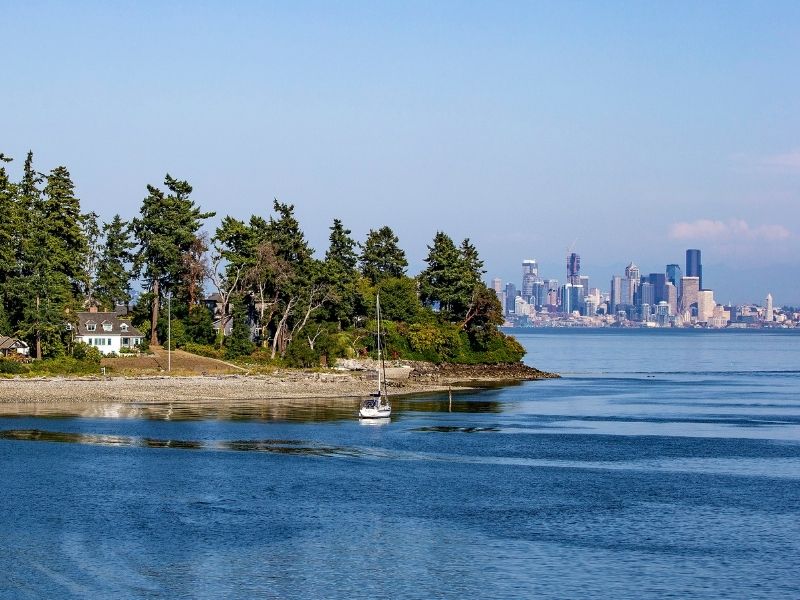 Enjoy a lit-up Woodland Park Zoo
In November and December, the Woodland Park Zoo and the Bellevue Botanical Garden light up their premises with creative uses of holiday lights. Both make for a great evening outing, especially as it gets dark so early in the winter in Seattle.
The Woodland Park Zoo is located in north Seattle, near Green Lake. During normal zoo hours, the zoo is home to a great number of animals and is the center of many conservation efforts.
Although the zoo is usually closed in the evening and many of the animals are asleep, in November and December the zoo opens for its light festival.
Visiting the Zoo Lights festival, you will be able to wander around the zoo premises admiring the lights shaped to look like the many animals the zoo.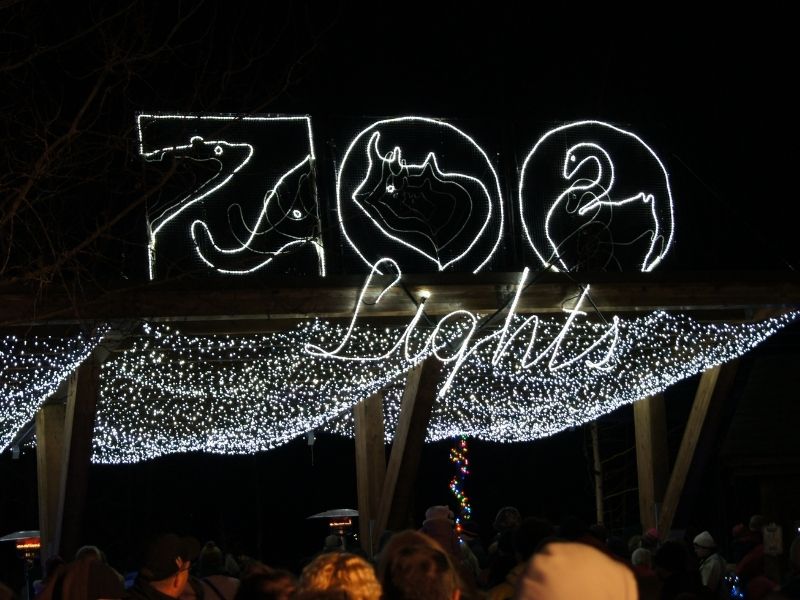 Marvel at the lights of the Bellevue Botanic Garden
At the Bellevue Botanical Garden, located in the Seattle-adjacent city of Bellevue, there is a similar festival of light arrangements.
However, instead of shaping lights into animals, the botany staff at the garden create intricate displays in the form of different flowers and plants: the Garden of Lights.
Each display is labeled with the represented plants for further engagement and learning. Once you are done wandering the garden, you can even purchase some flower-shaped light arrangements to bring home with you — a great winter in Seattle souvenir.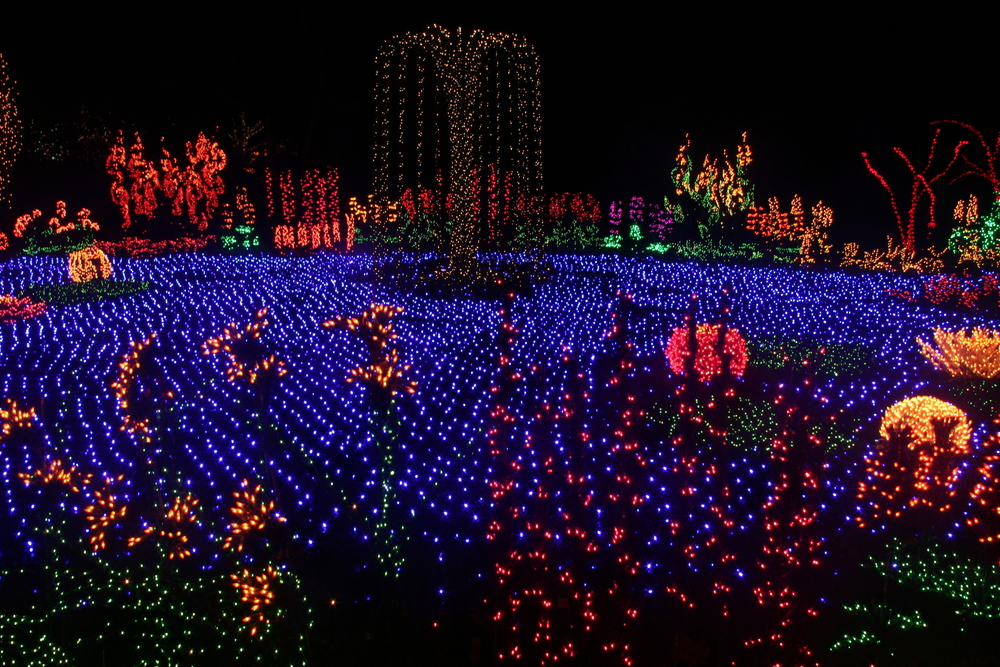 Cozy up with Clam Chowder at Ivar's Seafood Bar
Ivar's clam chowder is a Seattle classic, and a great activity for a cold winter evening. There are several locations of the regional Ivar's chain, but the closest one to Seattle downtown is along the waterfront.
The waterfront Ivar's location is a order-up business, where you'll order at the counter and wait outside for your food to be completed. The food won't take long, and when you receive it, you can find the perfect spot along the waterfront to watch the waves and boats.
If it is raining, you can eat from your car, or choose the eat-in Ivar's location at the Mukilteo Landing.
The Mukilteo Landing Ivar's location is a full eat-in restaurant experience located on the waterfront with a view of the ferry terminal. Mukilteo is a 35-minute drive north of Seattle, but the restaurant location more than makes up for the drive.
When eating at the Mukilteo location, reservations are helpful for peak dinner times, and if you call ahead ask the staff if you can get a table by the water. They won't guarantee it, but they'll do what they can.
Regardless of where you enjoy your Ivar's, the clam chowder is a hearty comfort food for the best cold and rainy evenings. In addition, the seafood bar downtown has a great selection of fish and chips, while the eat-in location has nicely prepared seafood dishes for a more formal dining experience.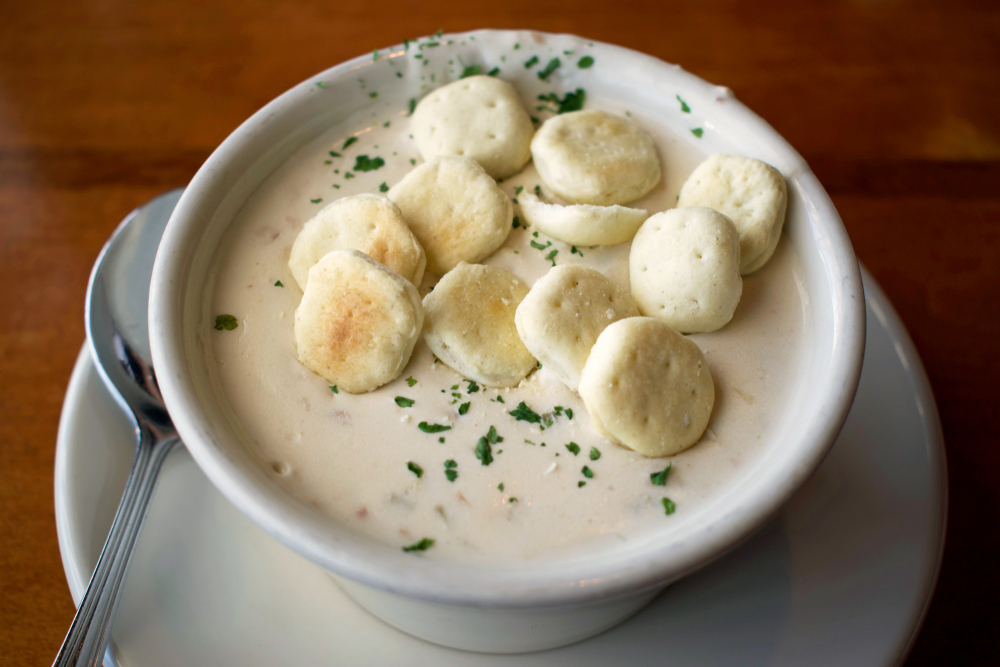 Wander through Pike Place Market
Pike Place Market is an iconic destination in Seattle during the summer. However, in the winter the market is still open, and it is much less crowded.
Pike Place is an indoor market with many different stores and vendors located within the various floors of the market. There is a wide variety of vendors within the market, enough for most everyone to find something that spikes their interest.
When you arrive at the market, be sure to see the Pike Place Market sign above the entrance with the neon letters and the clock.
Any of the shops within the market are worth a visit, but there are a few that are famous destinations.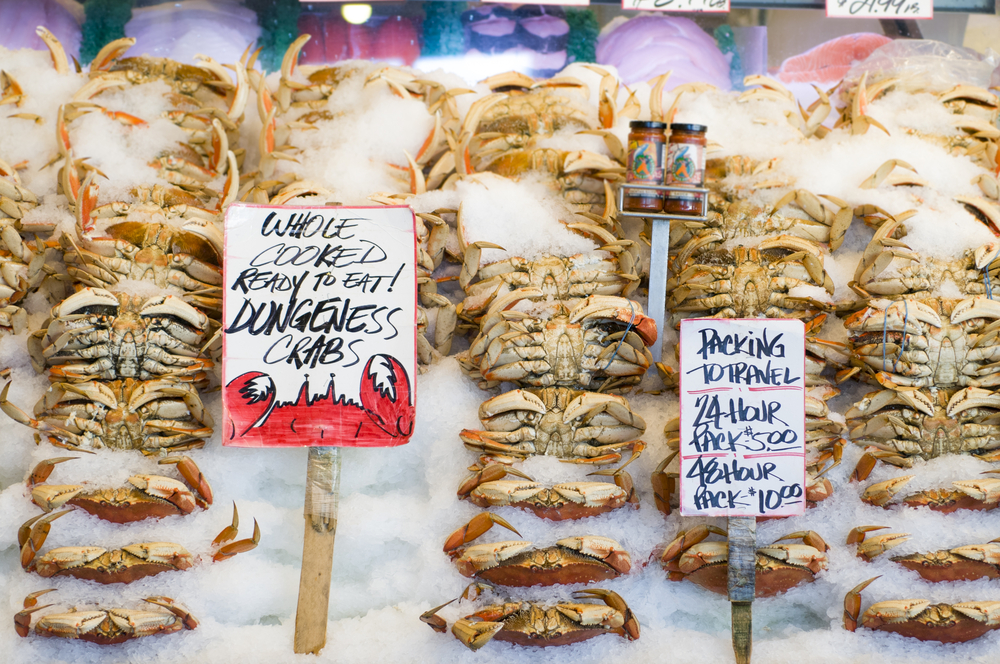 Pike Place Fish
One vendor you can't miss is Pike Place Fish, the location of the famous fish-throwing fishmongers!
Here, the staff throw fish when a customer orders one, to ease movement of the fish. They will also throw fish for entertainment if tourists are waiting.
Also, winter is Dungeness crab season, so be sure to take advantage of it!
Giant Shoe Museum
Another worthwhile stop is the Giant Shoe Museum located within the Old Seattle Paperworks store.
The museum is visible by paying quarters into the coin boxes, which will open the display case and allow you to look at a collection of giant shoes.
Rachel's Ginger Beer
Another great shop to visit during the Seattle winter is Rachel's Ginger Beer.
This ginger beer is handcrafted in Seattle and is a local favorite. The ginger beer comes in many flavors, and the Pike Place location will make many cocktails with any flavor sold!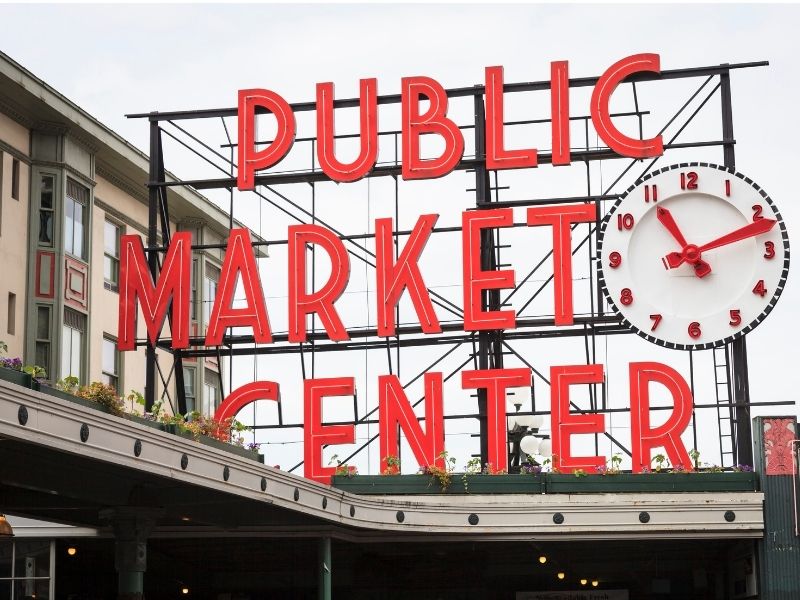 Visit Local Coffee Shops
Seattle is known for being the coffee-loving city, and this is apparent by the many coffee shops in Seattle.
Cozying up in coffee shops is a great activity for a cold rainy day during a Seattle winter — here a few must-visits
The Original Starbucks
The original Starbucks is located in downtown Seattle and is a popular tourist destination.
Luckily it is less crowded during the winter, since during the summer it can have a line stretching around the block.
After you visit Starbucks, there are plenty of other local coffee shops to visit within Seattle.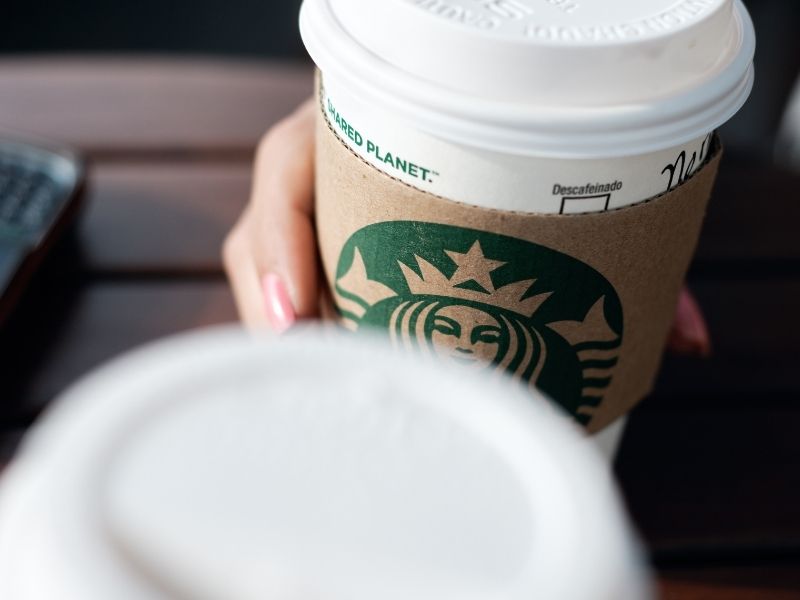 Cat cafés
A fun coffee experience in Seattle is visiting a cat café, where you can drink a cup of coffee while playing with adoptable cats.
These cat cafes are great ways to help cats socialize and provide opportunities for adoption. There are several cat cafes within Seattle, including NEKO Cat Café Seattle and Seattle Meowtropolitan, which offers yoga sessions with the cats.
When visiting these cafes, you need to make a reservation to socialize with the cats.
Slate Coffee Roasters
Slate Coffee Roasters in Pioneer Square is another unique coffee shop worth a visit.
At this coffee shop, they serve a deconstructed mocha, which is the ingredients of a mocha separated into three glasses.
Whether you combine the glasses into one or drink them separately is up to you, but it will make the experience memorable!
Ghost Note Coffee
Ghost Note Coffee is another unique coffee shop within Seattle. This coffee shops serves specialty coffee mixed drinks in the Capitol Hill neighborhood.
Some of the options are Lush Life, a cold espresso drink with almond milk, orange blossom honey and grapefruit aromatics and the London Smog, a hot pine-smoked black tea with chai-spiced honey and steamed oat milk.
They also have a selection of seasonal drinks that change regularly — great for combatting the Seattle winter cold!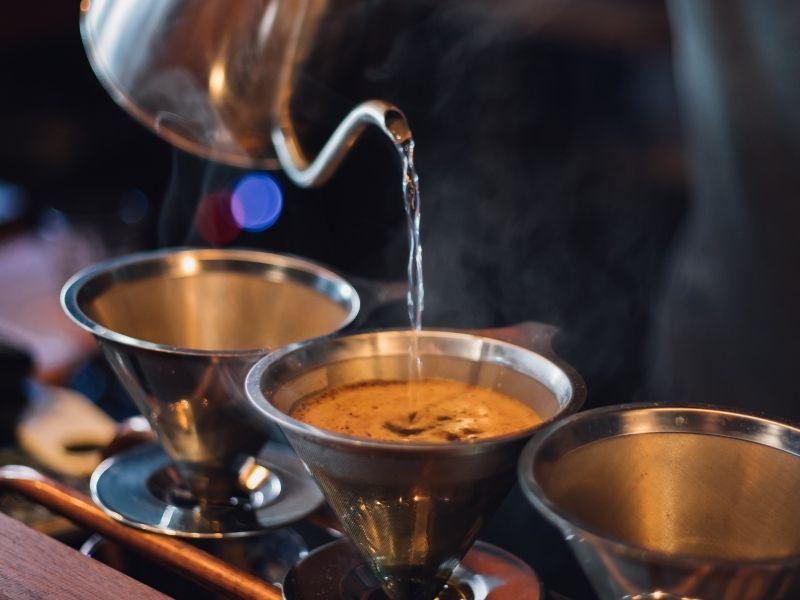 Enjoy a less-crowded Space Needle
As the #1 attraction in Seattle, the Space Needle is usually pretty crowded, which can make competing for a prime viewpoint or photography spot a little daunting in Seattle's summer season.
However, in the winter in Seattle, the tourism numbers are a lot smaller and you can enjoy a visit to the Space Needle without as many crowds as you'd expect at other times of the year.
If you're visiting Seattle in December, you'll also see a giant Christmas tree all decked out in front of the Space Needle, a great spot for snapping photos of your Seattle Christmas trip and getting into the holiday spirit!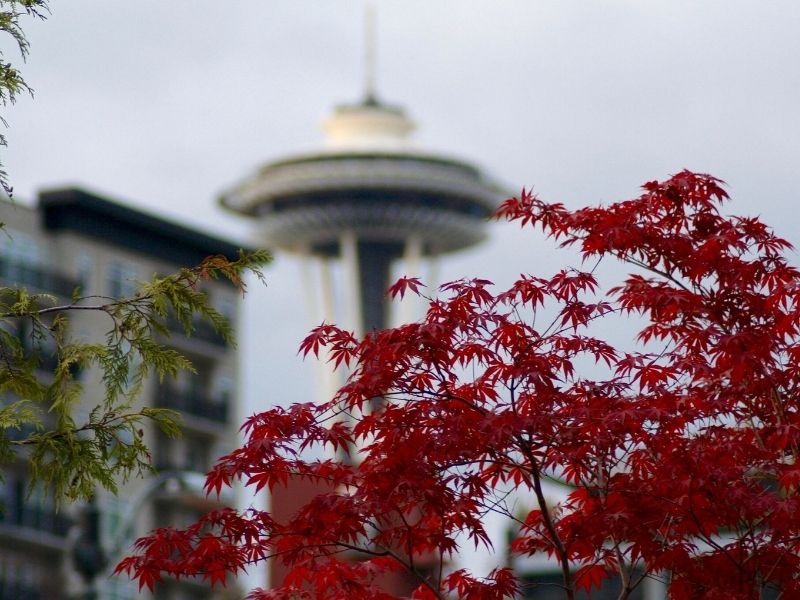 Sip your way through tasting rooms or breweries
Seattleites don't just drink coffee: the city has no shortage of delicious wine and beer options which are the perfect way to end a day of winter travel and warm you up for any nighttime adventures in the city.
For breweries in the city, we suggest Fair Isle Brewing, Fremont Brewing Company, and Holy Mountain Brewing Company.
For tasting rooms in Seattle, try Washington Hills Winery and Falling Rain Cellars. You can find more Seattle tasting rooms and wine bars here.
If you have a car and can get out of the city, a side trip to Woodinville's wineries and taprooms is also a great winter outing!
Recommended tasting rooms in Woodinville include Matthews Winery and Ambassador Wines; breweries include Métier Brewing Company and 20 Corners.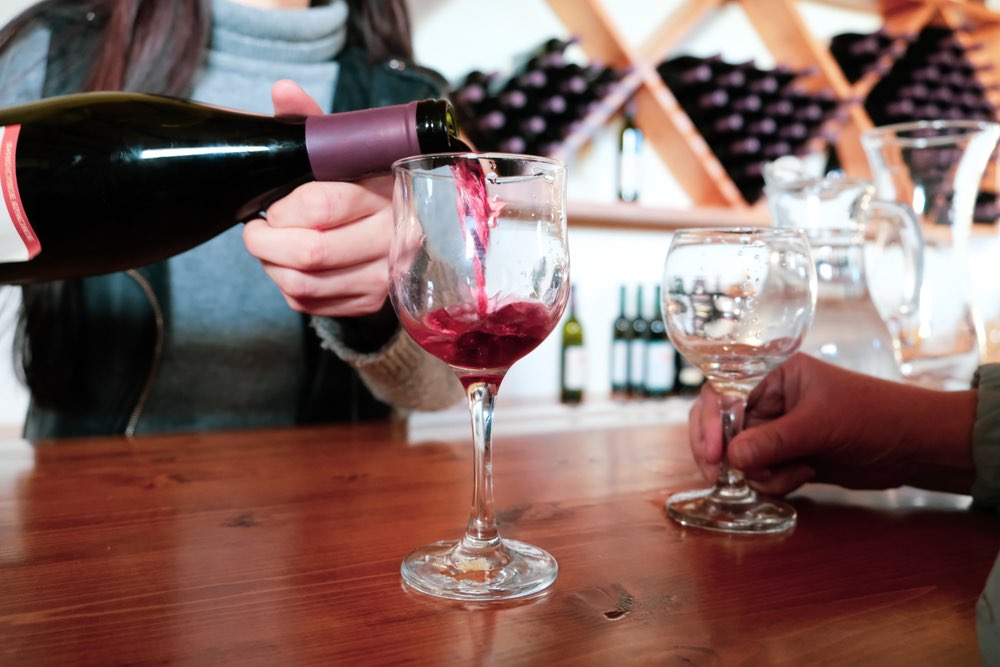 Take a side trip to Leavenworth
About a 2.5-hour drive from Seattle, Leavenworth in winter is a phenomenal addition to your Washington winter travel plans.
This Bavarian-styled town is beautiful at any time of year, but the half-timbered architecture and German styling give it a special festive flair in winter, particularly in December when the Christmas lights are on in full force.
This is also a great place to ski, snowboard, or snowshoe if you want a little snow action, as you can't really expect consistent snow in Seattle in the winter.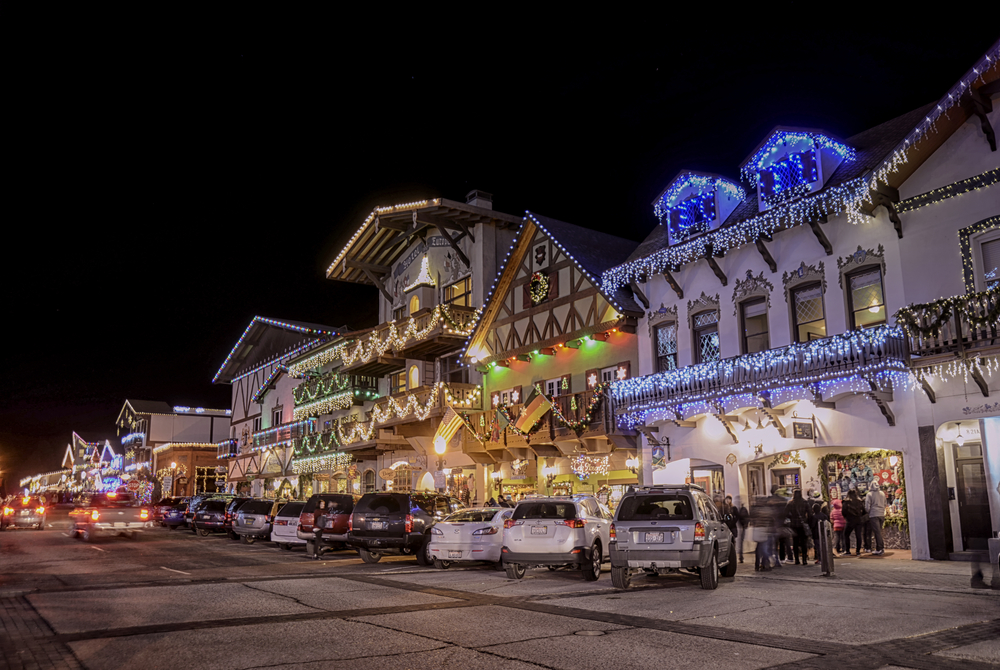 Pin This Guide to Winter in Seattle!