Nestled at the base of the eastern slopes of the Cascade Range along the Deschutes River lies the popular getaway of Bend, Oregon. This bustling but laid-back city is a year-round destination as an outdoor mecca, home to over 30 amazing craft breweries, and bluebird sun 300+ days a year–and that's just the start of the best things to do in Bend.
Here's what to do in Bend!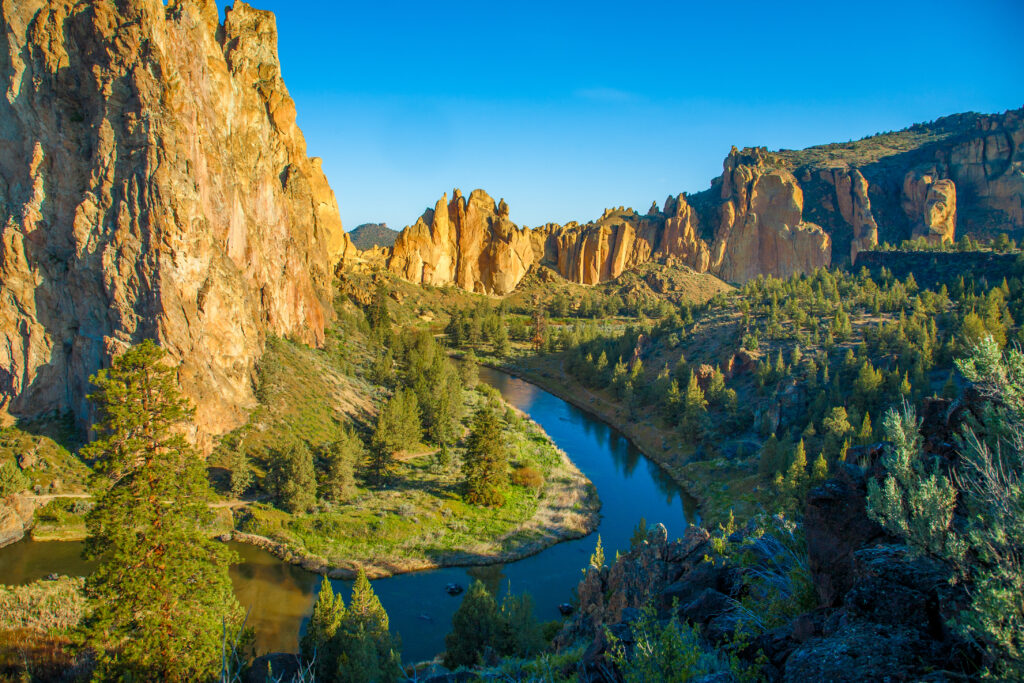 Some links in this post may be affiliate links. If you make a purchase through one of these links, we may earn a small commission at no extra cost to you. Please see our

disclosure policy

for more detail.
Shred the mountain biking trails.
There are over 900 miles of epic single-track mountain biking trails in Central Oregon and most are easily accessible from Bend!
The Phil's Trail Complex, Wanoga Trail Complex, and Sisters Trails are among some of the favorites, providing all levels of mountain biking from gnarly technical bouldering to easier meandering pine-lined trails.
Access to the trails is easy, but if you're unfamiliar with trail locations, grab a trail map at one of many local bike shops, or just pick a trail and start exploring; you can't go wrong!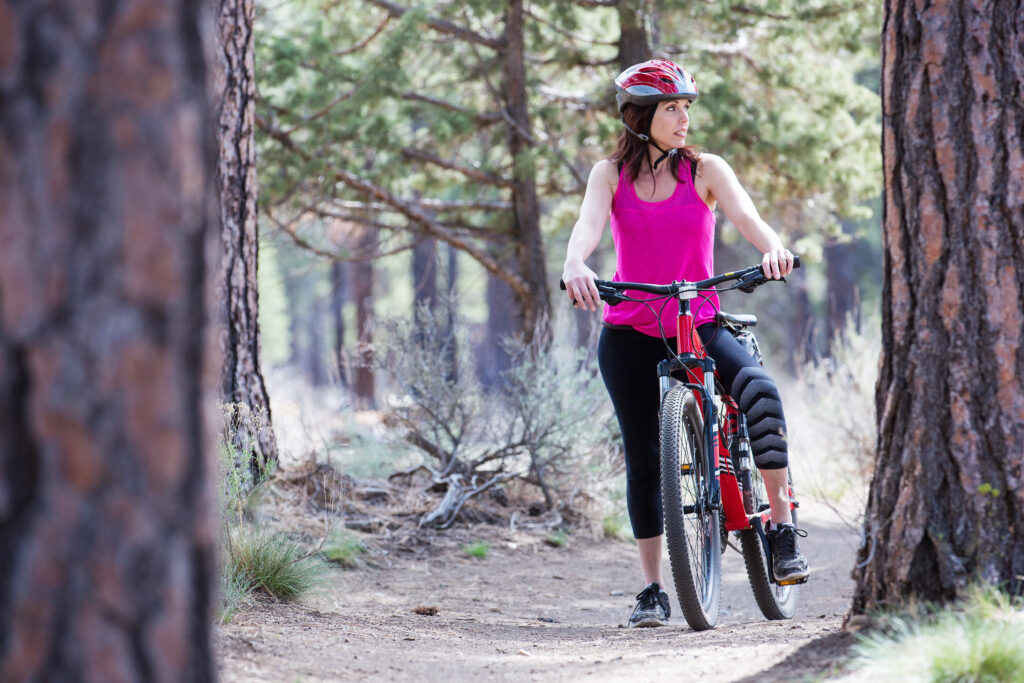 Float the Deschutes River.
Floating the Deschutes River is one of the best things to do in Bend during the summer. If you don't have your own float then saunter over to Tumalo Creek Kayak & Canoe where you can rent any and all gear.
Give yourself 2 – 2 ½ hours, if you want to float the entire route from Riverbend Park, past the Old Mill District and charming riverfront properties, all the way to Drake Park.
For those daring enough to brave the rapids, the Bend Whitewater Park is positioned about halfway down the float route at the Colorado Avenue bridge and offers two options: a crazy fun patch of rapids for floaters and an adjacent whitewater channel for experienced paddlers and river surfers.
Once complete, jump on a Sunriver shuttle with your tube, standup paddle board, or raft for $5 per person and relax as you are carted back to parking at Riverbend Park. If you're up for it again then slather on some more sunscreen and jump in for another float!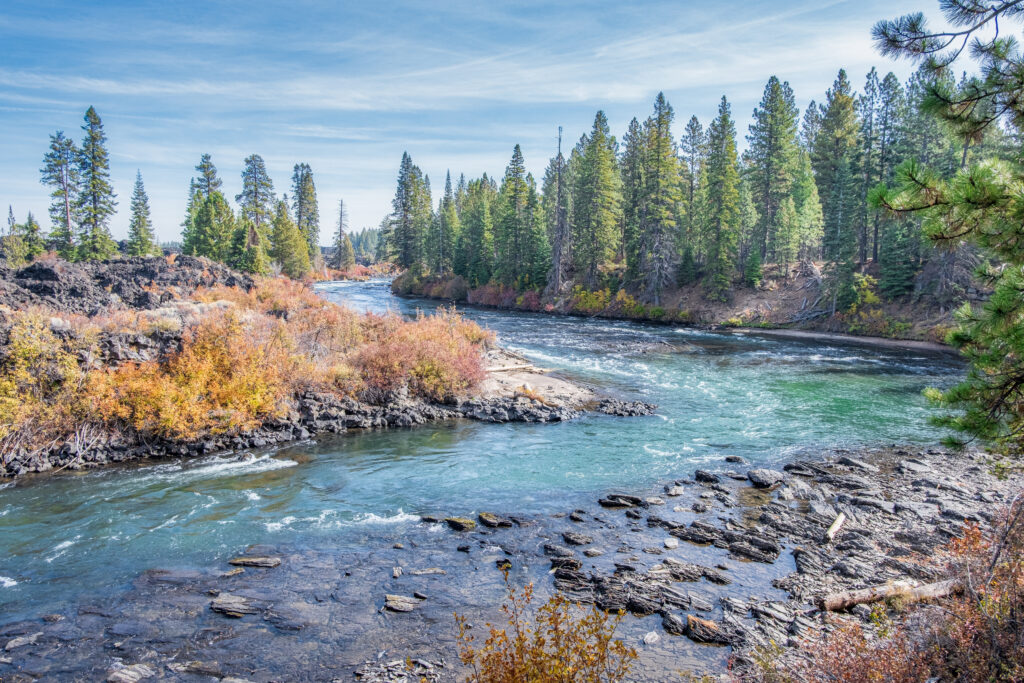 Sampling local craft beer is one of the best things to do in Bend.
Bend is synonymous with craft beer! Over 30 craft breweries call Bend home so if you are a connoisseur of a hoppy brew, then you'll have no problem satisfying your taste buds.
Sample a flight of IPAs, Sours, or Ciders under the warm sun at Crux Fermentation Project's popular beer garden or kick your feet up around the massive fire pit at 10 Barrel's west side location while sipping on one of their newest brews.
If you're up for star-gazing then stop by Worthy Brewing later in the evening so you can enjoy a craft beer while scanning the galaxy through their Hopservatory on the upper deck of the brewery!
Deschutes Brewery, the 5th largest craft brewery in the U.S., has two locations for thirsty beer drinkers. Enjoy a fabulous meal downtown at their Bend Public House or stop by the Tasting Room at the main brewery across from the Old Mill District – you can't miss it…simply follow the smell of malt in the air!
But if you're truly looking for an epic craft beer experience then make sure you visit Bend in late August for the annual Brewfest. 50+ participating breweries, cideries, and seltzers set up shop at the Les Schwab Amphitheater for three days of craft beer bliss!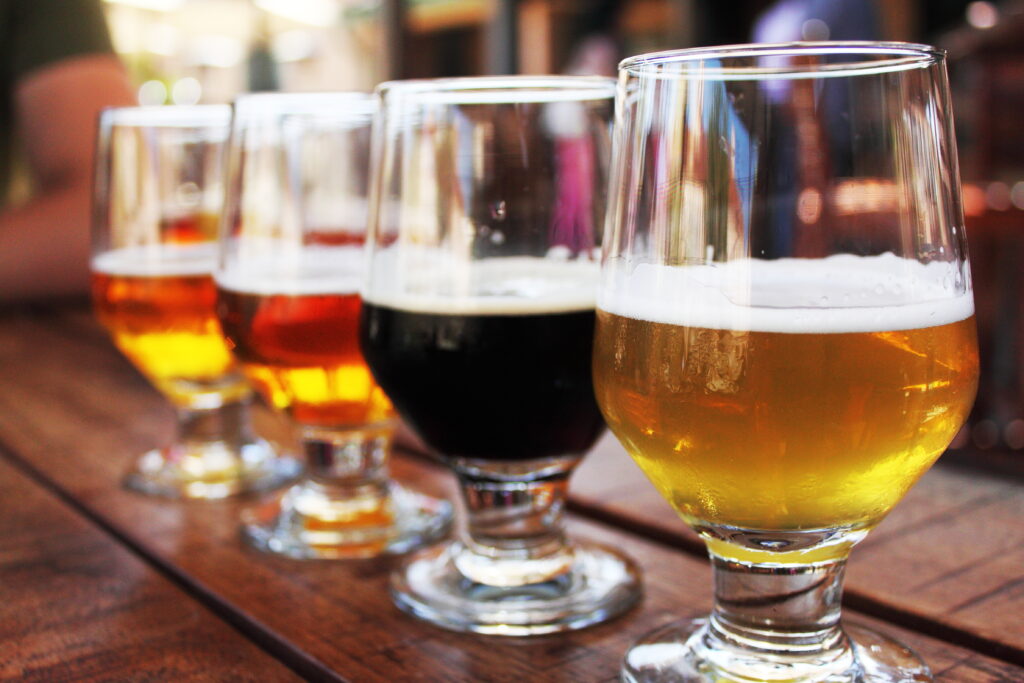 Enjoy the beauty of Mt. Bachelor.
Mt. Bachelor is central Oregon's ultimate playground, and one of the best things to see in Bend!
It offers monumental zip lining with over 1400 feet of vertical drop, chairlift assisted downhill mountain biking, miles of hiking, a disc golf course, and whitewater rafting via Sun Country Tours during the summer months.
If you're visiting Bend during the winter, wrap up in your warm winter gear and head up to the mountain. Mt. Bachelor offers first-class downhill skiing and snowboarding, a plethora of cross-country skiing and snow-shoeing trails, tube luge runs, and even dog-sledding during the winter season.
Enjoy dining while taking in the majestic views all year long at the West Village Lodge or Pine Marten Mid-Mountain Lodge.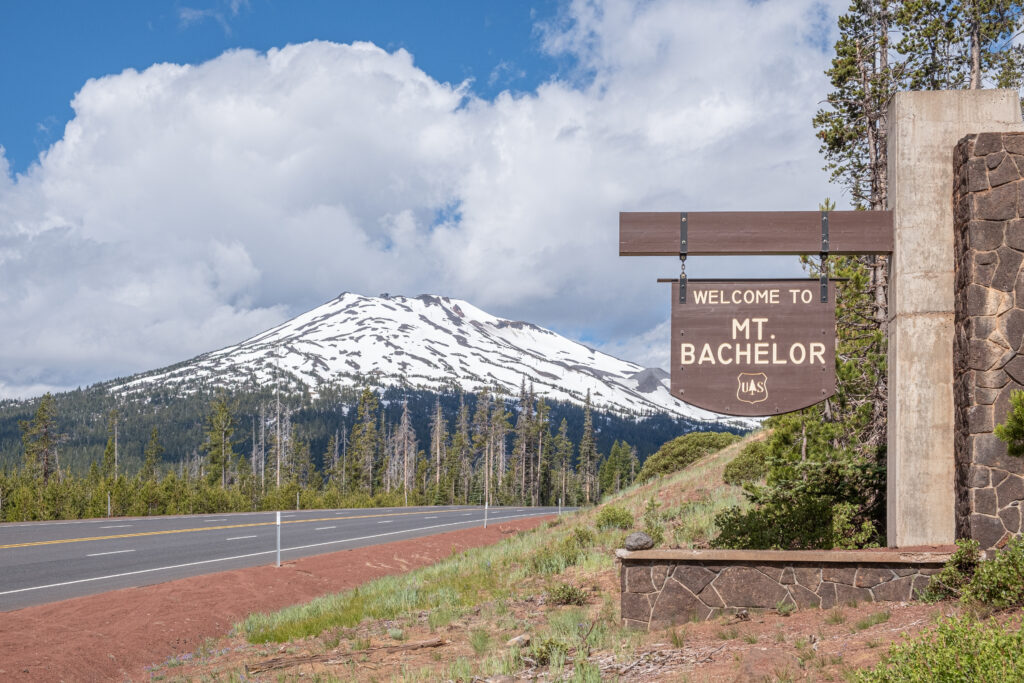 Climb or hike Smith Rock.
If you love scenic views, majestic rock formations, and winding river canyons, then Smith Rock State Park is the place for you! The park spans over 650 acres, rests at approximately 3000 feet in elevation and is made up of volcanic rock formed 30 million years ago.
Smith Rock is a climber's dream with access to 2000+ climbing routes and more than 100 bolted routes.
If you're looking for a great hike or ride then no need to fret. There are miles of hiking, mountain biking, and horse-riding trails snaking throughout the park.
While visiting, you could easily see golden eagles soaring above, river otters playing in the Crooked River, or beavers working steadily on their dams.
Smith Rock is open year-round from dawn to dusk but does offer first-come, first-serve camping at the Bivy Campground.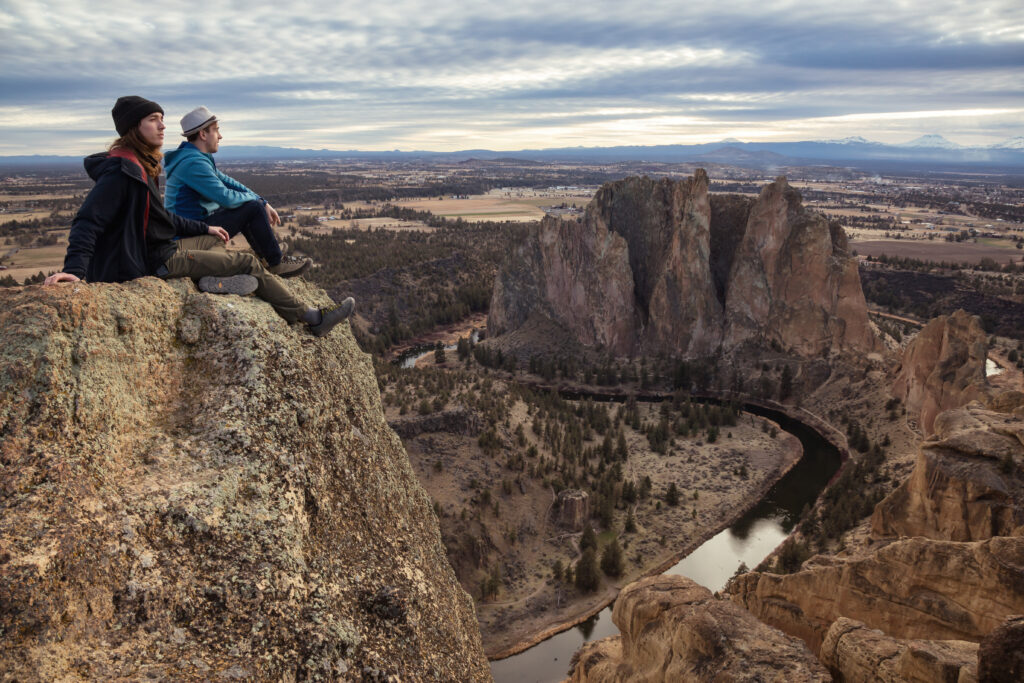 Feel like a kid again at the High Desert Museum.
The High Desert Museum is an absolutely great experience for kids (and adults) of all ages and tells the stories of Central Oregon's history, logging industry, art, and wildlife.
The 100,000 square foot museum sits on 135-acres and unfolds its stories through multiple art and science galleries, interpretative wooded paths, and the surrounding national forest.
The kid-friendly exhibits combine the Central Oregon natural environment with its cultural history and strives to educate young and old alike.
Come face-to-face with owls, otters, eagles, porcupines, and other local wildlife and learn all about past and present Central Oregon forest management programs.
Visit the 1904 sawmill and interact with live history characters at the Miller Ranch.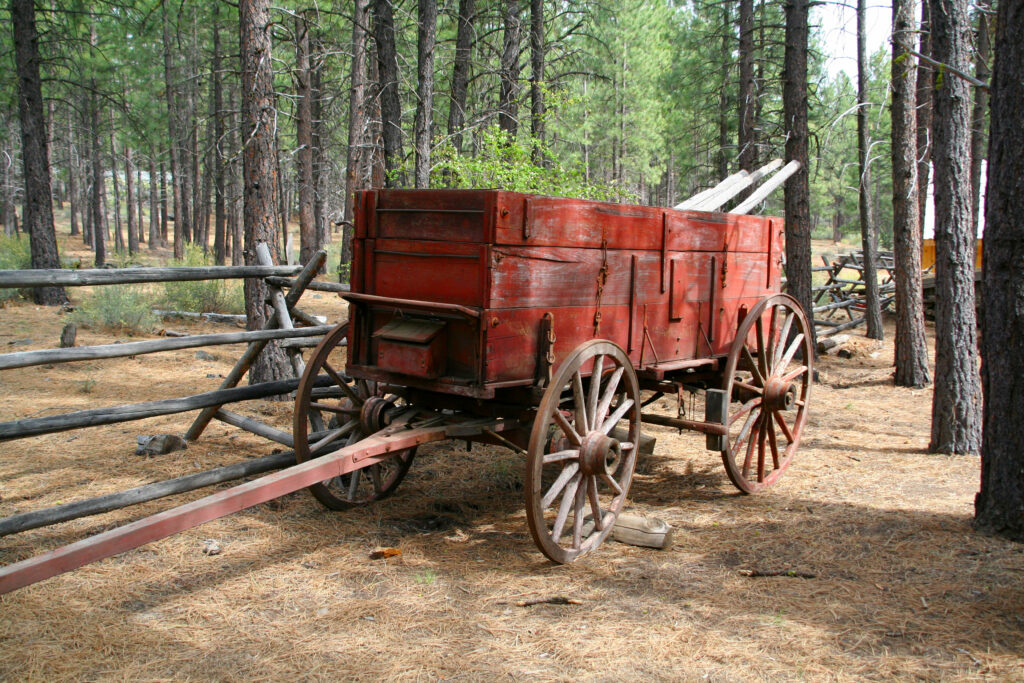 Enjoy stunning views at Tumalo Falls.
Tumalo Falls is a gorgeous 97-foot waterfall that is located 15 minutes west of Bend at the end of Skyliner Road.
This ever-popular sight plummeting off the Tumalo Creek is a short hike from the trailhead and offers scenic picnic areas under tall pines as well as access to several of the higher elevation single-track mountain biking and hiking trails.
Several smaller waterfalls can be found upstream along Tumalo Creek and if you're a fly fisherman, be sure to bring your gear as there are countless spots to get away from all the hub-bub for a few hours of peaceful casting.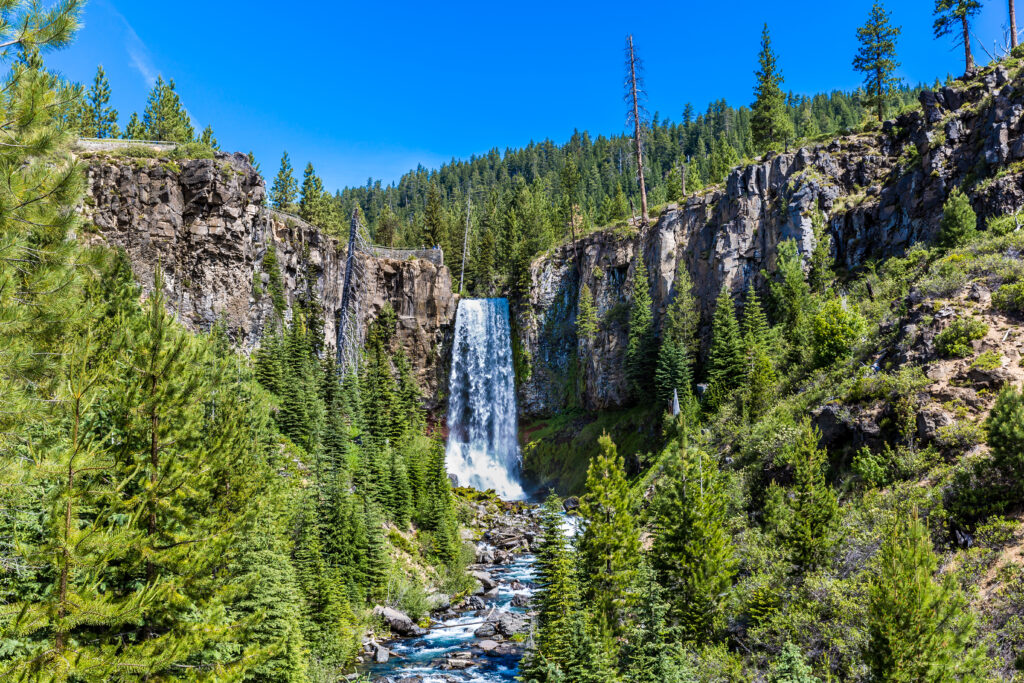 Explore the Newberry National Volcanic Monument.
The Newberry National Volcanic Monument is a short 30-45 min drive south of Bend and is well worth exploring as it is uncrowded most of the year and offers three distinct areas for excursions: Lava Lands, Lava Cast, and the Newberry Caldera.
Stop first at the Lava Lands Visitor Center just off Highway 97 where you can peruse the educational displays, wander through lava flow fields frozen in time, and explore spectacular winding lava tubes.
From there, continue on to the Newbery Caldera area where you can fish, camp, and hike in and around the stunning Paulina and East mountain lakes, or hike up Newberry Volcano or Paulina Peak for breathtaking views of the Cascades to the west.
Lastly, make sure you build in 30-45 minutes for a very short but one-of-a-kind hike up the Big Obsidian Flow situated just below Paulina Peak within the Newberry Caldera. The spectacular trail terrain is comprised of shimmering volcanic glass so make sure you wear suitable footwear!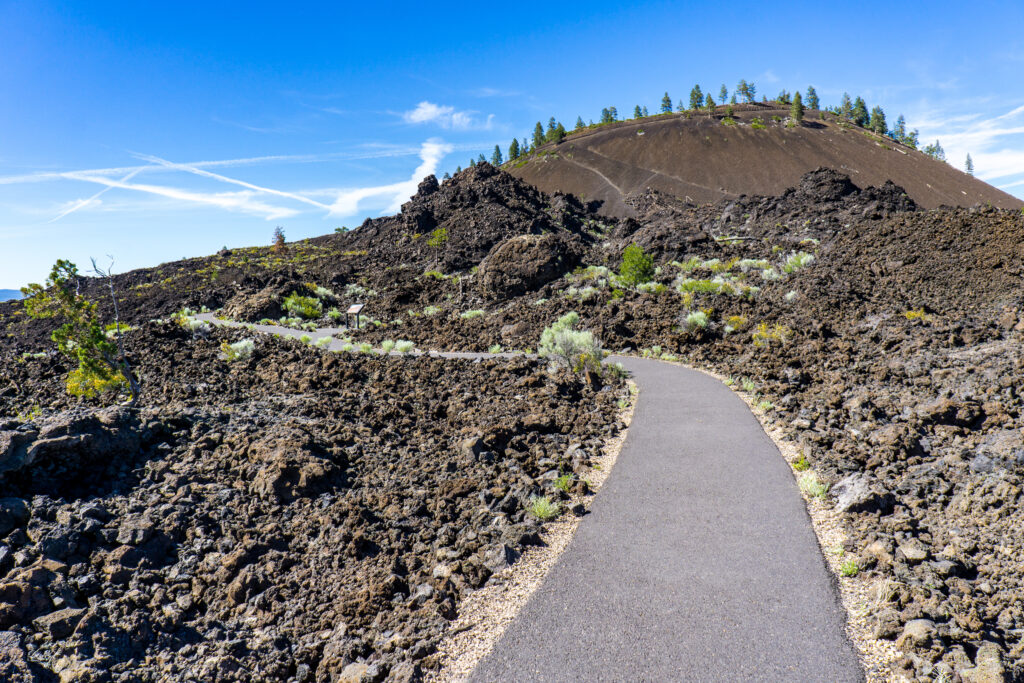 Drive the Cascades Lakes National Scenic Byway.
Imagine driving through ancient volcanic landscapes peppered with over 100 beautiful mountain lakes nestled within a thriving national forest.
Well…that's the Cascades National Scenic Byway and it is a breathtaking drive! The Byway is a 66-mile drive, that with stops and excursions, will take you 3-5 hours to complete.
If the winter snow has cleared, the road opens in June and then closes in late October beyond Mt. Bachelor.
Driving west out of Bend, you will pass the first of several snow parks allowing access to snowshoeing, cross-country skiing, and fat-tire snow biking in the winter as well as hiking and mountain biking during the summer months.
Continuing on past a sweeping turn with a stunning view of Mt. Bachelor, you will pass the Sunrise and West Village ski areas and enjoy amazing views of Broken Top and the Three Sisters volcanic peaks.
Just after that, you will reach the first string of Cascade Lakes beginning with Todd Lake and ending several miles down the road at Odell Lake just beneath Diamond Peak. You can stop anywhere along this section to fly fish, kayak, swim, hike, bike, or simply enjoy a picnic lunch.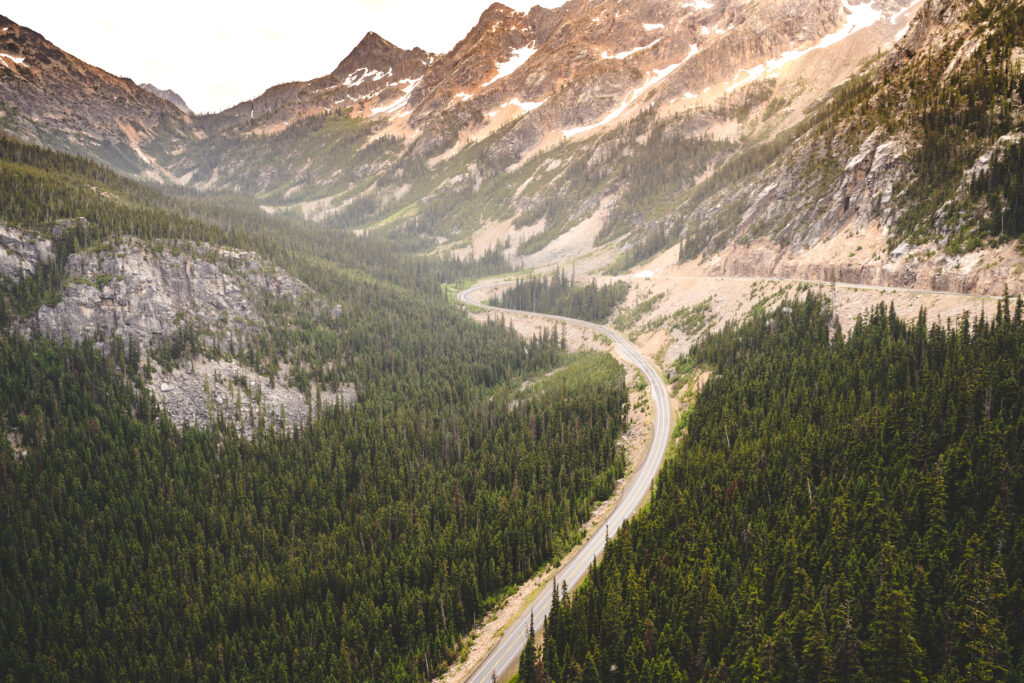 Meander through downtown Bend during First Friday Art Walks.
Bend's First Friday Art Walks are an experience all to themselves!
The businesses off of Wall and Bond Streets showcase the best of what downtown Bend has to offer the first Friday of each month throughout the year and feature live music, art exhibits, sidewalk retail deals, river dining, family-friendly activities, and much more.
Most of the First Friday events are free, with free public transportation, and are among the best things to do in Bend!
What to Read Next
Road Trips: 5 Scenic Road Trips in Oregon (Itinerary Ideas + Tips!)
Oregon: 25 Best Small Towns in Oregon
More About Bend: 15 of the Best Coffee Shops in Bend, Oregon
Manzanita: 5 Marvelous Things to Do in Manzanita, Oregon