Bend, Oregon provides the coffee enthusiast with a vast array of charming coffee shops full of character and vibe. To help you find that perfect cup of java, here are the best coffee shops in Bend, ranging from local roasters to quaint books shops to combo coffee/whiskey tasting rooms.
Here's where to find the best coffee in Bend!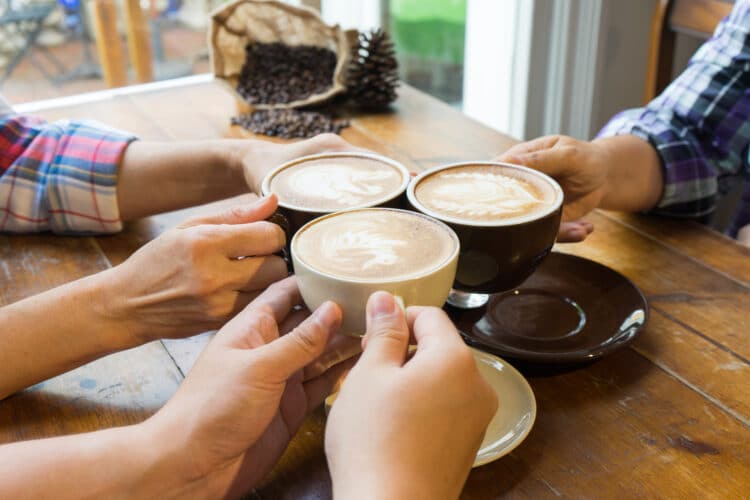 Some links in this post may be affiliate links. If you make a purchase through one of these links, we may earn a small commission at no extra cost to you. Please see our

disclosure policy

for more detail.
Thump Coffee & Bakery
Thump Coffee is a Bend original! Their team of adventure baristas offers unique blends from three great locations – just off Colorado Avenue as you head up to Mt Bachelor for a day of bluebird skiing, west Bend off Skyliner Road just shy of Phil's trail mountain biking complex, and their Bend coffee roastery nestled in the heart of downtown.
Thump strives to be your go-to spot and wants you to enjoy your coffee from the first sip to the last drop as you experience Bend!
Blends You Should Order
Storm King Espresso, North Fork, & Tiddlywinks Decaf
Address (3 locations): 25 NW Minnesota Ave, 1001 SW Emkay Dr Ste 110, 549 NW York Dr Ste 200, Bend OR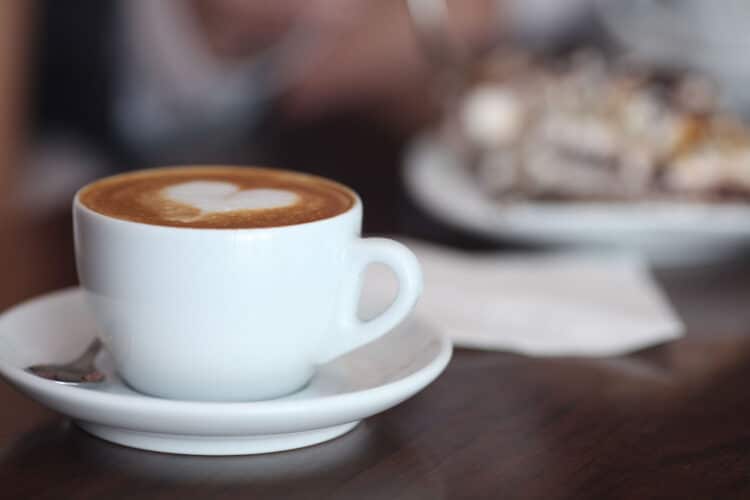 Lone Pine Coffee Roasters
Lone Pine Coffee got its start in Bend in 2009 and has built a reputation for quality and community.
They are determined to roast and serve the best coffee in Bend while offering an at-home café experience with their consistent lattes, top local notch milk, unique syrups, and superb made-from-scratch waffles.
If you're looking for a place to curl up on the couch with an outstanding cup of coffee away from home, then Lone Pine Coffee Roasters is the place for you!
Blends You Should Order
Tin Pan Alley Blend, Heartwood Espresso Blend & Decaf Columbia
Address: 910 NW Harriman Ste 150, Bend, OR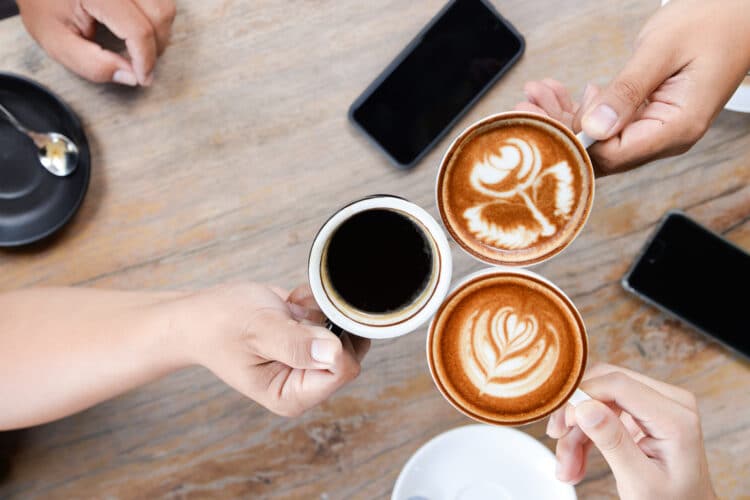 Still Vibrato Coffee Roasting
Located on the northeast corner of Century Drive and Simpson Avenue, the newly opened Still Vibrato offers a wide variety of exquisite farm-to-table coffees and espressos for Bend's coffee connoisseurs.
If you are a coffee geek who appreciates finesse then you will love the subtleties and uniqueness infused in every cup of their coffee.
Stop in the early morning for the perfect pick-me-up on the way to the ski slopes or settle in for a couple of hours of coffee focused work in their brightly lit café space.
Blends You Should Order
Top Hat, Squid Ink & Wush Wush
Address: 210 SW Century Dr, Bend, OR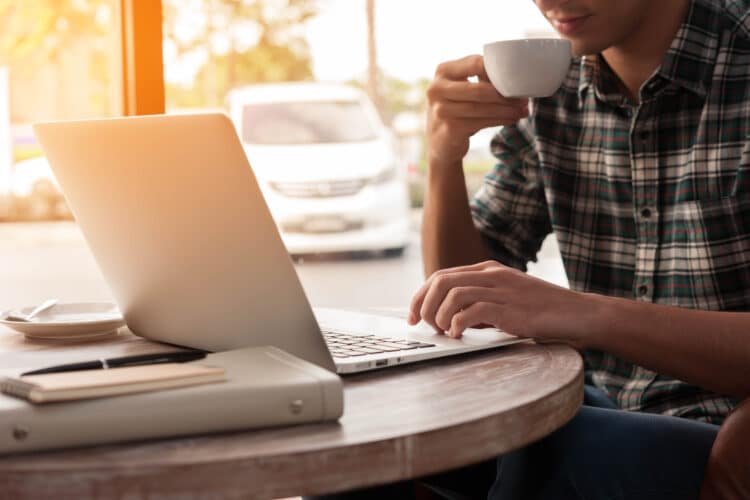 Proust Coffee
At Proust Coffee, their goal is pretty simple: serve the perfect cup of coffee and Belgium-style Liege Waffle Pastry to their Central Oregon customers. And…they do just that!
Founded in 2016, Proust Coffee started off as a lifelong dream to bring great coffee, artisan teas, and a bit of European flair to Central Oregon.
It quickly evolved into a successful, fun, and inviting Redmond coffeehouse serving local family-run Lone Pine Coffee Roasters coffee and rich, flavorful Liege Waffles. When you're in Redmond, make sure you stop into Proust Coffee for a mouth-watering experience!
What to Order
Lone Pine Coffee Roasters Coffee, Metolius Artisan Tea, Liege Waffle Pastries
Address: 235 SW 6th St, Redmond, OR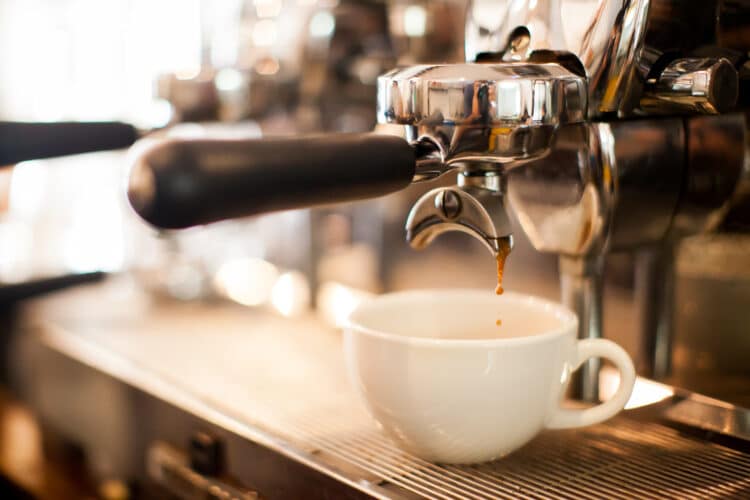 Foundry Four Spirits & Coffee Bar
Foundry Four Spirits and Coffee Bar, located in Prineville, a small cattle town 45 minutes northeast of Bend, was born out of a love for hard work and Oregon history and quality hand-made local goods.
Everything about the coffee house and tasting room celebrates those who believe in starting their day with a great cup of coffee and then when the day is done and its time to relax, doing so with a thin glass of whisky.
So, if you're off to start a long day or finishing up after one, Foundry Four Spirits & Coffee Bar is just the place for you.
What to Order
Sisters Coffee Company Coffee, Anvil Rye Whiskey & Bourbons
Address: 129 NW 4th St, Prineville, OR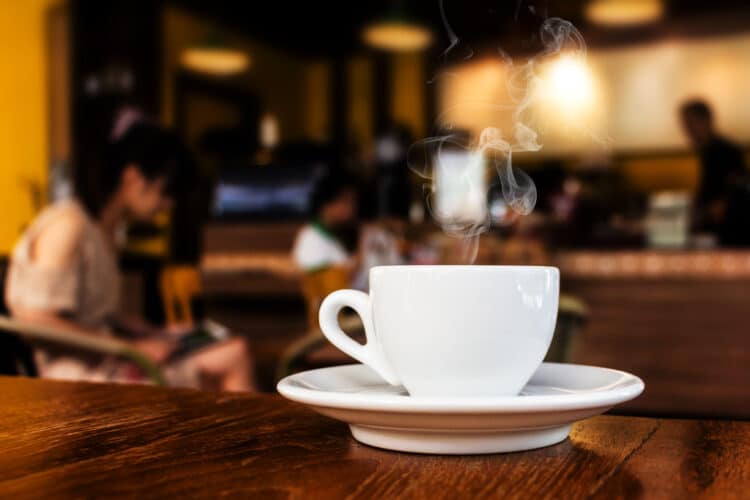 Backporch Coffee Roasters
If you're looking for a cup of coffee in Bend whose beans have been thoughtfully sourced, roasted to perfection, and crafted into sipping masterpieces then make sure you visit Backporch Coffee Roasters.
This cozy retreat located on the west side of Bend offers unique coffee beans sourced directly from micro-lot and estate coffee farms across Guatemala, Honduras, Costa Rica, and Ethiopia.
Small batch coffees are roasted 3 to 4 times every week in order to provide customers with a plethora of opportunities to sample new blends, legendary iced coffees, and refreshing cold brews on a regular basis.
Stop by, make new friends, relax, and enjoy a little bit of coffee heaven at Backporch Coffee Roasters.
Blends You Should Order
Daybreak, Single Track & El Socorro Geisha
Address: 1052 Newport Ave. Unit 103, Bend, OR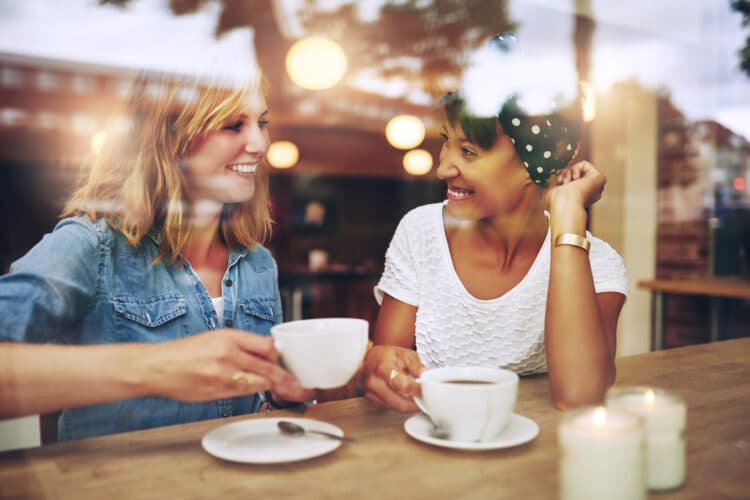 Wild Roots Coffee House
Locally roasted coffee beans, a hip atmosphere, warm smiles, and scrumptious pastries…welcome to Wild Roots Coffeehouse!
Owners Kris and Laura, have created a cozy, small-town coffeehouse on the northeast side of Bend that caters to the community. Everything is local – Stumptown coffee beans, customized flavored syrups, and even non-dairy options like hemp.
Stop in for a casual conversation over a great coffee or settle in for an afternoon of blogging on your laptop. You can't go wrong at Wild Roots Coffeehouse…it's a must-do!
What to Order
Stumptown Roasters Coffee, Too Sweet Cakes & Sparrow Bakery pastries
Address: 63130 NE Lancaster St. Ste 145, Bend, OR
Strictly Organic Coffee Co.
Since opening in 1999, Strictly Organic Coffee has lived by its mantra of "sustainable cup". Every piece of their business strives to positively affect the lives of their customers, the Bend community, and the world as a whole.
Their coffee beans are 100% certified USDA organic and fair trade certified, drinkware is biodegradable, and they even deliver coffee by bike to downtown locations to cut down on carbon emissions.
Both locations, Bond Street and Old Mill District, offer inviting spots to relax and unwind while sipping on bottomless cups of drip coffee.
What to Order
Bottomless Drip Coffee, Breakfast Burritos & Sandwiches
Address: 6 SW Bond St + 450 SW Powerhouse Dr. Ste 400, Bend, OR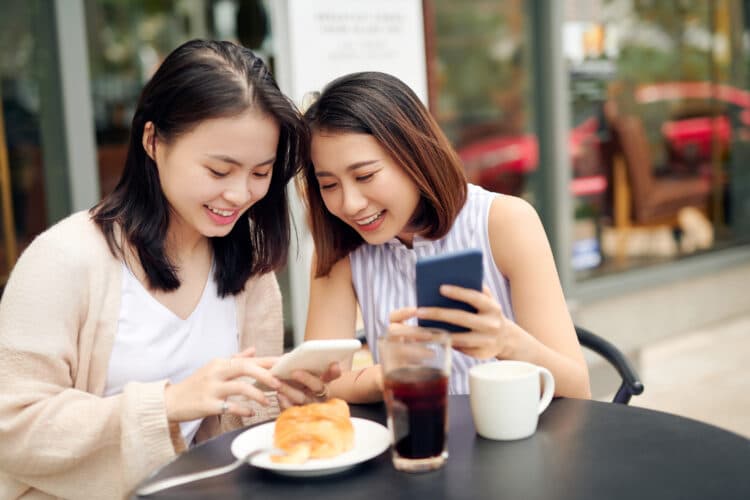 Dudley's Bookshop Café
Want to saddle up with a good book and great cup-o-joe? Dudley's Bookshop Café located in downtown Bend offers customers just that!
Peruse a vast selection of new and used books, get your day going with a double-shot espresso (because 2 shots are the standard regardless of the size!), or if you're a chai fan relax with a whole-leaf Prana Chai tea which is only found at Dudley's in Bend.
If the day is done and you're ready for a craft beer, then settle down with a good read and beer from Deschutes Brewery or perhaps a glass of vino handpicked by Good Drop Wine Shoppe next door.
What to Order
Double-Shot Espresso, Prana-Chai Tea
Address: 135 NW Minnesota, Bend, OR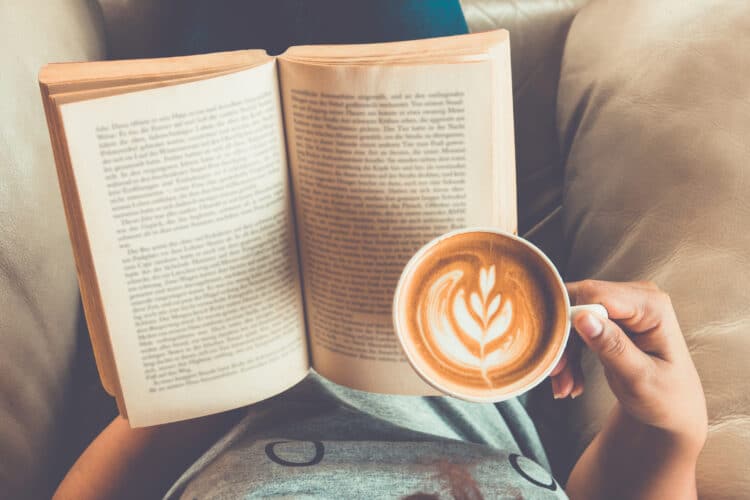 Bellatazza Caffe
Bellatazza's goal is honest and simple…to bring you coffees from key coffee regions, roasted to perfection, and presented in their unique style.
They believe in supporting local, fostering community, and doing good for the world. Every mug of coffee sold helps support education expenses for two Guatemalan children Bellatazza has" adopted" and in turn, Bellatazza's hope is these children will pay it forward in the future investing in our world's health.
Stop in, sip some coffee, help the world… Bellatazza! 
Blends You Should Order
Guatemalan, Ethiopian, Columbian, & Costa Rican Coffee Beans
Address: 869 NW Wall St. Ste 101, Bend, OR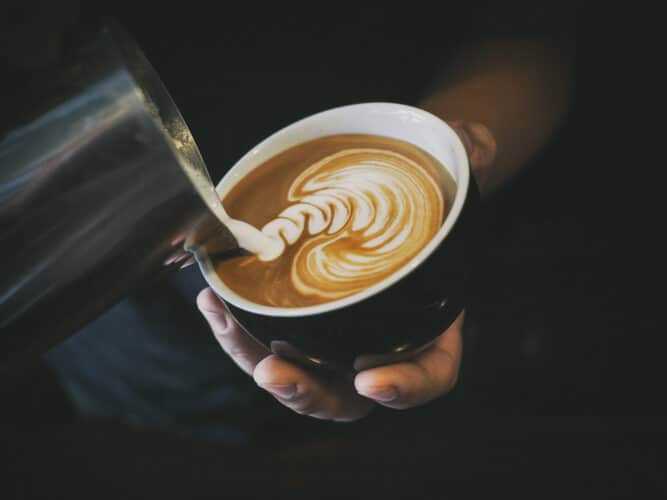 The Commons Café & Taproom
The Commons Café & Taproom, previously known as Crow's Feet Commons, overflows with charm, vibe, and character.
Situated on the banks of the Deschutes River in the middle of Drake Park, the historic Rademacher House patio provides a peaceful venue to chill with a cup of coffee, chai tea, or kombucha while watching locals float or kayak down the river.
In the mood for some music? Then stop in any afternoon to enjoy free live music from local featured artists while savoring one of the 15 craft beers on tap or a glass of vino. The Commons Café & Taproom is Bend at its finest!
What to Order
Stumptown Roasters Coffee, Metolius Artisan Tea & 15 Beers on Tap
Address: 875 NW Brooks St, Bend, OR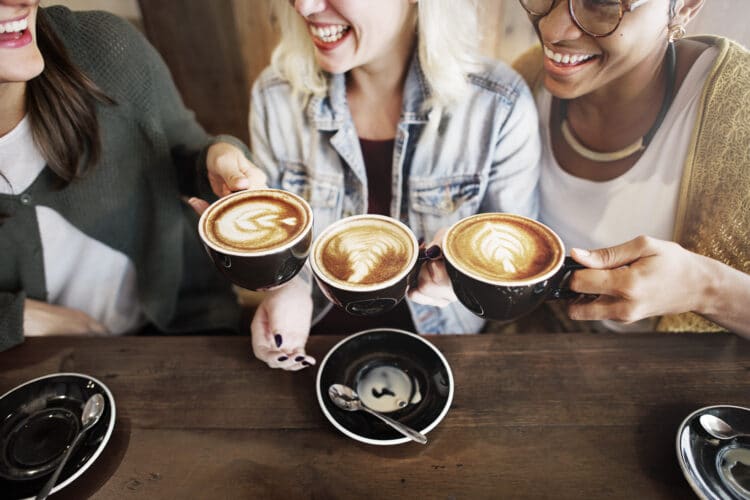 Spoken Moto
Add vintage motorcycles to hand-roasted coffee and craft beer and you get a really cool experience called Spoken Moto.
Located across the parking lot from The Box Factory, Spoken Moto has taken the old Pine Shed mechanic's shop and turned it into a hip, indoor/outdoor coffee and beer garden for all ages.
Browse their collection of vintage motorcycles or thumb through their fun racks of swag while waiting on your pour. Most days, you will find 2-3 food trucks serving scrumptious breakfast and lunch choices to pair with your coffee or beer, and every weekend local live music entertains the crowd.
What to Order
Megaphone Coffee, Local Craft Beer
Address: 310 SW Industrial Way, Bend, OR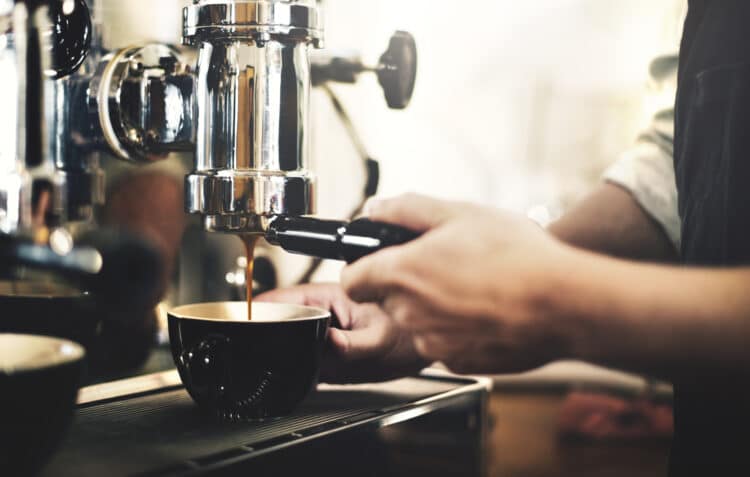 Tumalo Coffeehouse
Located off one of Oregon's Scenic Bikeway routes, Tumalo Coffeehouse offers a wonderful selection of daily coffee specials, refreshing fresh fruit smoothies, sandwiches, and cookies.
Stop in for an energy kick before or after your ride and if you have a few minutes explore the unique artwork by local artists, jewelry made from recycled bike parts, and hand-knitted alpaca wear.
Their coffee is always excellent and their delicious sandwiches and cookies melt in your mouth!
What to Order
Honey Latte, Cardamom Sea Salt, & Fresh Fruit Smoothies
Address: 19855 NE 4th St, Bend, OR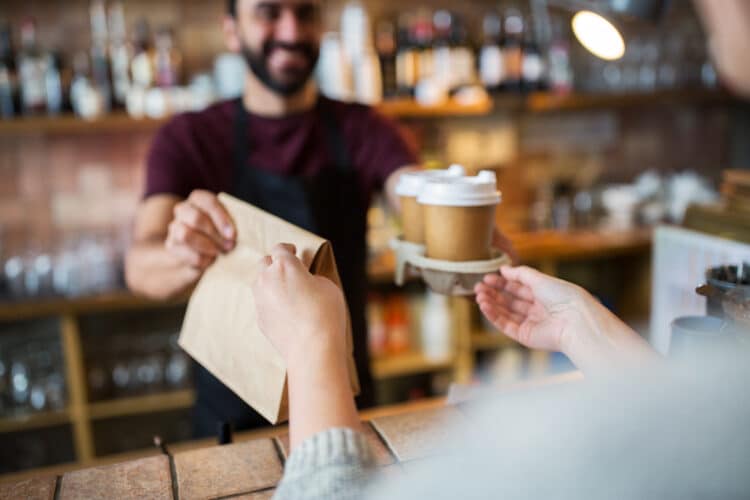 Palate – A Coffee Bar
Are you ready for a change? Ready to mix it up a bit? Then stop by Palate – A Coffee Bar for a different kind of Bend coffee experience.
Sample their espressos on tap or instead enjoy a delightful cup of Coava coffee which by itself will keep you coming back over and over and over.
The baristas are friendly, knowledgeable, and quick to help when you can't decide what you're in the mood for that day. Stop in, warm your feet in front of the roaring fireplace, and enjoy a unique coffee experience at Palate – A Coffee Bar. You won't be disappointed!
What to Order
Espressos on tap, Cava coffee
Address: 643 NW Colorado Ave, Bend, OR
What to Read Next
More About Bend: 10 Best Things to Do in Bend, Oregon
Manzanita: 5 Marvelous Things to Do in Manzanita, Oregon