Many travelers on their way to the Olympic Peninsula stop by the seaside town of Port Townsend, WA. I've visited this town many times over the years, and it is in my top ten favorite small towns in Washington State.
Why? This charming Victorian seaport has a thriving art scene, great restaurants, historic buildings and hotels, and fantastic water views.
Things to Do in Port Townsend
Enjoy the Marina and Admiralty Inlet
Some links in this post may be affiliate links. If you make a purchase through one of these links, we may earn a small commission at no extra cost to you. Please see our

disclosure policy

for more detail.
Admirality Inlet connects the Strait of Juan de Fuca to the rest of the Puget Sound, and Port Townsend is right on the inlet, so its marina enjoys beautiful views.
In between this inlet are Whidbey Island — the largest island in Washington State — and the northeastern section of the Olympic Peninsula.
You'll see a lot of boats passing through, as this is the only way to enter (or leave) Puget Sound, except for smaller vessels that can use Deception Pass or the Swinomish Channel.
Take a walk in the marina to see the boats docked here or keep an eye out for larger vessels passing by at sea.
Dine at the delicious Courtyard Café
When in Port Towsend, be sure to stop at the dog-friendly Courtyard Café. There is lots of outside seating that wrapped around two sides of the building. Thankfully it was warm and sunny, and the perfect temperature to dine outside.
I ordered the chef salad with roasted turkey, ham, shredded cheese, tomatoes, and a hard-boiled egg with balsamic dressing on the side. It also comes with olives, but I requested those be left off, and a large slice of homemade whole wheat bread. The salad was huge, and it could have easily been shared or split in two and saved for another meal. The salad was tasty and fresh, and exactly what I expected.
My husband ordered the three-napkin Reuben which comes with sliced corned beef, provolone, sauerkraut piled on three slices of caraway rye slathered with thousand island dressing. As a regular consumer of Reubens, he said the flavors were there, but the corned beef wasn't tender, which made eating the sandwich difficult and because of that he wouldn't order it again.
Their sandwiches are made on their homemade bread, and there is a choice of white, whole wheat, sourdough, and for $0.75 extra gluten-free bread. Cold sandwiches are available in half sizes, but the hot sandwiches are only available as a whole. They also have limited alcoholic beverages available, as well as, brown bag lunches and customized picnic baskets, which would be handy if you planned a day at the beach or hiking at Fort Worden, or out on the water.
I would like to go back for breakfast as they have a few items that looked good like the savory herb biscuits and gravy and a meat quiche, as well as, their sweets like ginger molasses and chocolate chip cookies.
Sip a waterfront drink at Sirens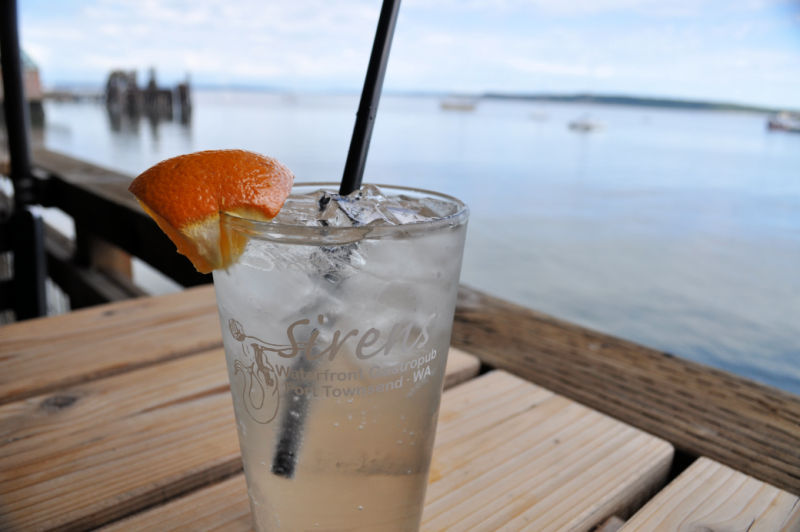 The best way to watch the boats pass you by is with a drink in hand, of course!
Head to Sirens for a beautiful view as you enjoy one of their drinks. Choose from one of their expertly mixed cocktails or from one of 11 microbrews on tap.
Enjoy the museums and galleries downtown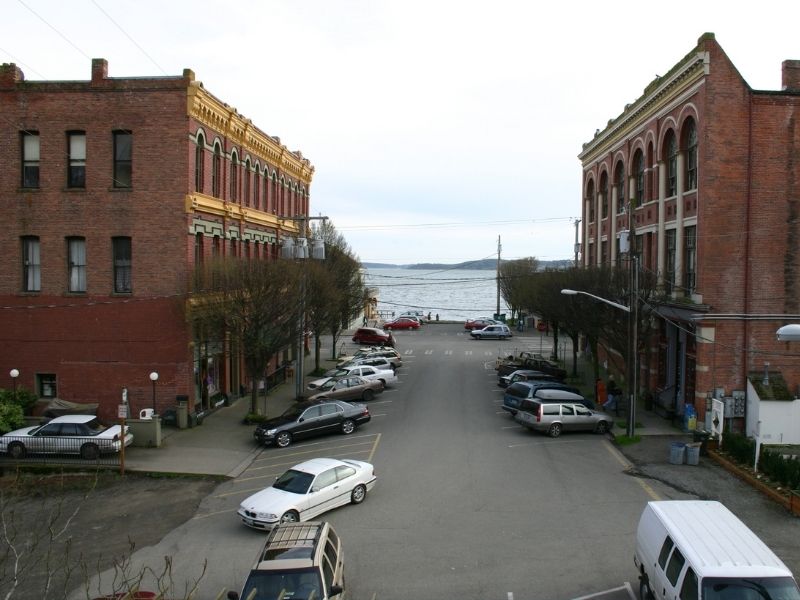 Downtown, there are plenty of shopping and art galleries as well as museums to browse, so you won't run out of things to do in Port Townsend!
For museums, there is the Jefferson Museum of Art & History, and the Northwest Maritime Center in downtown.
For galleries, check out Port Townsend Gallery or Gallery 9 North Olympic Artist.
Marvel at the architectural details of Port Townsend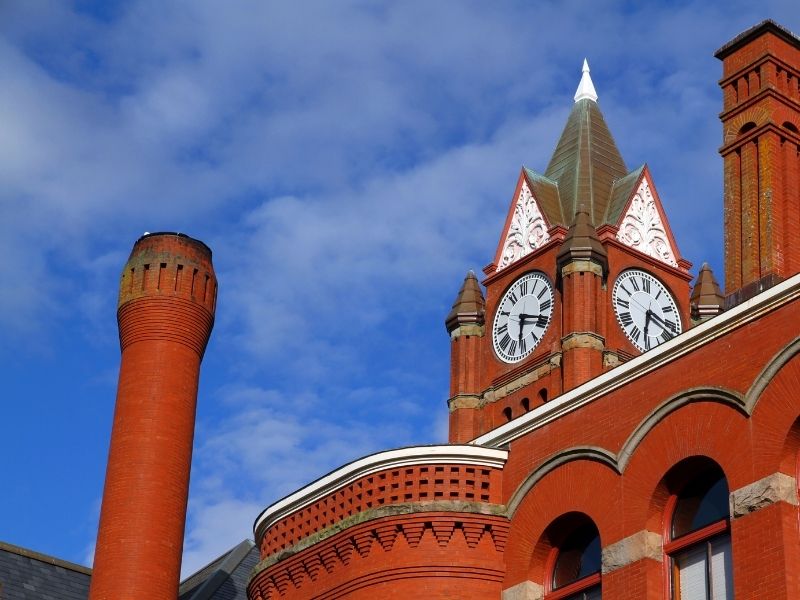 Port Townsend is known for its Victorian architecture, much of which remains from the late 19th century, when it was established as the official port of entry into the Puget Sound area.
While walking around Port Townsend, you can't help but notice some of the incredible architecture that this small town has to offer.
A few of my favorite buildings are the brick-red Jefferson County Courthouse (above), the N.D. Hill Building, as well as the baby blue Hastings Building which is almost like something out of Europe!
Head to Fort Worden for more history
In Fort Worden, which is a 10-minute drive by car, there is the Port Townsend Marine Science Center, the Coast Artillery Museum, and the Commanding Officer's Quarters.
For more details about Fort Worden, its lodging and activities, check out Five Reasons to Stay at Alexander's Castle in Fort Worden.
While not in Port Townsend proper, this is a huge tourist attraction and thus is one of our top recommended things to do in Port Townsend, WA!
Take a walk to Glass Beach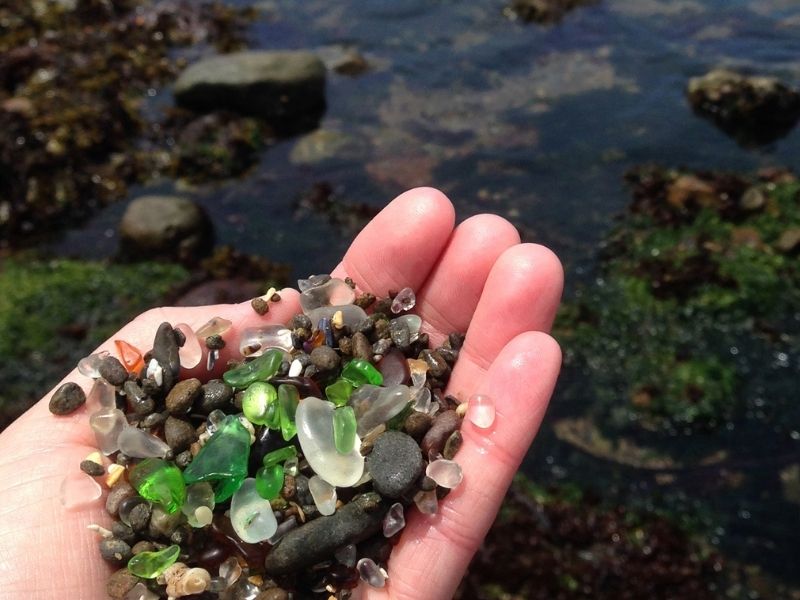 For lovers of beach glass, there is a glass beach near Port Townsend.
However, note that it is a long walk, and it is key to time your adventure for the tides (I learned that from personal experience).
Pacific NW Beachcombing offers some great tips and directions for Glass Beach.
Take a sunset walk to Point Wilson Lighthouse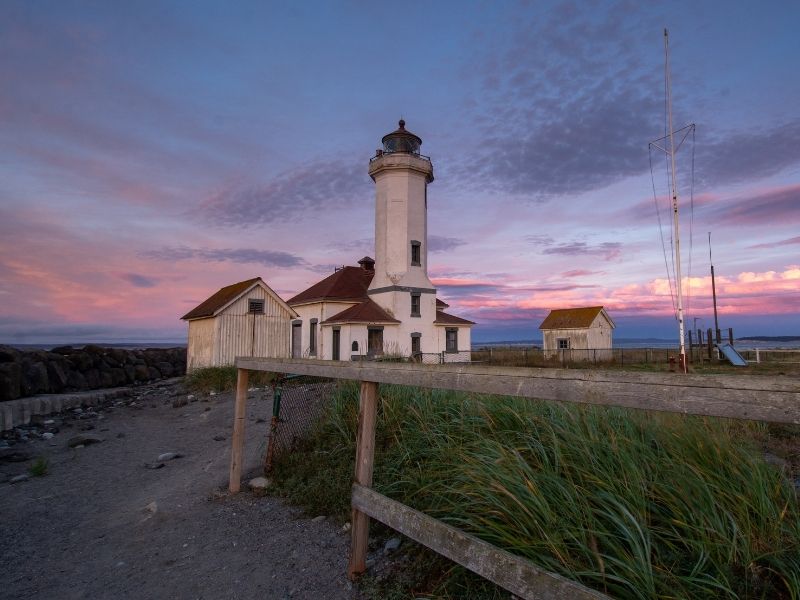 An hour or two before sunset, head down to Point Wilson Lighthouse. Spend some time exploring the beaches and the two seaside gun batteries.
When sunset nears, walk to the lighthouse and watch as the colors transform it into different hues. Be prepared to dress warmly as the winds from the Strait of Juan de Fuca can be strong. The sunset from here is really beautiful, so be sure to prioritize it on your list of things to do in Port Townsend.
Note: On Saturdays, May through September from 1 to 4 p.m., the lighthouse offer tours.
Where to Stay in Port Townsend: The Historic Swan Hotel
Port Townsend's downtown is along Water Street, and The Swan Hotel is at the end of this street across from the Northwest Maritime Center and right beside Point Hudson Marina.
The property has a fascinating history. The four cabins, built in the early 1900s, housed Coast Guard and Naval personnel and railway workers.
The hotel lobby and office debuted at the 1962 World's Fair in Seattle as the "house of the future."
Today, this small boutique hotel features 13 rooms, including four private cottages. Its location at the end provides a quieter spot in the downtown area with a view of the marina and Admiralty Inlet.
The Swan Hotel offers its guests:
Historic location – former Coast Guard facility
Marine-themes rooms with balconies and Adirondack chairs
Private cottages with a gas fireplace and Adirondack chairs
Pet-friendly rooms (extra $20 charge) come with a canine welcome basket
Premium View Suites overlook the marina and Admiralty Inlet
A penthouse suite that accommodates up to 8 with a full kitchen
Complimentary access to the Port Townsend Athletic Club
Next to the Point Hudson Marina, and steps away from dining, shops, and museums in historic downtown
The check-in process was very easy, and the attendant very friendly and helpful. When she asked if I was familiar with the area, I said yes, but that I'd like to hear her suggestions. She brought out a map and highlighted restaurants and other sights that might be of interest. She also pointed out the guest computer, in-room movies to check out, and a complimentary area for coffee, tea, and fruit.
My room featured a queen bed, desk and chair, lounging chair, and a full bathroom with custom blended foaming salts. Throughout the room were nautically themed accents, like oars, pictures of boats, a jar of sand and seashells and lots of blues. The casual decor gave the room a warm coziness that fitted the history of the lodging and the hotel's waterside location.
I also appreciated the extra touch of a small welcome basket with a map, snacks, and water bottles.
My favorite feature soon became the shared porch. It was a little chilly during my stay, but if one wanted to, they could lounge in the bed and still have a partial view of the water. At night, I liked the proximity to the water and being able to watch the boats cruise the inlet or into the marina.
I slept very well and woke up refreshed and ready to savor a cup of warm tea on the porch. If you would like a room with a view, I suggest studios A7, A8, or the penthouse.
Room Styles
Ground floor studios ($125 and up)
Deluxe ground floor studios ($125 and up)
Deluxe second floor studios ($140 and up)
Deluxe premium view studios ($160 and up) have marina and water views
Penthouse sleeps up to 8, full kitchen (call for pricing)
Private cottages ($140 and up)
Deluxe cottages with a gas fireplace and jetted soaking tub ($165 and up)
Hotel Amenities
Complimentary Wi-Fi
Free parking
Refrigerator and microwave
Full bathroom
High-definition TV with basic cable
Desk and lounging chair
Patio or deck on some rooms
In-room coffee and tea
Pet-friendly rooms – ground floor studios and cottage 4
Port Townsend Travel Tips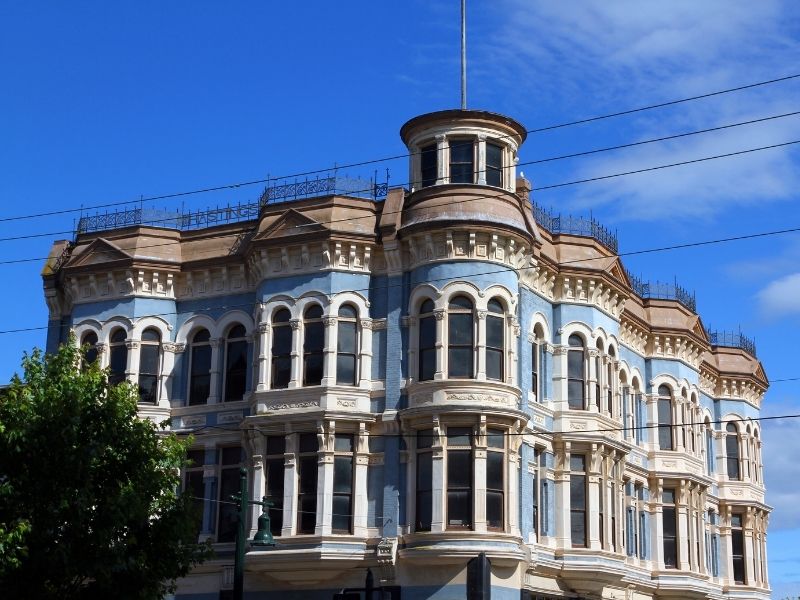 Closest Airport: Sea-Tac International Airport (3-hours with no ferry, 2.30-hours with ferry) and Vancouver International Airport (around 4-hours and includes a ferry crossing)
Carless Options: Once you are there, no car is needed as the town is very walkable. When the tide is out, you can even walk along the beach to Fort Worden. (If you do that, please check tide schedule). There is also a local bus, and during the summers the PTeRider is available for rides to both marinas and Fort Worden as well as historical tours.
Dining Travel Tip: There are plenty of restaurants to choose from. I recommend the Fountain Cafe (Mediterranean/Moroccan), Silverwater Cafe, Alchemy Bistro and Wine Bar, Nifty Fiftys Soda Fountain, The Courtyard Cafe (deli and bakery), Sirens Pub, Key City Fish (cheap tacos), and Blue Moose Cafe (breakfast).
---
Note: As is common in the travel industry, the writer was provided with accommodations and meals for the purpose of review. While it has not influenced this review, the writer believes in full disclosure of all potential conflicts of interest.
Pin This Guide to Things to Do in Port Townsend, Washington!