The big city is a great place to be, but sometimes it is nice to get away from the hustle and bustle of large crowds. The most charming small towns in Washington offer the chance for adventure and discovery, nestled in some of the most remote and unique settings in the Pacific Northwest.
Here are Washington state's best small towns!
Dayton
Located in southeast Washington, Dayton is a charming and history-rich little town.
Sporting the oldest train depot in the state and a courthouse that has been continuously used since 1887, the town also hosts a fun yearly fair centered around donkeys.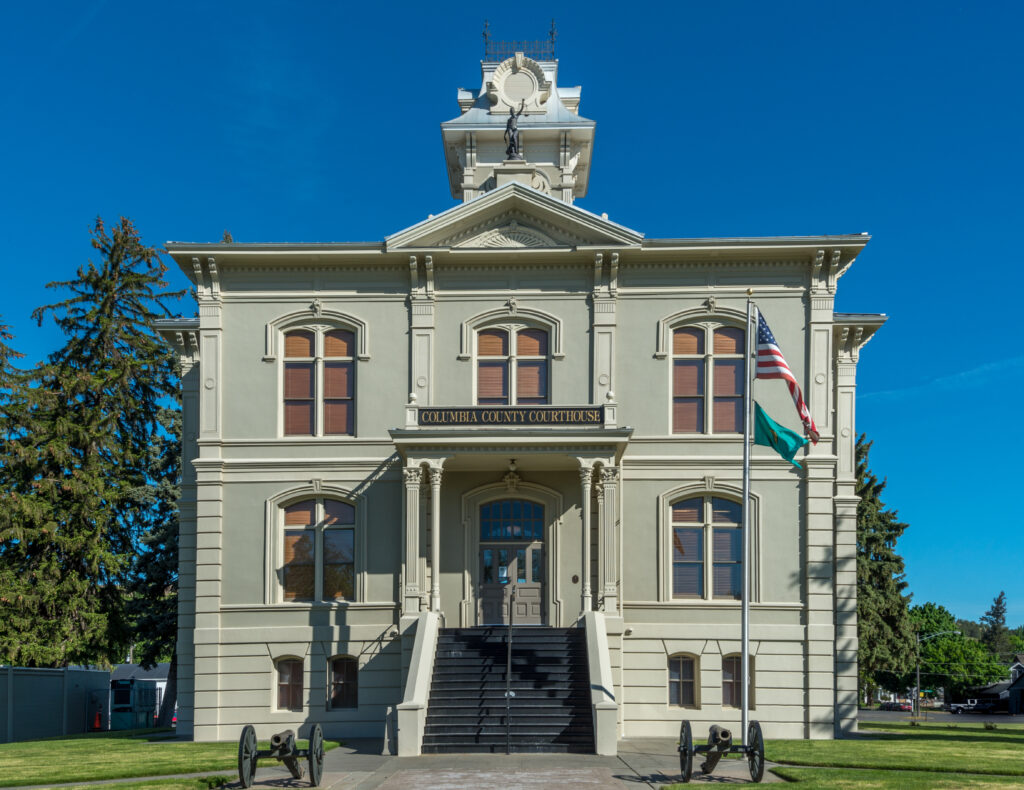 Some links in this post may be affiliate links. If you make a purchase through one of these links, we may earn a small commission at no extra cost to you. Please see our

disclosure policy

for more detail.
Sequim
A great entry point into the Olympic Peninsula and known as a lavender capital, this quiet town is perfect for outdoor enthusiast.
With an active art community and diverse food options, there is much to explore in and around Sequim.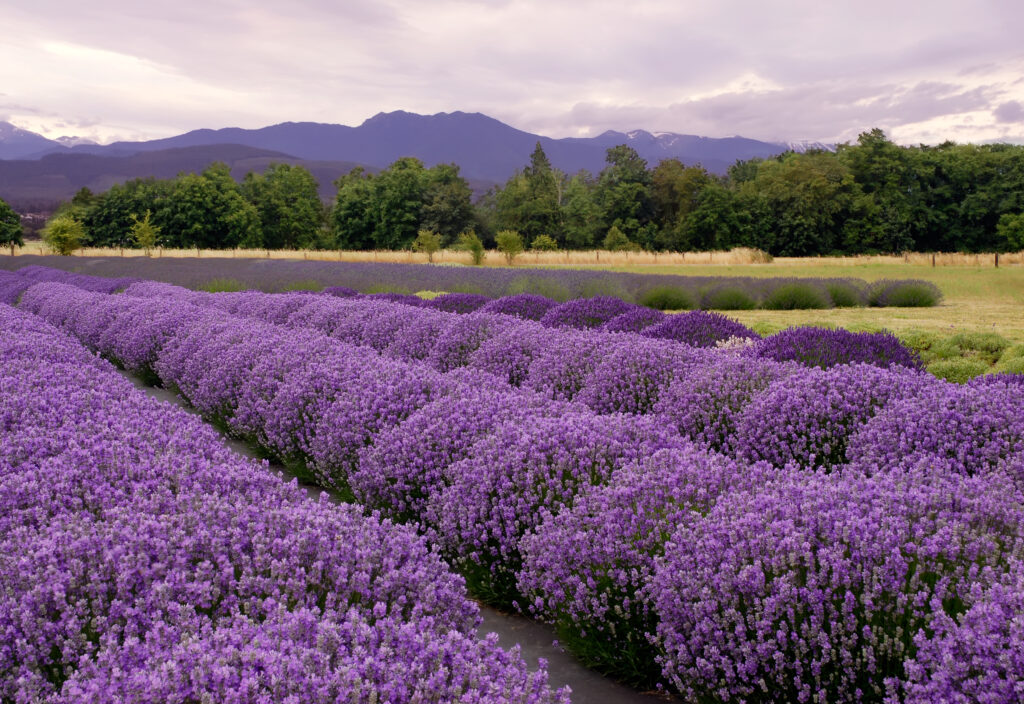 Anacortes
Located on Fidalgo Island in Puget Sound, this is the perfect spot for water activities and seafood lovers. There are also several fun hikes in Anacortes!
With beautiful views of the surrounding water and islands, Anacortes is a one-of-a-kind spot and easily accessible by ferry, making it a hassle-free island destination.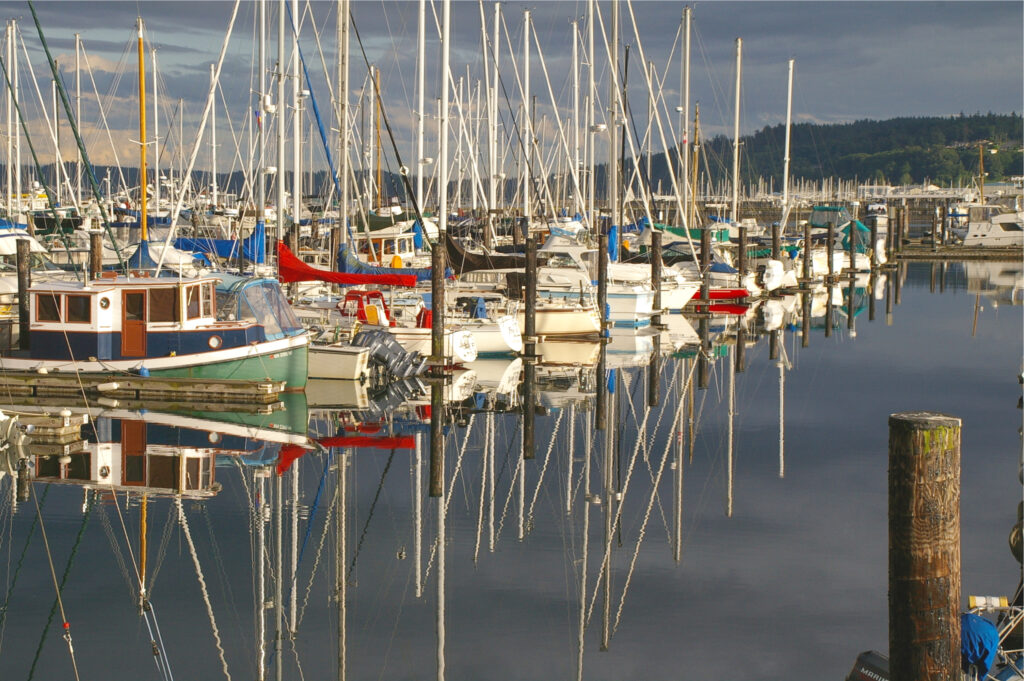 Eastsound
Also in San Juan County, this charming Washington small town in located on Orcas Island, so small that there aren't even any traffic lights.
This historic and lovely village is full of activities in the surrounding areas and in the town itself.
Offering a slow and friendly atmosphere, stores are locally owned, which means no strip malls or chain restaurants.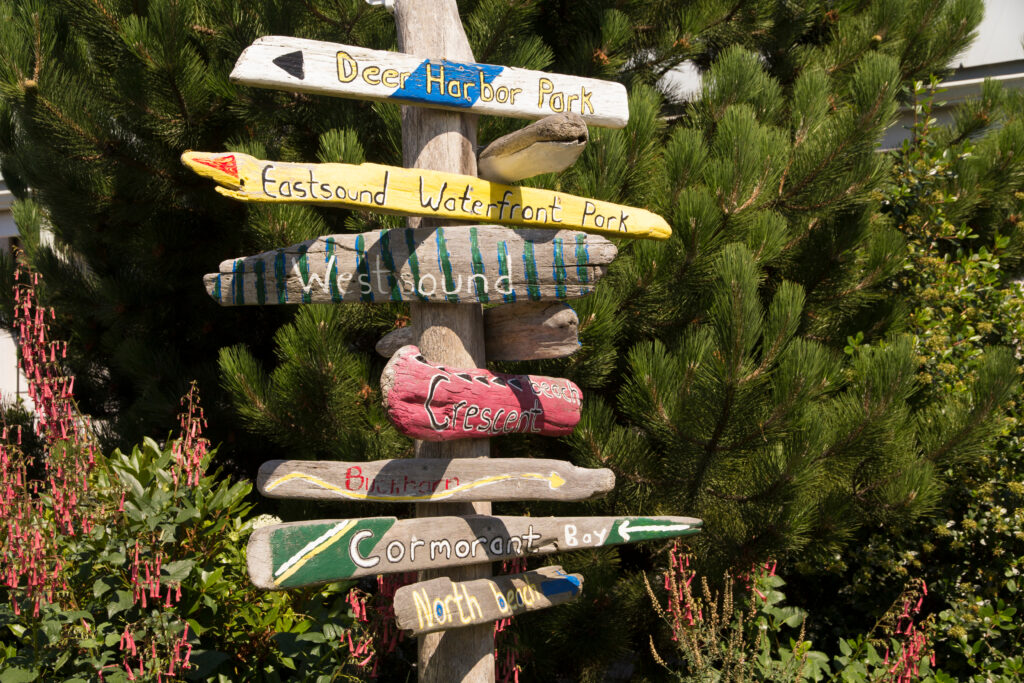 Leavenworth
This Bavarian-style town nestled in the east side of the Cascade Mountains is something out of a fairytale and is indisputably one of the best small towns in Washington state.
It is a must-see destination that is made all the better with yearly festivals that transports its visitors to a whole other place and time. A few of the more popular times are during Oktoberfest and December's Lighting Ceremony during winter in Leavenworth.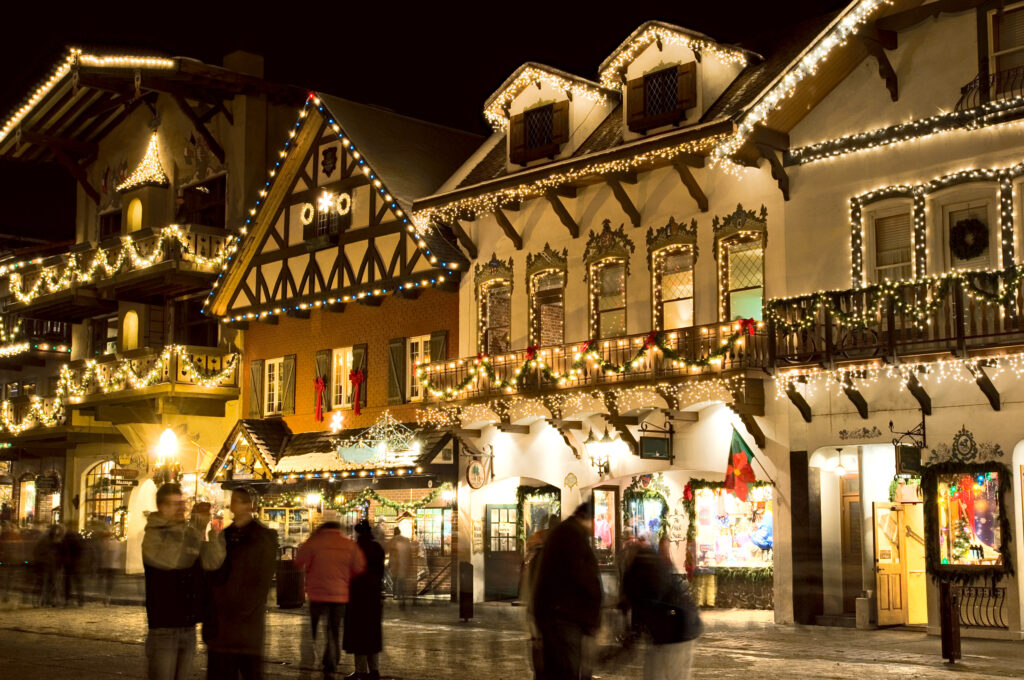 Coupeville
The second-oldest town in Washington state has worked hard to preserve its historic architecture with Captain Coupe's original home, built in 1853, still standing.
Located on Whidbey Island, one of the loveliest islands in Washington, Coupeville is perfect for ocean and mussel lovers as they are the town's specialty. Activities are in abundance on and around the water.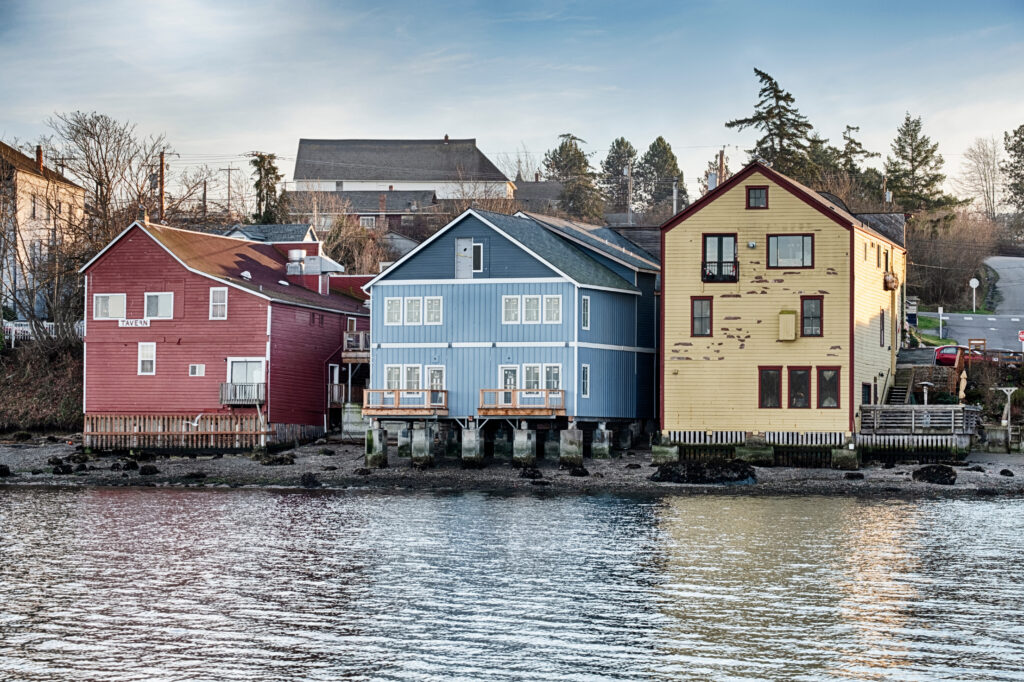 Friday Harbor
After stepping off the ferry, the small and charming town of Friday Harbor is an enchanting place to relax and enjoy the views.
Like anywhere else on San Juan Island, there are no chain stores or restaurants, you will only find small local stores and shops to browse.
For an overnight trip, bed and breakfasts are in abundance here.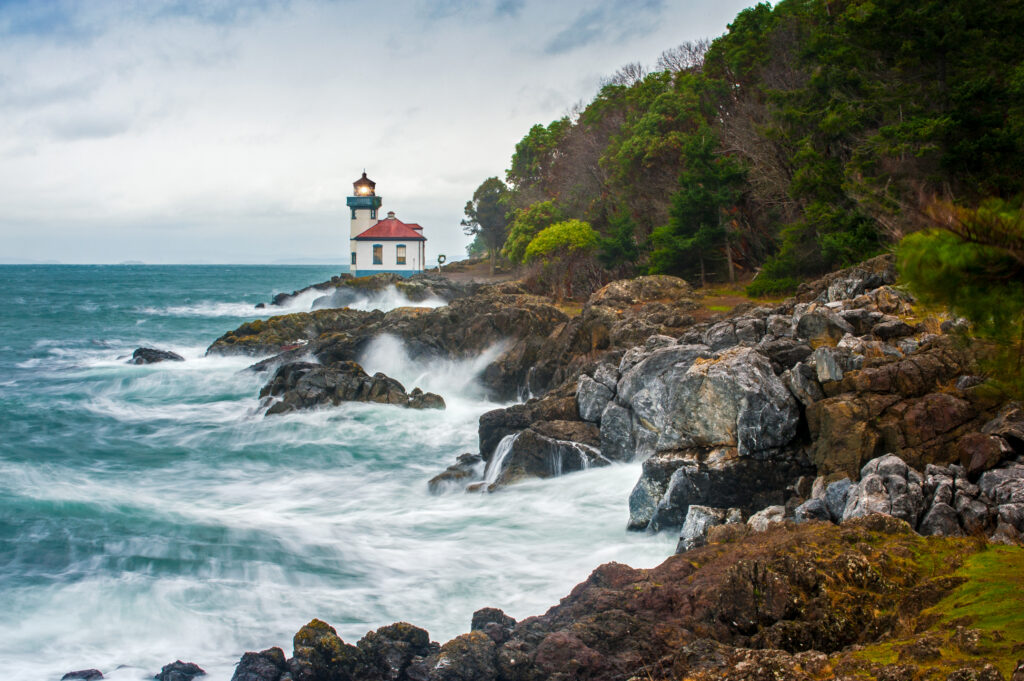 La Conner
Often spoken of as one of the best places to both visit and live in Washington, this small town located on a river that leads to Puget Sound has something about it that people can't get enough of.
A large, beautifully designed bridge helps the town's known as a romantic spot.
There is also an annual tulip festival held here that cannot be missed.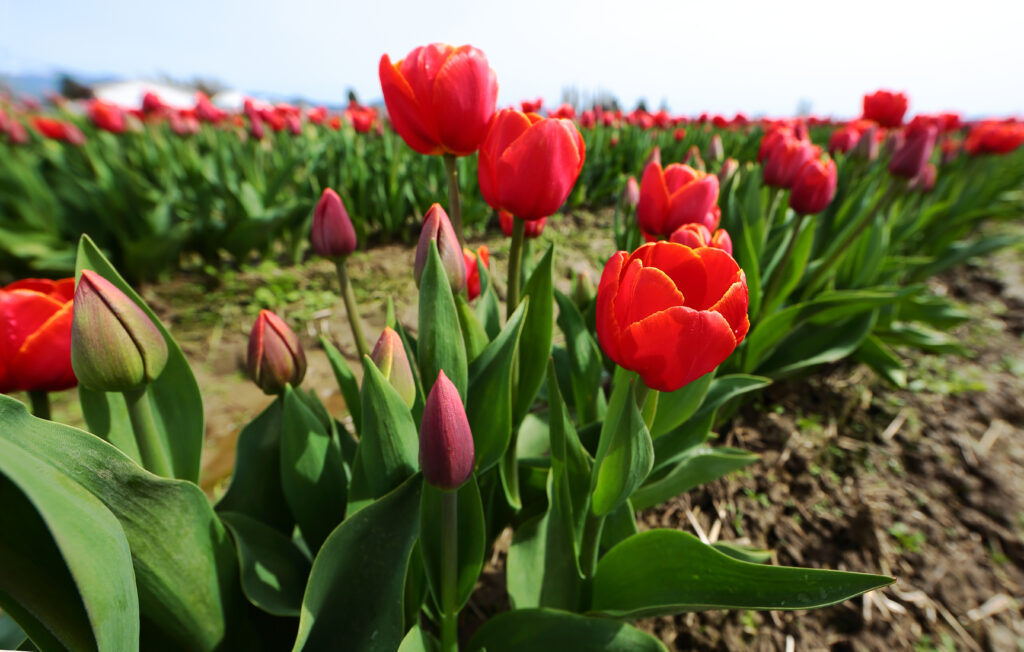 Poulsbo
Originally settled by Scandinavian settlers, as seen today by the Norwegian style architecture, this charming town is unique and a great getaway from busy life.
With a small art college nearby, you are sure to find many great artists.
Be sure to grab some world-famous Poulsbo Bread while in town, as it is the only place to get it.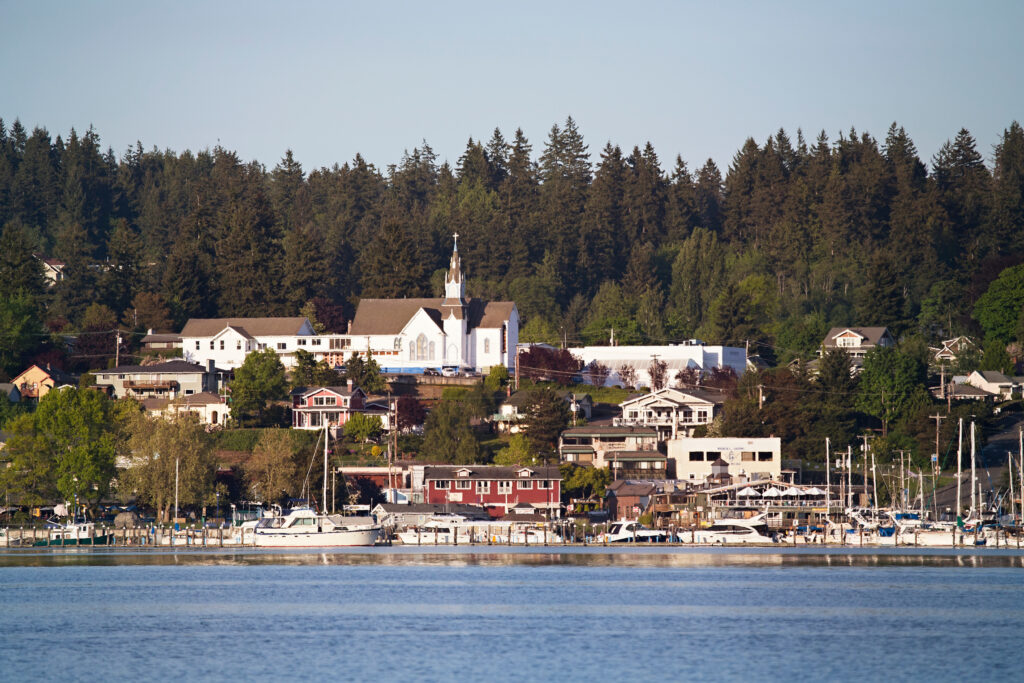 Prosser
Located in the heart of Yakima Valley, this small town is in the heart of Washington's wine country.
Surrounded by historical agriculture and offering a wide selection of fine wine, brews, and barbecues, this is a favorite spot for many.
For an added bonus, hot air balloons fill the skies during the Prosser Balloon rally and Harvest festival.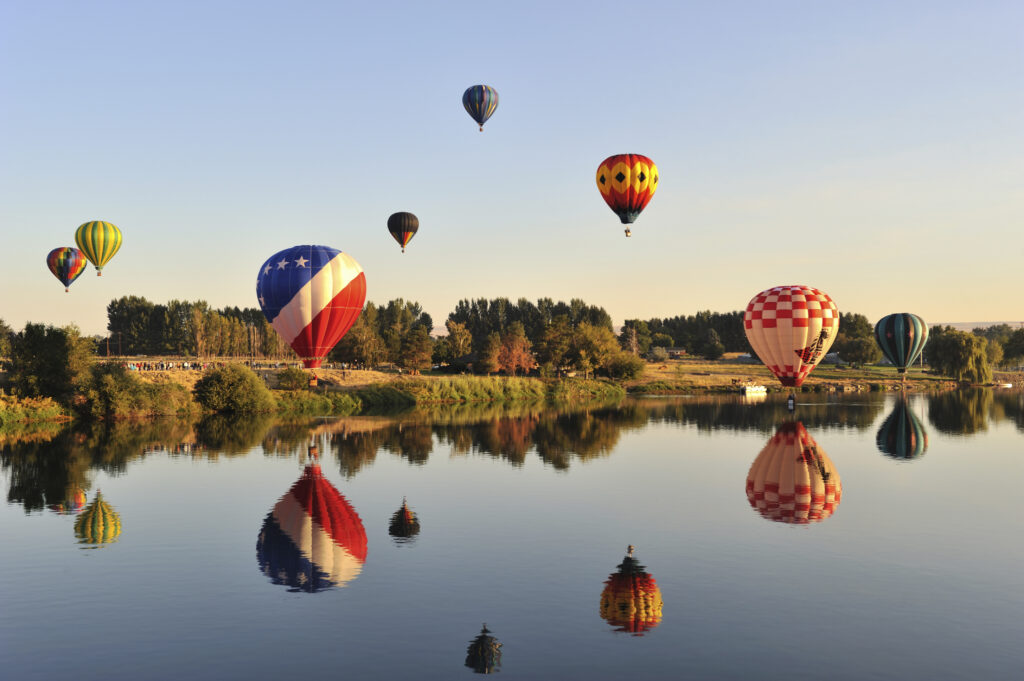 Centralia
Located right off of I-5, almost halfway between Seattle, WA, and Portland, OR, this is a perfect spot to get out and stretch your legs.
From Centralia, Mount Saint Helens is not far off. Outlet malls are in abundance making shopping a must-do and gives the town a unique mix between old charm and modern activities.
Vashon
At a 20-minute boat ride from Seattle, Vashon Island is the largest island in Puget Sound and a must-see.
The charming downtown is easy to walk and offers much to do. The entire island is worth checking out as it offers views of beautiful old and new homes, relaxing beaches, and great hikes.
Occasionally, you will also bump into stand-alone stores and shops dotted around the island that are worth stopping for.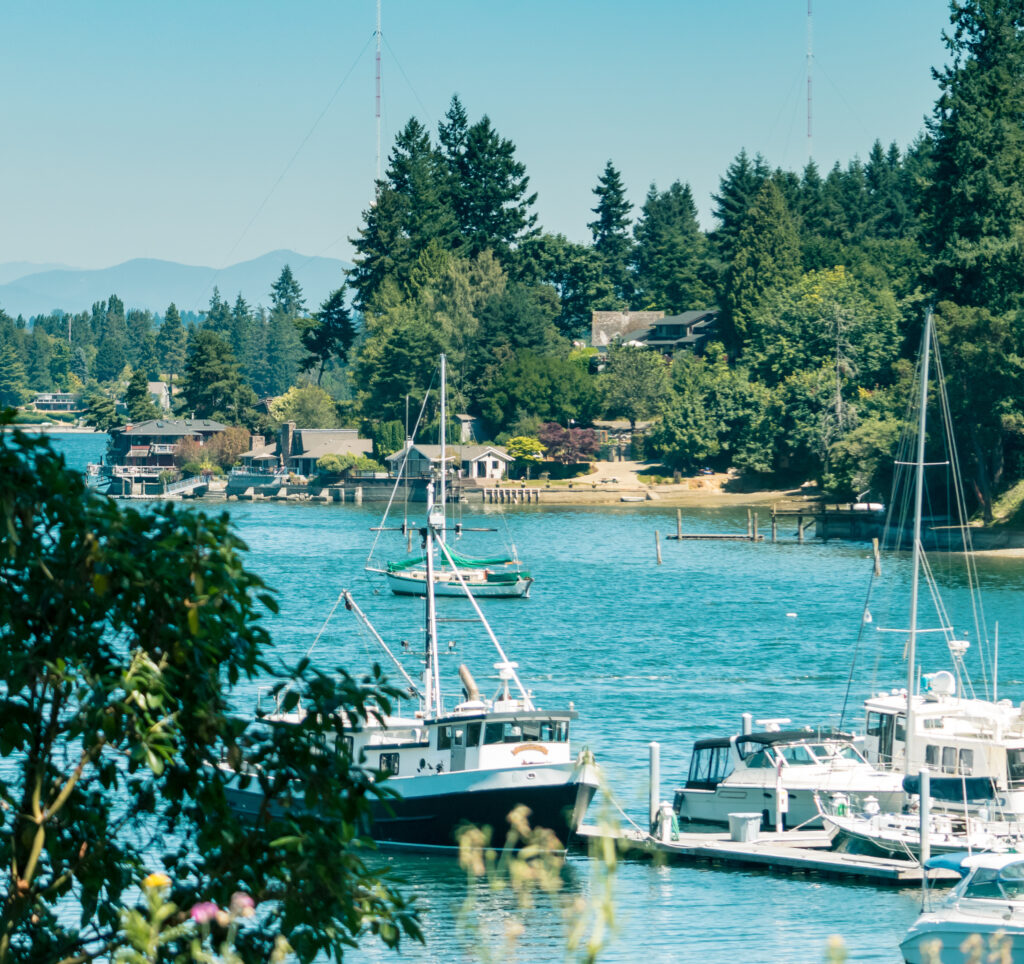 Langley
Located on Whidbey Island, this tiny town is less than one square mile and known as "Village by the Sea".
Known for its laid-back, almost hippie style and a center for arts, there are plenty of quirky coffee shops and art galleries to explore. Book stores, antique shops, boutiques, and live performances to name a few activities that truly make this town unique.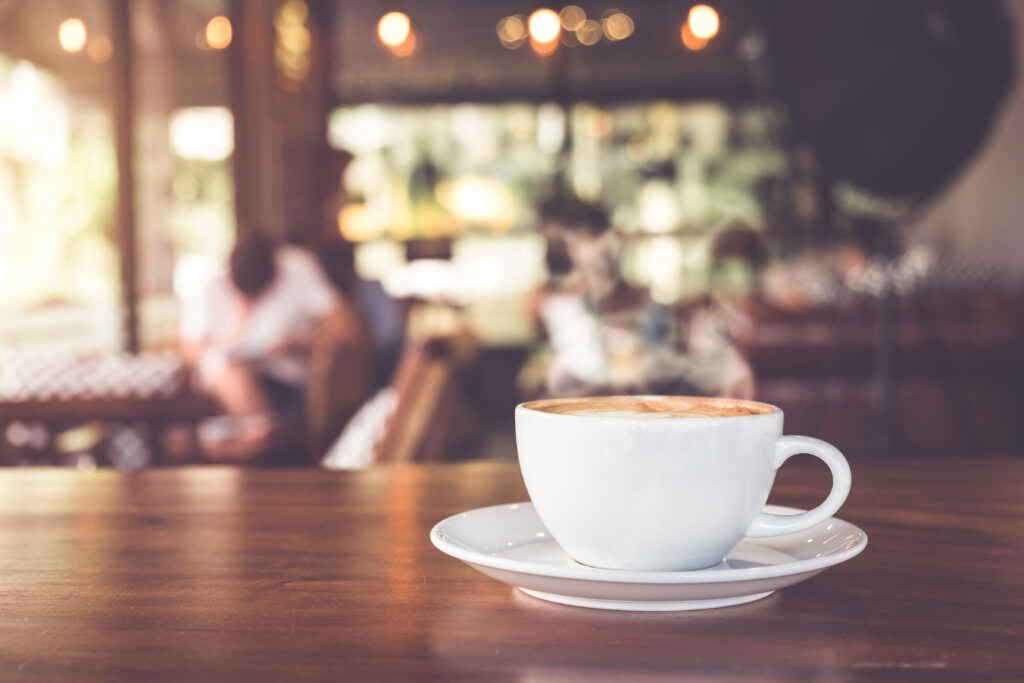 Black Diamond
After exploring the nearby River Gorge and Flaming Geyser Park, this little town offers a great place to relax and unwind.
Set with views of the mountains and surrounding forest, the atmosphere is warm and welcoming.
The town can be further appreciated by its careful planning to expand, so as to impact the surrounding environment as little as possible.
Carnation
Offering berry picking in the summer and wonderful gourd and pumpkin picking in the fall, this is a relaxing getaway. Be sure to check out the medieval English village that offers a living history experience.
The town is also situated right on the path to Snoqualmie and Tolt rivers, making it a perfect place to stop and stretch your legs.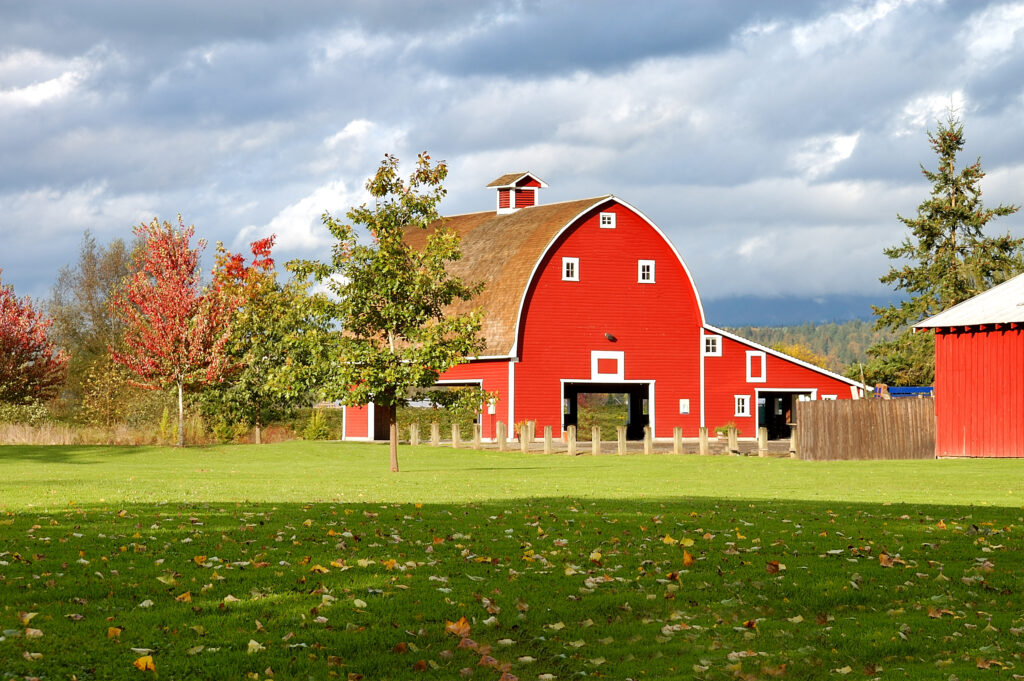 Walla Walla
Known as Washington state's wine country, this Walla Walla offers some of the best wine and food in the state. Shopping is also in abundance here with many stores and boutiques.
Set with a backdrop of the mountains, vineyard, and farms the atmosphere is something unique and relaxing.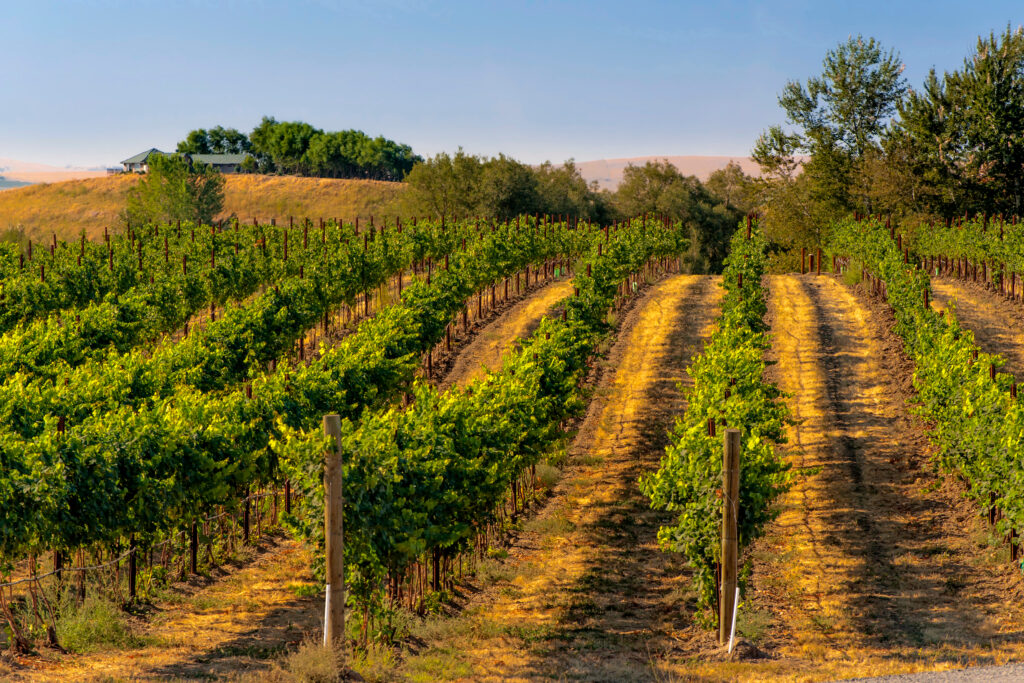 Winthrop
This charming town has one western themed road running through its downtown, but that doesn't mean there isn't a lot to do.
Good food, shopping, and cute lodgings are within the town and as is located in the North Cascades, it is a great spot to explore the surrounding area. The town itself hosts a number of yearly events that are a must-see.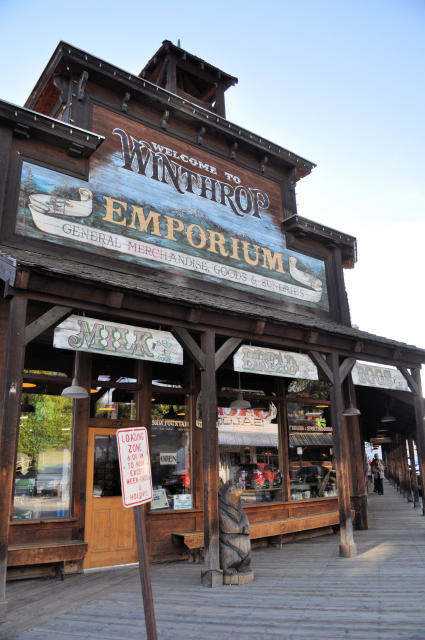 Green Water
If driving to the Green Water recreation area for hiking, camping, off-roading, or to play in the snow-park; the town you pass, if coming from the west side, is a must stop.
The truly tiny town of a few buildings offers good food and some shopping, a great place to get out and stretch your legs.
Twisp
A short drive from Winthrop, Twisp is named after the Twisp River and is a relaxing little town of fewer than 1000 people.
The views of the surrounding areas are the perfect backdrop for shopping at the local organic markets. Fishing and hiking are in abundance and at the end of the day, lodging is available in and around the town.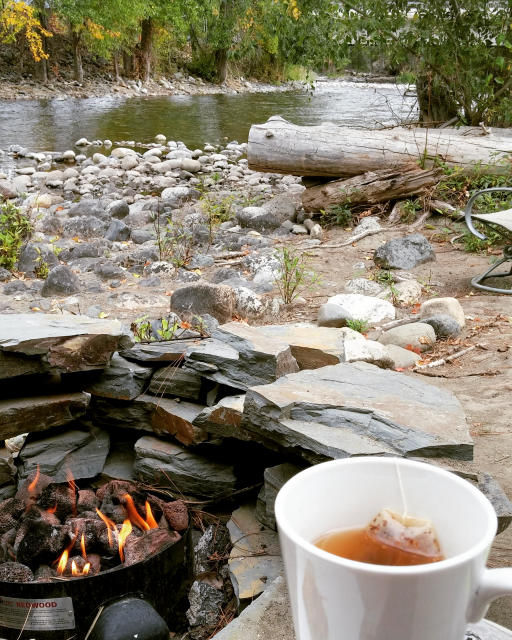 Kettle Falls
Named for the falls on the Columbia River the town was built next to, this quirky but very quiet small Washington town is a unique relaxation destination.
The slogan displayed as you enter town reads '1640 friendly people & one grouch' referencing the yearly vote to determine the year's town grouch. Each vote costs a quarter and money raised goes to charitable causes.
Elbe
At the gateway to Mount Rainer National Park, this tiny town is the perfect spot for train lovers.
This town has the largest collection of train cabooses in North America. You can even catch rides on vintage trains to get stunning views of the mountains and forests.
Unique train-themed food and lodging is available in abundance.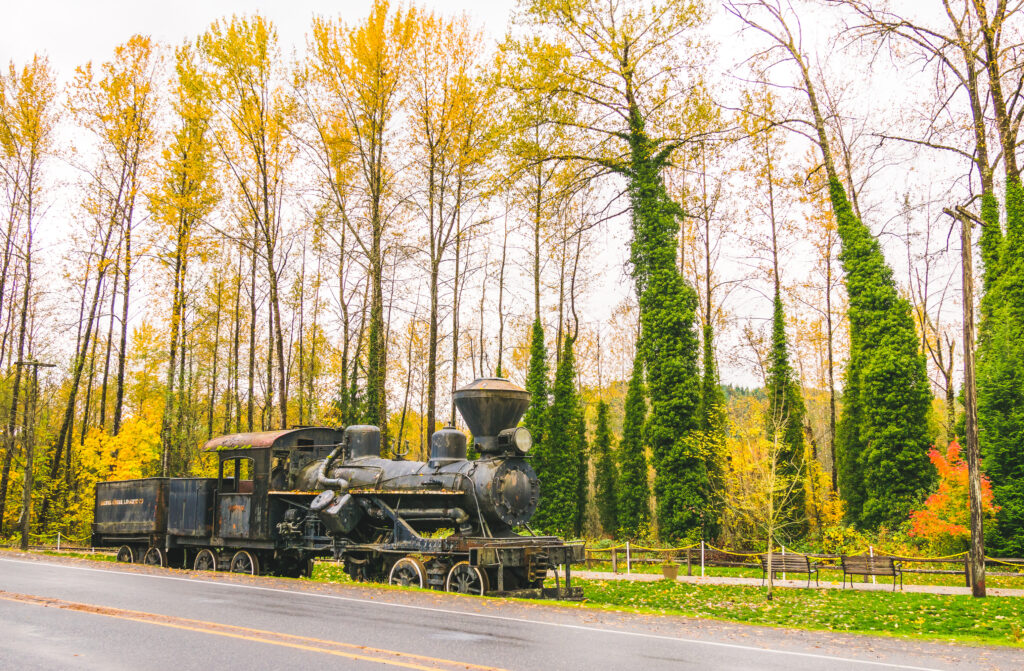 Puyallup
Home to the Puyallup fair-grounds where the yearly Washington State Fair is held, this once tiny town has grown larger in recent years.
A charming downtown offers good food from hole-in-the-wall restaurants and shopping. Sculptures from local artists dot the walkways and history is around every corner.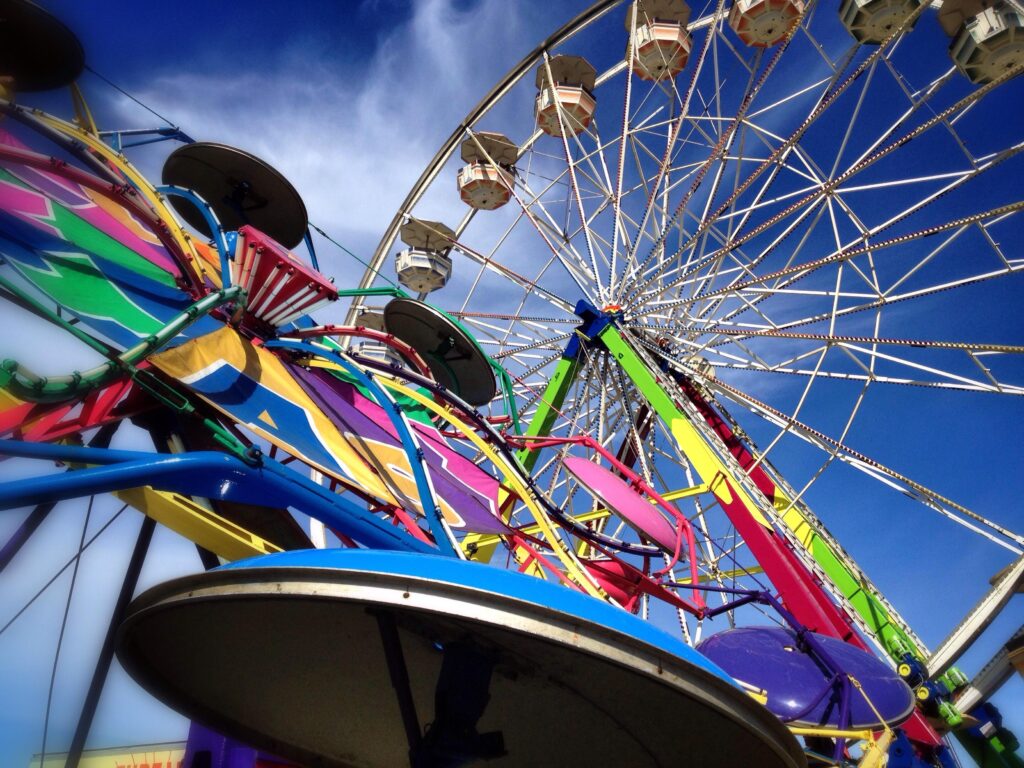 Sumner
Located next to Puyallup, the lesser-known town of Sumner hosts part of the Daffodil Parade and daffodil themes are woven into the brickwork of the downtown streets and building.
This town offers a variety of good food and unique shopping, specifically more vintage and antique styles.
Edison
Named after the famous Thomas Edison, this town is known for its classic Northwest styles of art and food. Many of the locals are artists or farmers.
There is a huge selection of organic options from the miles of farmland surrounding the few streets that make up this truly country small town in WA.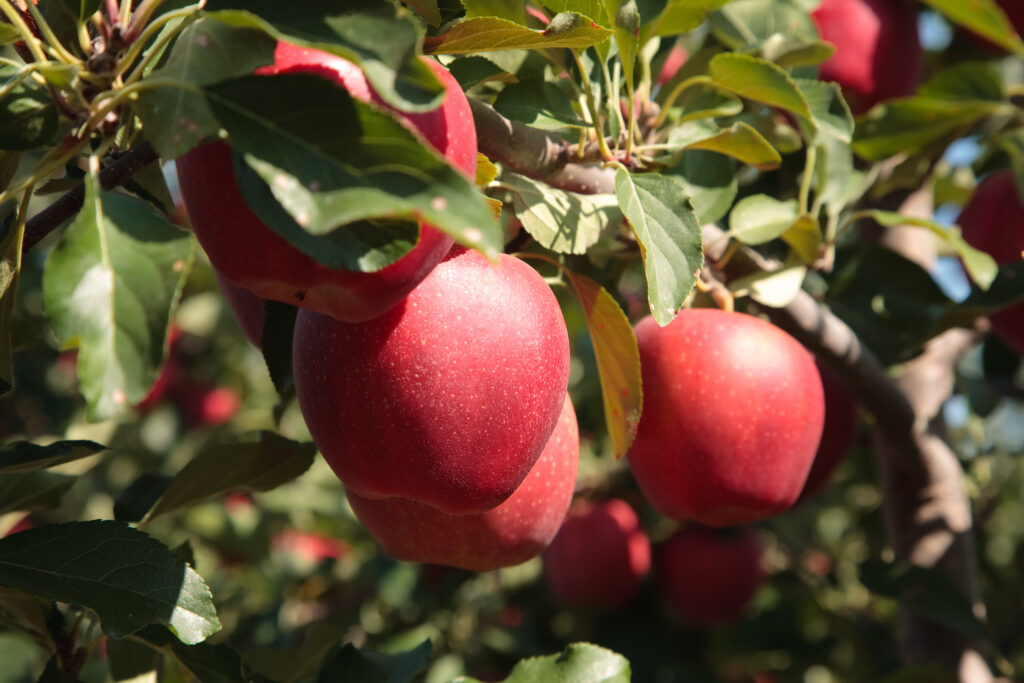 Stehekin
This is the most remote and possibly the most interesting town on this list of the best small towns in Washington, as the only way to get here is by boating the entire length of Lake Chelan or hiking through the backcountry.
This tiny town has a handful of buildings, but great food and a short hike to a beautiful waterfall. It takes some effort to make it to this town but well worth the trip.