The Pacific Northwest is one of the prettiest places on Earth and it is the site of many wonderful opportunities to enjoy sightseeing and great cuisine. Hood River is also a little-known haven for vineyards, making it a great place to head if you love wine tasting. Located near Portland, Hood River is just a bit away from the hustle and bustle of the city without feeling too remote.
Not everyone is aware that the Pacific Northwest is home to many excellent wineries, and many of the premier wineries in the state are located in Hood River. Beautiful tasting rooms with a view of the mountains are the norm here, and you really can't find a more picturesque place to go try some wines.
If you want to experience the beauty of the Pacific Northwest and go wine tasting at the same time, Hood River is a must-visit location for you!
15 Hood River Wineries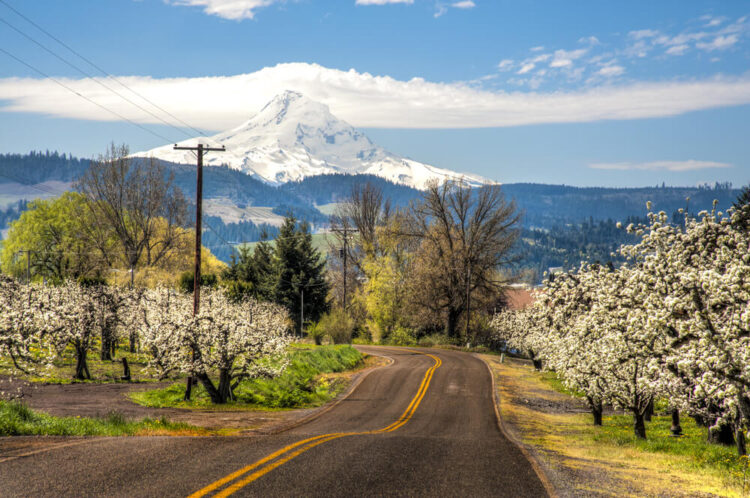 Some links in this post may be affiliate links. If you make a purchase through one of these links, we may earn a small commission at no extra cost to you. Please see our

disclosure policy

for more detail.
Marchesi Vineyards
Owner Franco Marchesi brought his love for wine with him from his hometown in Italy. This is an authentic winery full of Old-World charm. Come here to see the beautiful property and try the unique wines that are made with traditional processes.
Enjoy a lovely cheeseboard and some Italian salami with the delightful Sauvignon that the vineyard is well known for. Also, make sure that you don't leave without at least tasting the Solimano which is a delightful fruity blend that is a specialty of Marchesi.
Mt Hood Winery
This gorgeous winery is a must-visit if you love to get the full tour of a wine-making business. The Bickford family has been farming in the Hood River Valley for generations and the vineyard is just an extension of this passion for growing things.
Come here for delicious whites like the Estate Pinot Gris, or have a glass of the sumptuous Pear Wine for something unique and totally special. They also make a wonderful Syrah that is well known for being an award-winning local variety since 2018.
Cathedral Ridge Winery
Located near the iconic Cathedral Ridge, this is a beautiful location to see the scenery while also tasting some excellent wine. You can learn about the Native American love story that took place here and that is a local legend. Try a full range of 26 wines at the same time, all of them award winners.
Pick from a full range of tasting types here, from basic to a premier private tasting. This is a location that will also allow you to take a full tour of the facilities if that is in your plans. Reds are the name of the game here and you can't go wrong with their Rock Star Red Reserve or their Merlot. They also make a beautiful Zinfandel and a really great 2018 Chardonnay Reserve.They have so many wines that you could try tons of different varieties here and never run into a bad wine.
Wy'East Vineyards
This winery offers a tasting room location and has a second locale that is used for weddings and other events. They are just a few minutes from downtown Hood River and have delightful outdoor areas to enjoy your tasting in the beauty of the vines and the pine trees.
This is the right place to try something new and the best wine on the menu here is the 2017 Carménéré. This unique delight is made with a Chilean grape variety that was thought to be extinct for over 100 years. White pepper notes and an oak fermentation process make this a must-try. The Cuvée is also utterly scrumptious. They make their own chocolate as well, making this the right place to taste multiple delicious things.
Hood Crest Winery
This tasting room has a covered patio with great air-flow and sun. Another special offering at this location is take-and-bake food that is delicious! Their lasagna and meatloaf are super good and make a great treat to take home for later. They also have a full kitchen with yummy pizza and other comfort foods on the menu.
Have a glass of their 2017 Tempranillo with its hints of fruit and vanilla, or a lovely oak barrel-aged 2018 Chardonnay. A personal favorite of mine is always a sweet wine and the 2018 Muscat Canelli is to die for. Another popular favorite for this winery is the Cracklin Rose with its sweet and unique strawberry notes.
Evoke Winery
Formerly Naked Winery, this local hotspot is still the same fun place with great wines. This is a pocket-sized tasting room that does tasting bundles that are super fun to try. They are known for their fruity local favorites with fun names like the Sure Thing Symphony, or the Climax Red Blend.
This is a young and hip place with a good sense of humor that offers up a huge variety of varieties, all with clever and silly names. You really can't go wrong here as all the wines are great and it's a lot of fun to pick from the naughty names on the menu and try each one out.
Phelps Creek Vineyards
This is an out-of-the-way location but well worth the drive. The scenery on the way is quintessentially Oregon and you will be so glad that you took the time to drive out to this tasting room for the scenery alone.
Once you get there, try the delicious whites like the Phelps Creek Riesling trio or the Columbia Gorge Chardonnay. They have reds on offer as well that make a lie of the rumor that Oregon reds are not as good as California reds. This is a great tasting room to visit if you really want the full Pacific Northwest experience.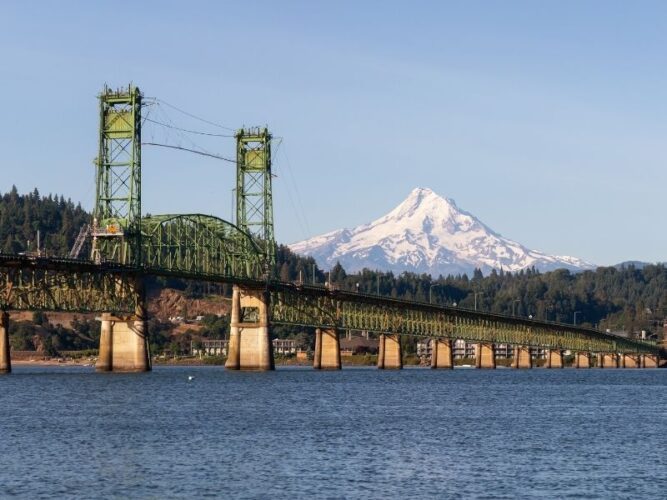 Stave & Stone Wine Estates
This location boasts a stunning view of Mt. Hood. Play lawn games or walk through the beautiful lavender field next door before your tasting begins. There is a downtown tasting room if you don't have the time to head to the actual winery, but you would be missing out if you didn't go see the vines and the views.
They have the usual suspects on the tasting list, like a delightful Cabernet Sauvignon, and a 2017 Merlot, but you should also save some room for their full slate of really great Pinot Noirs. Also make sure that you try a glass of the 2018 Quiver, which is chocolatey and boasts a touch of rosemary and berries.
Viento Winery
Quiet and understated, this is a lovely spot near downtown that was founded by local Rich Cushman. His first wine was a Riesling, but he has since branched out to create Sparkling wines, Dessert wines, and many other great varieties of white wine.
The sparkling wines are so good here, you have to try the Diamante Rosé and the Cuvee Diamante. If sparkling wine is not your thing, there is a whole list of great reds and rosés to try as well. There really is no wrong choice here at this great little winery and you should consider enjoying as many varieties as you can make time for.
The Gorge White House
This 30-acre orchard in the heart of the Hood River Valley is really not something that you should miss. The house is open for tours every day of the week and you can come here for U-pick fruits and flowers as well as wine tasting. There is artisanal food on offer every day as well, so if you need to grab a lunch before you try some wines, this is the right place to head to.
Try a Hard Cider Flight for a change of pace, and make sure to add the Raspberry and Lemon Pear to the selections that you elect to try. Their Red Blend is really good as well and they have whites on offer too. Being a fan of pear, I recommend the Heritage Pear for a refreshing and sweet tasting experience that you won't find anywhere else.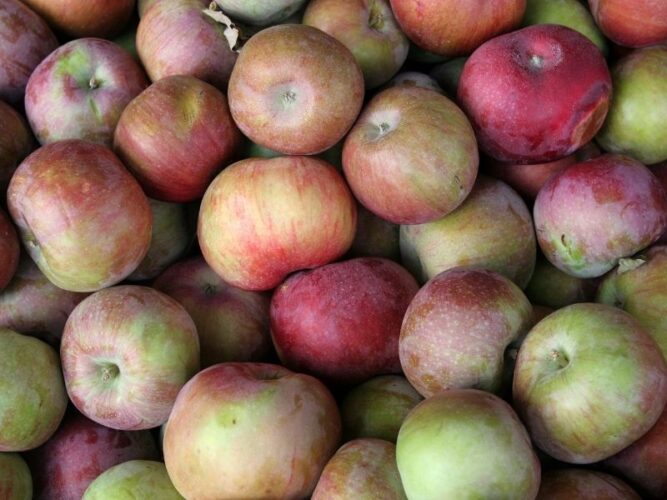 Hiyu Wine Farm
This sustainability-focused tasting room is as Oregon as it gets and you can sit down at the long wooden tables and take a gander at the spread of the property while you taste their creations. This place is as much about the art of the process as it is about the outcome, and their passion for wine-making is second to none.
The Hiyu 2017 Corvus is barrel-aged for three years and has a unique flavor profile that you won't experience anywhere else. The fruity Arco Iris is also really great and is a fun tasting experience if you love a good pinot. Come here for an appreciation of the process and enjoy trying a really unique flavor profile while you are at it.
The Grateful Vineyard
Located slightly farther away from Hood River and more closely tied to Parkdale, this is still a great spot to sit in a lovely tasting room and sample some truly awesome local wines. They also make beers and ciders here, so you can bring your other friends with you who aren't wine fans.
Their Sparkling Cider is so good it has to get a mention here and they also offer up delicious coffee if you need a pick me up after your tasting. Their wine list, while limited, is excellent, and you can have a great Pinot Noir, or a really good Pinot Gris while you are here.
Upside Down Wine
This uniquely-named tasting room has a uniquely great goal in mind. Every sale of their Gold Drop Collection makes a donation to end human trafficking. This means that you come here to try the Gold Drop Malbec for the taste as well as for the sake of a great cause and then move on to other items they have on offer.
Their Rescue Rosé is also excellent and they have a charming 2014 Merlot on offer as well. Every purchase at this winery goes to a good cause of one sort or another, which means that you pretty much have no excuse not to drop in to try all their wonderful wines.
AniChe Cellars
This little boutique winery boasts some of the best creations of Rachael Horn's skill with at wine creation. This winery was born in an old horse barn that was made into Rachael's winery and a local favorite came to life. Both winemakers are locals and stand by their values of local support and local approval with every wine that they create.
Come here to try the Persephone 2015 which is an award-winning blend of Malbec, Cabernet Sauvignon, Merlot, and Petit Verdot. Buy one of owner Rachael Horn's novels and read it while you sip. This is a local experience full of charm that will give you a real sense of Hood River wineries and what they stand for.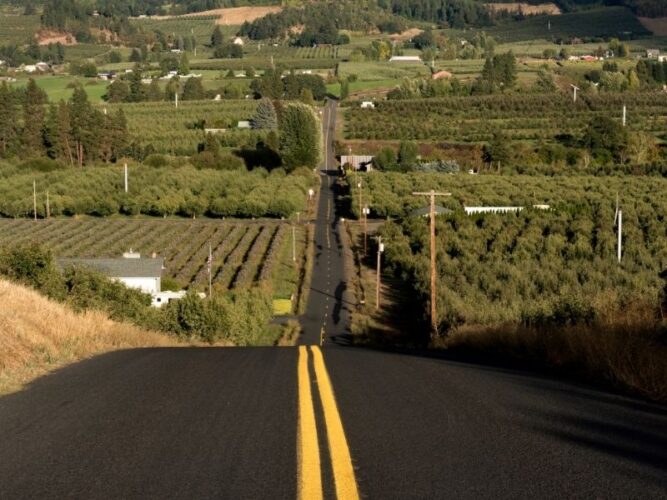 Hawkins Cellars
This is a larger winery in Hood River with a truly gorgeous tasting room at their main location. You can see much of the Underwood Mountain area when you go to visit them and you can even pack a picnic and eat it on their expansive lawn area.
The Barrell Select Viognier and the 2019 Stormy Morning Rosé are super good, but you can also choose from their list of current releases that are updated each year. They seem to always have a great Pinot Noir out and you can count on them for a whole host of really sumptuous reds.
**
Hood River is the right place to go for some rest and relaxation and the chance to enjoy the beautiful scenery. You can always come just to see the Gorge and the pretty town, but you will really be missing out if you don't set aside at least one day to go wine tasting.
If you love wines, you could plan a trip to Hood River just for the wineries. Stay at a local B&B and try the local wines that they will inevitably have on offer.
Branch out from this local experience and plan a trip to all the Hood River wineries that you want to visit while you are in town. You may not get to them all, but you can sure try!
Writer: Brianna York
Pin This Guide to Hood River Wineries