Usually, when people think of amazing places to visit in Washington, Bainbridge Island comes to mind. Whether it's to visit famous World War 2 sites, art museums, or to explore what their small town has to offer, these all give an amazing experience for a day trip, and traveling from Seattle to Bainbridge is doable for a day trip.
However, there are only a couple of ways to get to Bainbridge Island from Seattle. One is to take a nearly 2-hour scenic drive around the state. The other is to take the ferry from downtown Seattle.
Thankfully, Bainbridge Island is easy and affordable to get to. Also, once you get there, since it's so small, you don't need a vehicle to get around and enjoy it.
Here's everything you need to know when planning a day trip to Bainbridge Island from Seattle.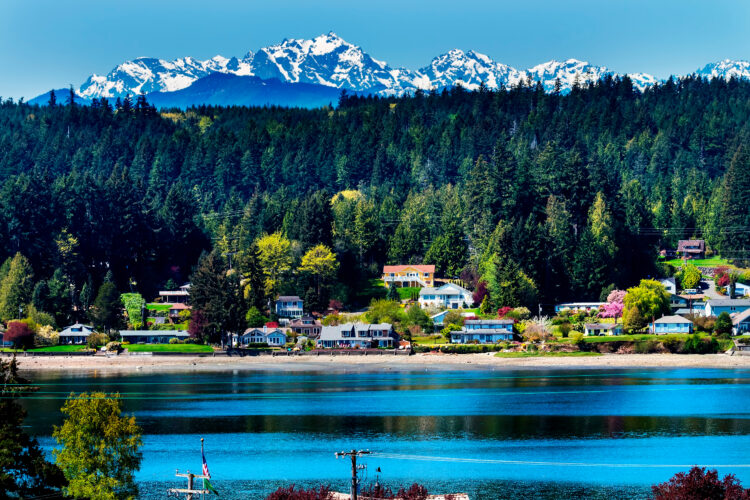 Some links in this post may be affiliate links. If you make a purchase through one of these links, we may earn a small commission at no extra cost to you. Please see our

disclosure policy

for more detail.
Seattle to Bainbridge by Car
If you'd like to combine a short road trip with your day trip to Bainbridge from Seattle, you can take the scenic route.
Since Bainbridge Island is well—an island—there aren't many ways that you can get there by driving.
The only way to get there with your car is to cross a bridge on Highway 305 that connects Bainbridge to the mainland.
Even though it's a long journey—around 1 hour and 45 minutes—this will give you plenty of time to explore a lot of the breathtaking emerald scenery and small towns Washington state has to offer.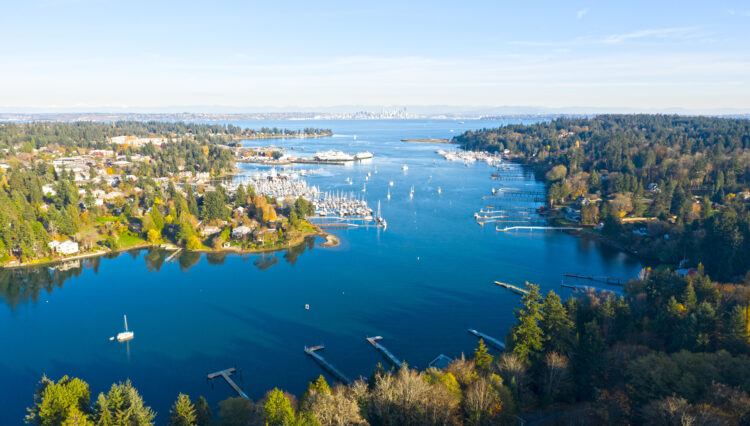 No matter which route you choose, it will likely take you through Tacoma via Highway 16, to Highway 3 at Bremerton, and Highway 305 through Bainbridge.
This option is best for those who want to explore the small towns of Washington and turn adventuring to Bainbridge into a longer journey.
Be sure to use Google Maps, any map-related app, or a physical map, when planning your trip.
Furthermore, if you're using an app, be sure to look for potential construction going on or road closures, these could put a dent in your adventure if you're not careful.
Since the journey is so long, we don't recommend going this route unless you're already around Bremerton.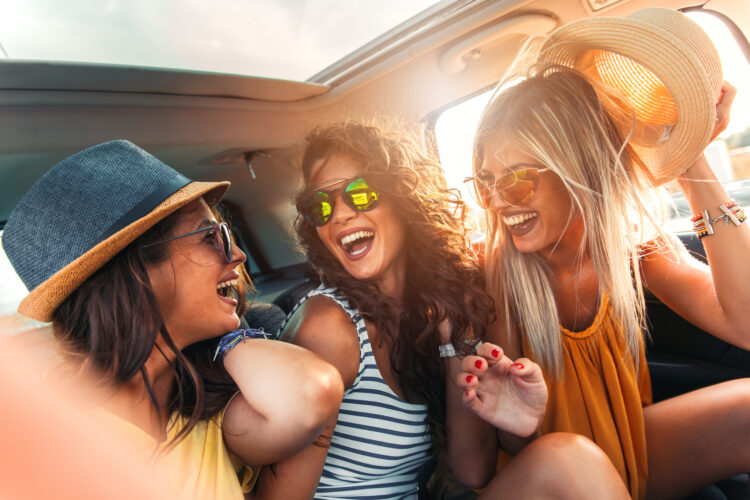 Seattle to Bainbridge By Ferry
For most travelers looking to take a day trip to Bainbridge from Seattle, traveling from Seattle to Bainbridge by ferry is the best option.
If you're looking for one of the best ways to experience Washington's beauty in the shortest amount of time, take the ferry.
You can either take a car onto the ferry or enter by foot. This depends on you and if you want to pay more and deal with your ride on Bainbridge Island.
Also, you won't need a passport or photo ID when taking the ferry to or from Bainbridge.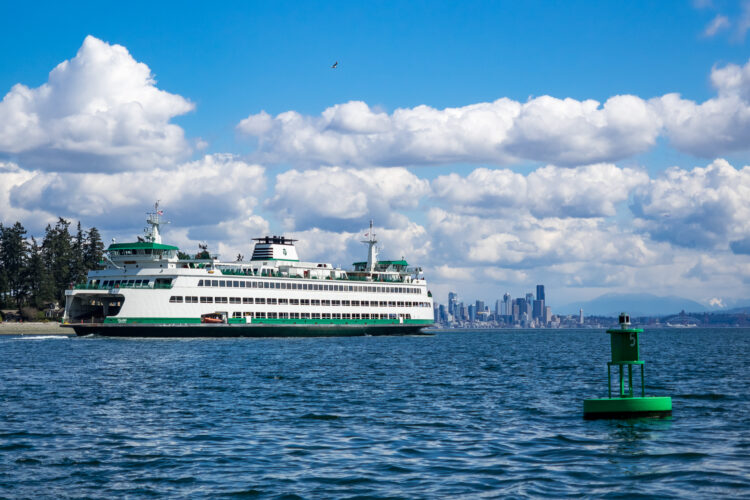 How to Get to the Bainbridge Ferry Terminal
The address is 801 Alaskan Way Pier 52 Seattle, WA 98104 in case you just want to plug it into your map app.
Whether you're walking or driving, both routes are easy to get to the terminal. Just make sure that you pay attention to the signs; otherwise, you could find yourself on a ferry to Bremerton.
To have a better idea of whether or not you're around the right boat, refer to this schedule. Also, make sure to double-check the ferry's schedule in case of anything changes during holidays or weekends.
If you're driving to the ferry, and decide to walk from there, you can find parking beneath the Alaskan Way viaduct.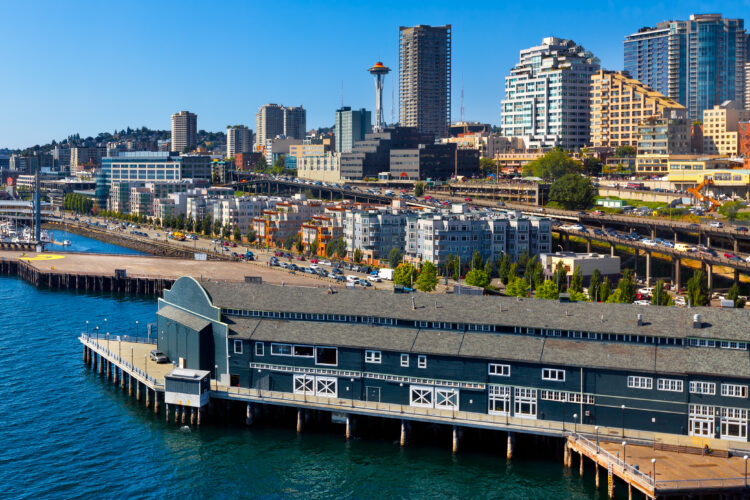 Busiest Times to Ride the Ferry
To avoid potential delays, or to have more breathing room on the ferry, avoid Sundays between 11 a.m. and 7:30 p.m. It would be best to leave in the early morning to risk any congestion.
Furthermore, avoiding the ferry around mornings and rush hour on weekdays, late afternoons on the weekend would be the best way to enjoy your trip.
How Much Does the Seattle to Bainbridge Ferry Cost?
Pricing for the Bainbridge Island ferry depends on the time of year. Outside of peak season, the following prices apply.
Fortunately, if you're on foot, it'll cost less:
$8.50 for adults
$4.25 for seniors (over 65) and children (6-18 years)
Free for Children under the age of 5
If you're taking a vehicle into the ferry, get there at least 20 minutes early in case the boats fill up.
The rate for a compact car up to 14 feet (around 4 meters) is $12.05. For those up to 22 feet (close to 7 meters), it's $15.35. Lastly, vehicles in the aforementioned categories owned by seniors or disabled drivers are $13.20 and $9.90.
If you are on a scooter or motorcycle, the prices are $6.60 for adults as opposed to the $4.45 that disabled and senior drivers pay.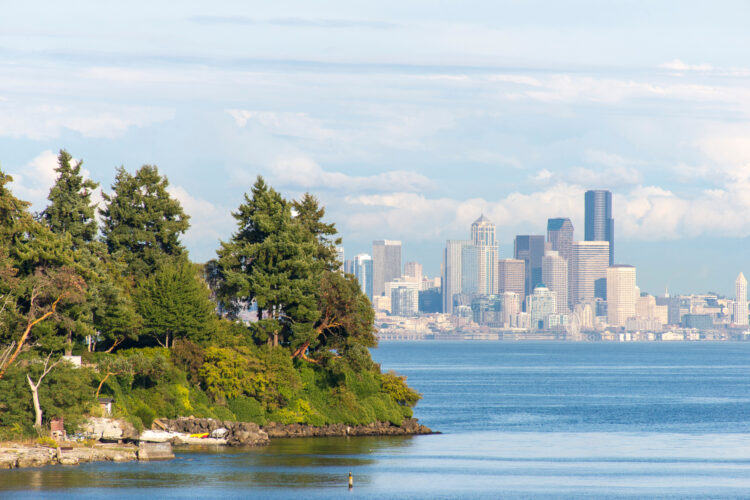 Peak Season Bainbridge Island Ferry Prices
During the peak season, May 1st through September 30th, the prices will rise due to more tourists in the area.
Here's what the price change will look like for all groups:
14 feet (around 4 meters): $14.30
22 feet (close to 7 meters): $18.20
Motorbikes and scooters: $7.90
Senior/disabled drivers: $12.25, $16.15, and $5.85
Note that no matter the season, these prices only reflect a one-way trip. The return journey is free!
Furthermore, make sure that you still look into the prices before you get your tickets, since they can change at any time.
Also, you can buy these tickets ahead of time. They'll be good for 90 days and it's recommended that you do this. Otherwise, you could be spending a long time in the line for the terminal instead of relaxing or enjoying more of the best things to do in Seattle.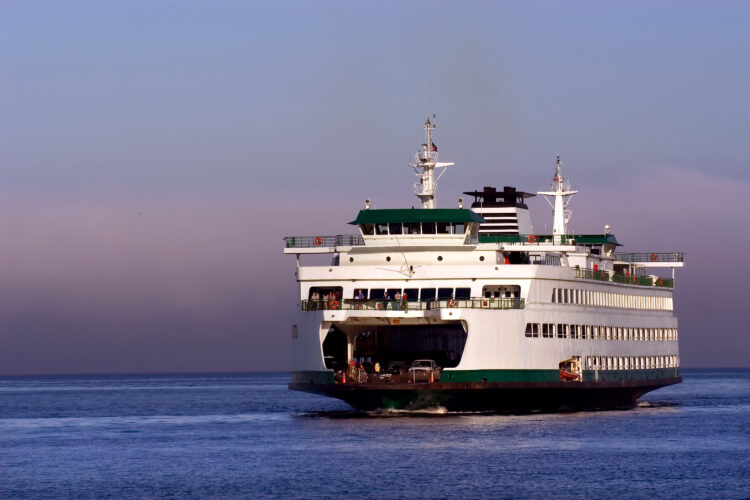 Public Transportation Options on Bainbridge Island
Ideally, if you want to save the most money to put toward other expenses on your trip, you should walk or bike onto the Seattle to Bainbridge ferry. Thankfully, Bainbridge has an in-depth map covering the best areas for people to venture.
You can either print that map, or they have another one that you can download for reference.
If you'd rather save your energy for something else, don't worry! There are plenty of ways to explore the island with public transportation.
For one, you have Kitsap Transit, which is accessible from the ferry terminal. Their route map in addition to additional information can be found here.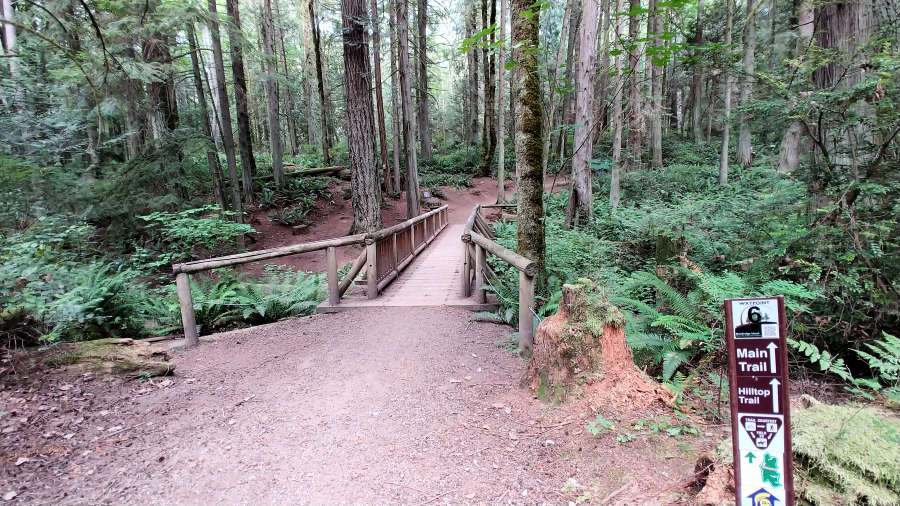 Furthermore, another perk is that it uses the ORCA Card, a contactless smart card that eliminates the need for cash.
To sign up for this, just register online and pick up the card. Don't worry, you don't need an ID or a passport to get this. To add to that, you can also use the ORCA Card to pay for ferry tickets.
If you're restricted by the hours or just need an alternative in general, opt for the rideshare service, BI Ride.
To use this, either call 1-844-424-7433 (1.844.4BI.RIDE) or refer to their scheduled stops and jump on.
This is only $2.00 and you can use your ORCA Card if you signed up for it.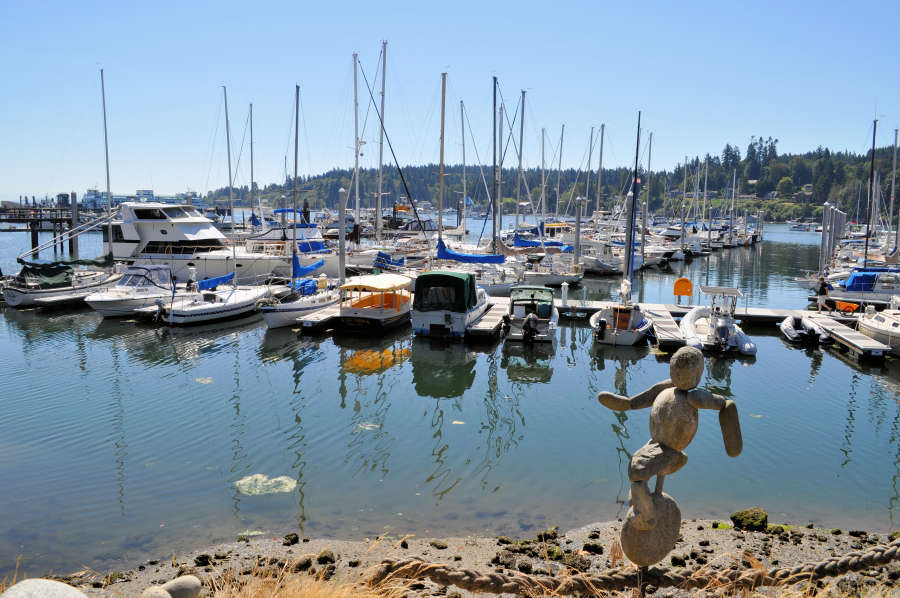 If none of those options are appealing, consider the following:
You can look at your Uber or Lyft maps to see if there are any available drivers. If not, Viking Cabs also offers a taxi service for $2.50 per mile (around 1.60 kilometers). To get ahold of them, call (360) 244-4420.
If you love riding in electric vehicles and golf carts, Sweet Deal Mobile offers free rides from the ferry terminal and around the town in oversized golf carts.
You can rent a camper van—Volkswagen Vanagon—from Bainbridge Island's PacWesty. Keep in mind that if you're with pets, that this won't be the best option. Because they only allow you to have pets under special circumstances.
If you'd rather learn about the island from someone else, consider joining a tour group. From here, you can explore areas such as the winery, the Suquamish Museum, and more.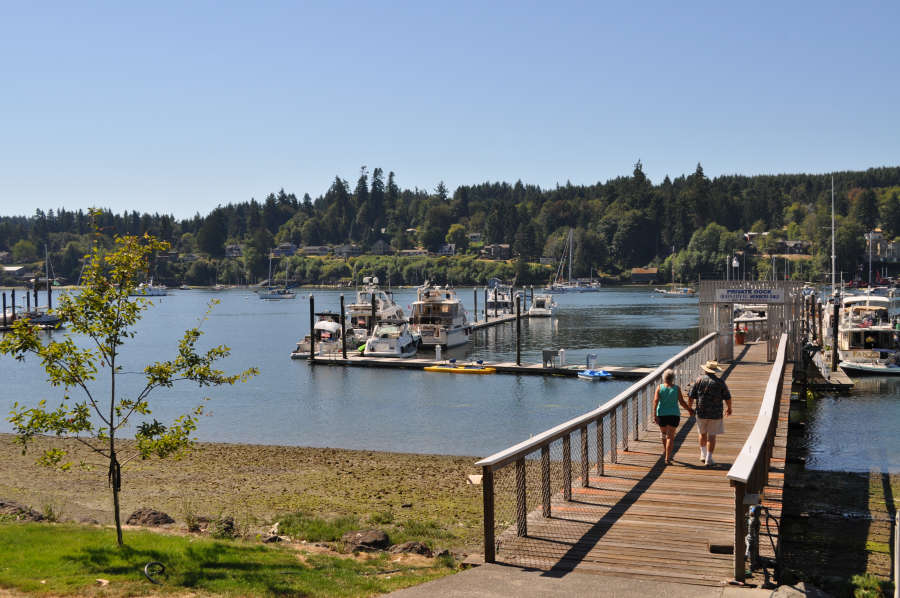 Are There Other Options For Getting to Bainbridge Island From Seattle?
Unless you know someone who's willing to take you across the water with their boat or seaplane, swimming would be your only other option. This isn't recommended.
Furthermore, by taking the ferry, the best option, you'll get to watch Seattle's picture-perfect skyline as sea spray brushes against your face.