Seattle has an abundance of fun and quirky activities within its city limits, but its location is the cherry on top. Surrounded by natural beauty and many interesting, if smaller cities; there is no shortage of incredible Seattle day trips to choose from.
From ocean views to mountain trails and beautifully build towns, here are the best day trips from Seattle.
All travel times are calculated from downtown Seattle therefore depending on where individual adventures start, the actual travel time can vary.
Some of the destinations also rely on a ferry, which can also add a degree of unpredictability when traveling depending on how busy it is. Stay updated and be patient, it's about the journey not the destination!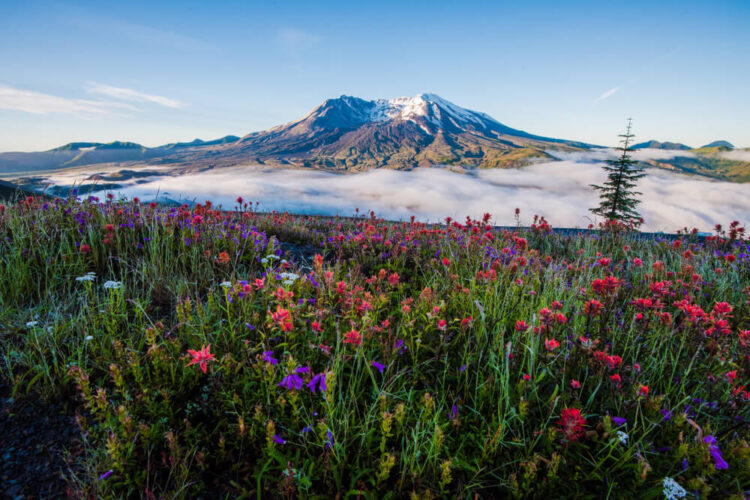 Some links in this post may be affiliate links. If you make a purchase through one of these links, we may earn a small commission at no extra cost to you. Please see our

disclosure policy

for more detail.
The Best Day Trips From Seattle Within 1 Hour
Bellevue
Travel Time: 20 Minutes
Right across Lake Washington, this mini city is the perfect spot for a little change of scenery.
The people here are big on art as the biggest attraction is the Bellevue Art Museum. Yearly art festivals are also hosted here. Some of the best shopping and food can be found in Bellevue square and in the downtown shopping district.
There are two main freeways that cross Washington Lake, HWY 520 and I90, but parking can be difficult within the city. Many public transportation options are available that may make the trip less stressful, be sure to keep an eye on the routes and schedules.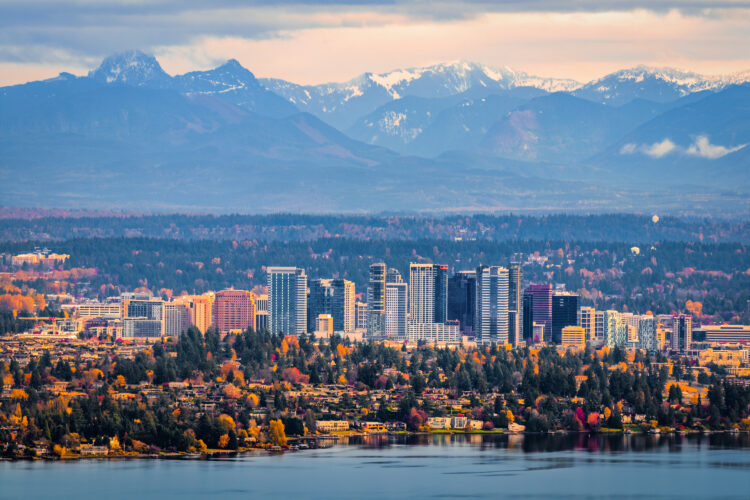 Snoqualmie Falls
Travel Time: 30 minutes
This popular Washington waterfall is a short drive from Seattle and easily accessible. Over a million visitors stop by this attraction for photos and to check out the nearby restaurant and shops. A big reward for little effort.
The area around these falls are also worth checking out as the forest scenery is absolutely beautiful.
On the drive up, be sure to stop and checkout out Cougar Mountain Regional Wildland Park and Tiger Mountain State Forest as both are a bit of peaceful wilderness without going too far from the city.
The little towns along the way have cute shops and many great food options.
Be sure to read our guide to visiting Snoqualmie Falls before you go!
Puyallup
Travel Time: 35 minutes
This charming town is host to the yearly and massive Washington State Fair during September and the smaller Spring Fair.
The town itself has a beautiful downtown for shopping and great food options. Sculptures and art dot the sidewalks around the large public library and a park with a water play area is available for hot summer days. The supposedly haunted Meeker Mansion is also a popular spot to tour.
This is a quick drive down I5, making it one of the more popular day trips from Seattle for those planning to drive, but there are not many options for public transportation from Seattle.
The nearby town of Sumner is also worth stopping by as shopping is more focused on vintage and antiques. Many great hole-in-the-wall restaurants are scattered in both towns and reward those who find them.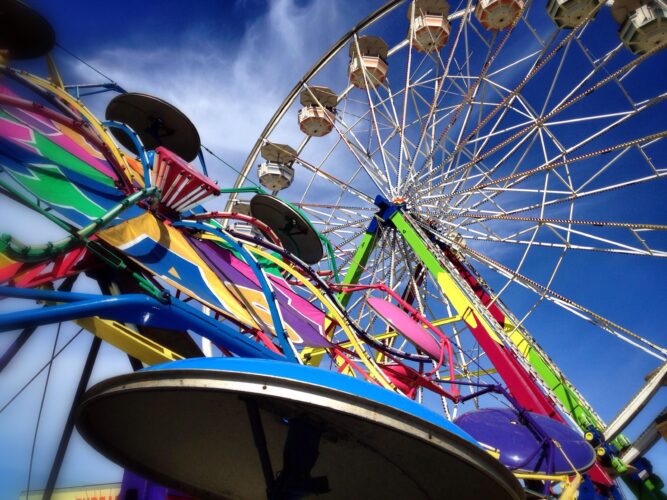 Tacoma
Travel Time: 40 minutes
This industrial city, right on Puget Sound, holds a surprising amount of amazing activities for visitors.
Museums are in abundance including the more popular Museum of Glass, Tacoma Art Museum, Washington State History Museum, and LeMay-America's Car Museum near the Tacoma Dome.
Point Defiance is also a stop well worth checking out as there is the popular Point Defiance Zoo, miles of beachfront, beautiful gardens, Fort Nisqually Living History Museum, and yearly events including the Taste of Tacoma.
Be aware that rush hour traffic can be frustrating especially near the Tacoma Dome and parking within the city limits can be tricky. Public transportation, such as the bus or train, can be a good option.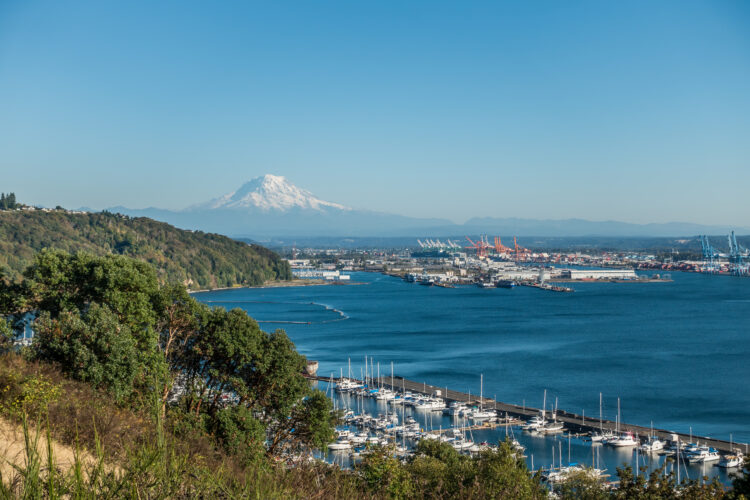 Seattle Day Trips Less Than 2 Hours Away
Bainbridge Island
Travel Time: 1 hour
Right across Puget Sound from downtown Seattle, this island getaway has many interesting and beautiful spots to visit, such as the Bloedel Reserve and the Bainbridge Island Historical Museum.
Fort Ward Park is also located here and considered one of the best beaches in Washington State while also sporting beautiful forested hikes.
The ferry across Puget Sound is the best, and quickest, way to get to Bainbridge. However, a longer route south, across the Narrows Bridge, and then over Agate Passage Bridge on the west side of the island is an option.
Our full guide to Bainbridge Island and our guide to the Seattle to Bainbridge ferry will help you plan your day trip in detail!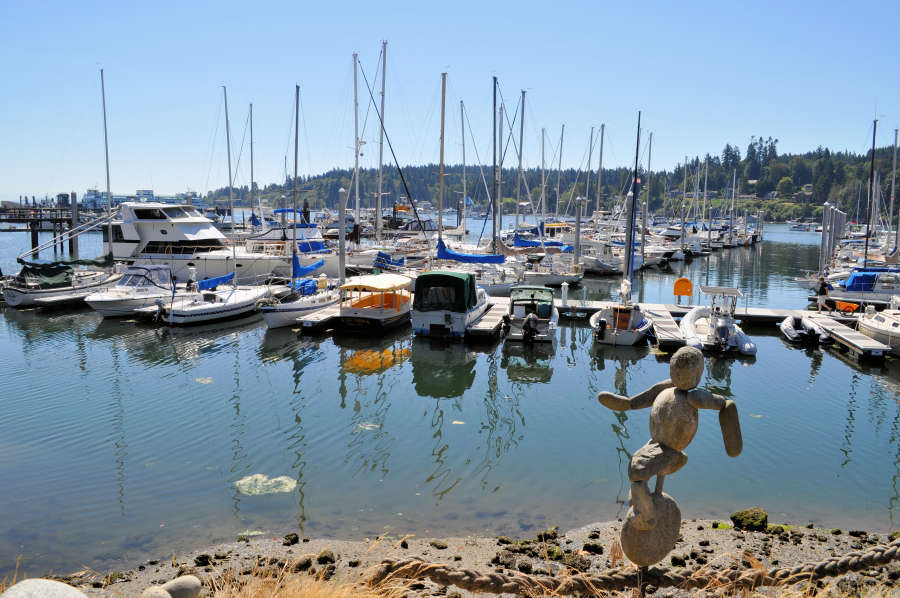 Skagit Valley
Travel Time: 1 hour 20 minutes
Known for its rows upon rows of tulips that bloom in the spring, this vast expanse of farmland and small towns is a beautiful paradise right outside the city. The yearly Skagit Valley Tulip Festival is not to be missed as music, art, and events entertain visitors.
Bird watching is also quite popular in this area as many birds, notably the great blue heron, make their home here.
A leisure drive is the best way to experience the valley landscape and scenic drives. Local produce along the way make delicious food options and is a great way to support the farmers.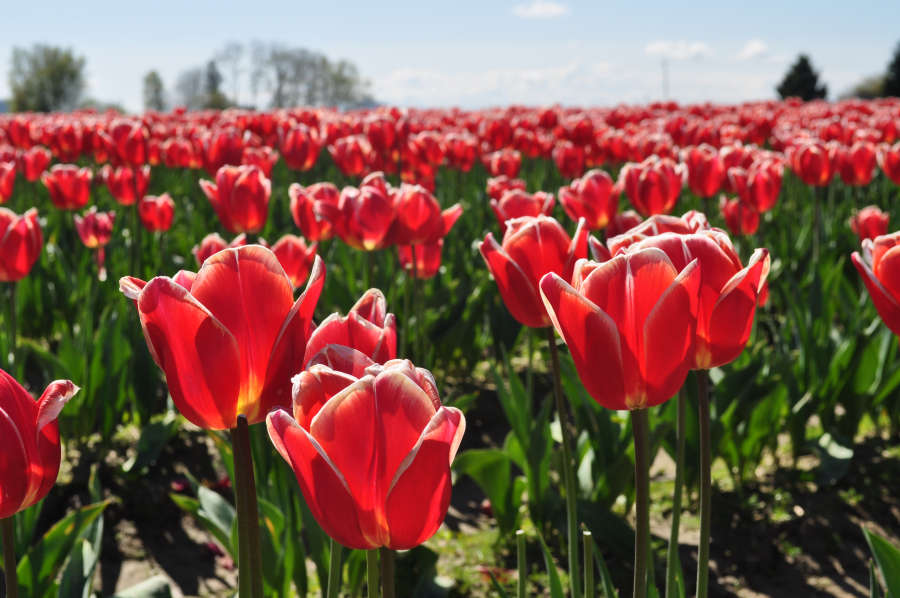 Lake Cle Elum
Travel Time: 1 hour 35 minutes
This large lake is fairly new as it is a man-made reservoir, however it is highly popular for a number of outdoor activities which includes fishing, swimming, and kayaking.
Because it is a reservoir though, it is depleted after mid-summer, be sure to keep up to date on activities allowed through the official website. 
The scenic drive from Seattle to this lake has a number of great stops including the nearby town of Cle Elum. Hiking and breathtaking viewpoints are in abundance around the area which are definitely worth it as that lake is located just after Snoqualmie Pass on the east side of the mountain.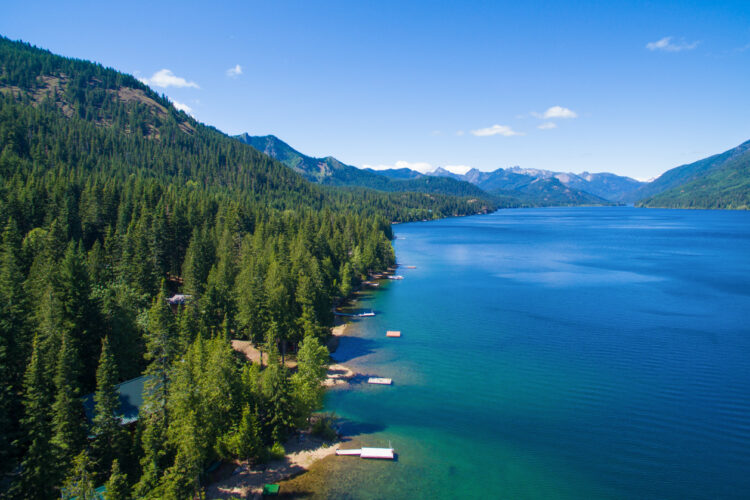 Adventures More Than Two Hours from Seattle
North Cascades National Park
Travel Time: 2 hours
This rugged and dramatic landscape, located near the Canadian border, is unique and a must-see. Multiple viewpoints and short hikes in North Cascades are located off the main highway including views of Lake Diablo and Rainy Lake hike.
For a more quiet and peaceful experience, many other more strenuous hikes, but with breathtaking views as far as the eye can see, are available.
Highway 20 is the main highway that cuts right through the park and is the best way to experience this beautiful area. It is worth noting that this road is closed during the winter months due to snow. Check the official website for closures before making the trip.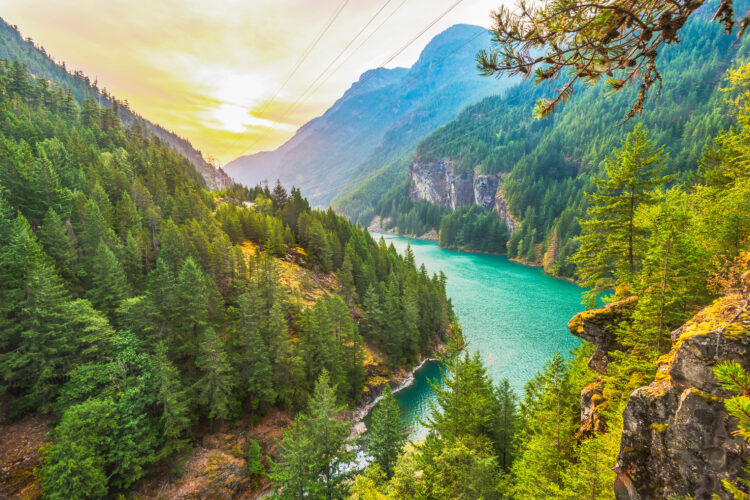 Mount Rainer
Travel Time: 2 hours 30 minutes
This iconic landmark can be seen on a clear day from the city, but a Seattle day trip to the park is the best way to enjoy all the beauty the mountain and surrounding area has to offer.
Various trails expand out from Sunrise, the highest point you can reach by car, for 360-degree views without much effort. Paradise trail is also one of the most popular and beautiful hikes in Mt. Rainier NP.
Driving by car is the most popular travel option as it gives you the freedom to choose exactly where you want to go.
During the peak season, summer and early fall, and especially on nice days, the park gets crowded and very congested.
A good way to experience this beautiful bit of scenery is to take a tour bus from Seattle. Many of them are informative and will provide transportation to all the popular spots.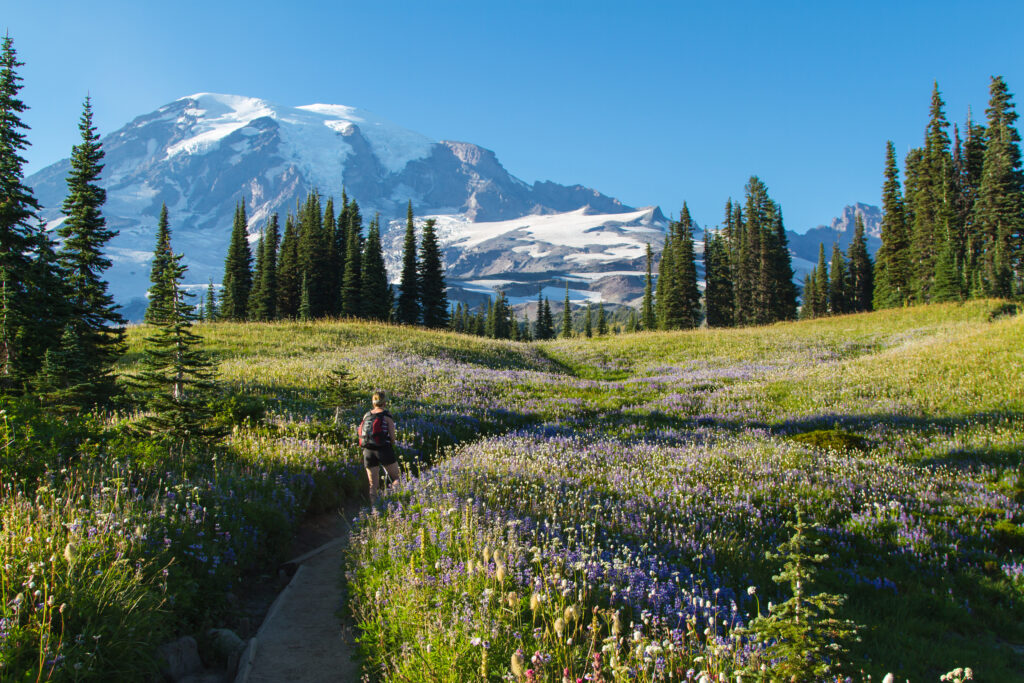 Leavenworth
Travel Time: 2 hours 30 minutes
This is one of the most popular destinations for anyone looking for a short road trip from Seattle, as the Bavarian-style town is an enchanting location.
A number of outdoor activities including horseback riding, hiking, biking, and boating on Lake Wenatchee can be accessed from here. Within the town itself, good food, shopping, and many yearly festivals attract thousands of tourists.
Leavenworth is on the east side of the mountains and therefore, over the mountain pass.
The scenic drive is worth it in itself as the surrounding mountains and forests are beautiful sights. If you're visiting Leavenworth in winter, keep an eye on road conditions as snow can delay drivers.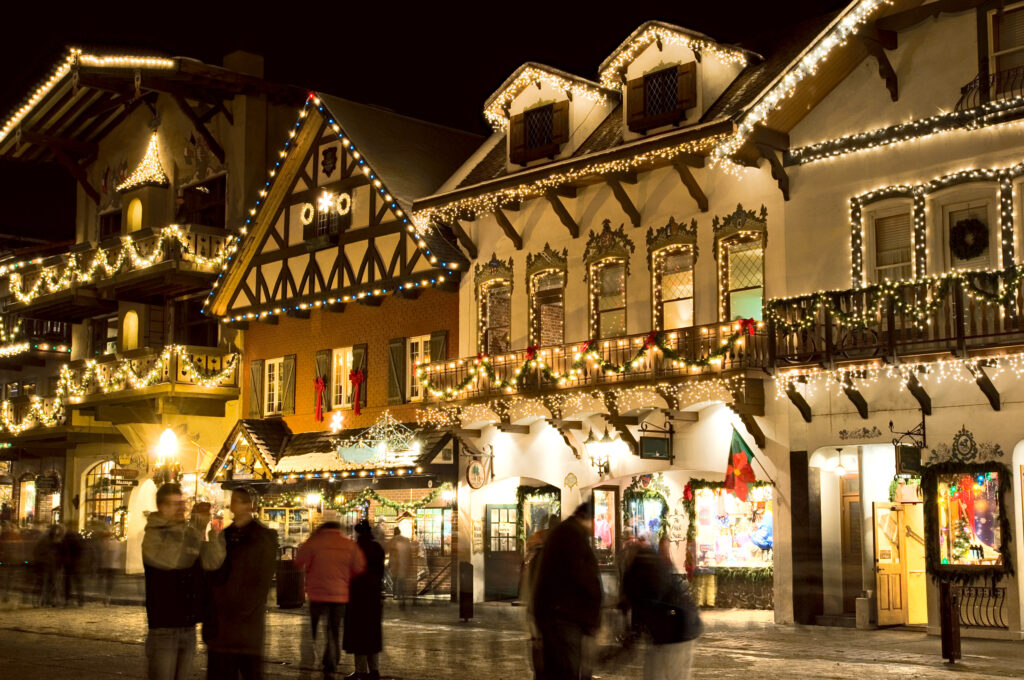 Olympic National Park
Travel Time: 3 hours
This rainforest is a massive, mostly untouched and highly protected wilderness that visitors can spend weeks exploring.
For a single day trip, Hurricane Ridge or a short stroll through the Hoh Rain Forest are great options. This little Olympic Peninsula road trip will take you right through small towns and past beautiful beaches for a little bit of everything.
The drive time is long, but well worth it as the peninsula is great fun and beautiful views along the way are never ending.
There are options to take tours from Seattle, so visitors can simply sit back and relax the entire way to the most popular destinations within the park.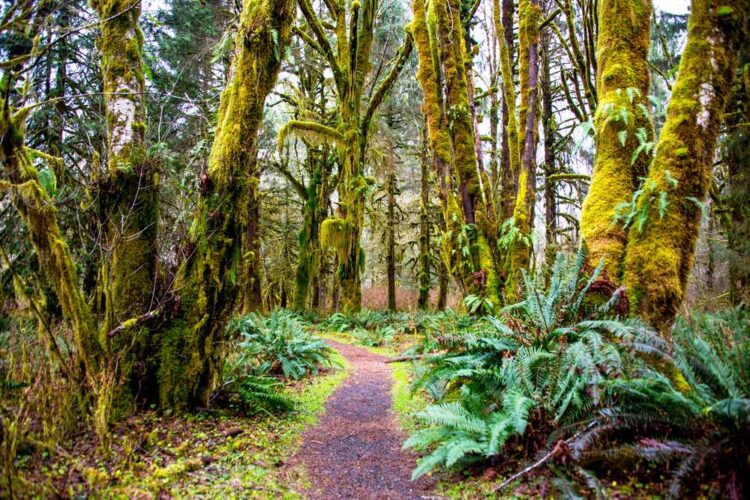 Mount Saint Helens
Travel Time: 3 hours 10 minutes
A volcano made famous by its 1980 eruption, this once tall mountain now tells an interesting story about geology.
Many beautiful hikes in Mount Saint Helens showcase the damage that can be done in such a short amount of time and the regrowth of the forest shows the resilience of nature. This informative and photo-worthy destination showcases lakes, caves, and endless wildflowers in spring making it a must-do.
Day tours from Seattle are offered and might be the most appealing option as the guides are highly knowledgeable about the park. There is simply so much to learn about the volcano, the eruption and how it effects the landscape.
Driving yourself is also a great option as it gives the chance to explore a less crowded area of the park for more peace during this day trip fom Seattle.